RIGHT NOW! EVENTS AND LECTURE SERIES
The Right Now! Series presents lectures, workshops, and other events responding to breaking issues in public life, bringing together academic and nonacademic speakers and audiences to consider ideas and events that are of pressing importance. The Allbritton Center also often sponsors or cosponsors Other Events in areas of importance to the study of public life and civic engagement. 
Terrell Starr: Talking About Ukraine Outside of a Russian Lens
Thursday, February 23, 2023
12:00pm-1:00pm Boger Hall 112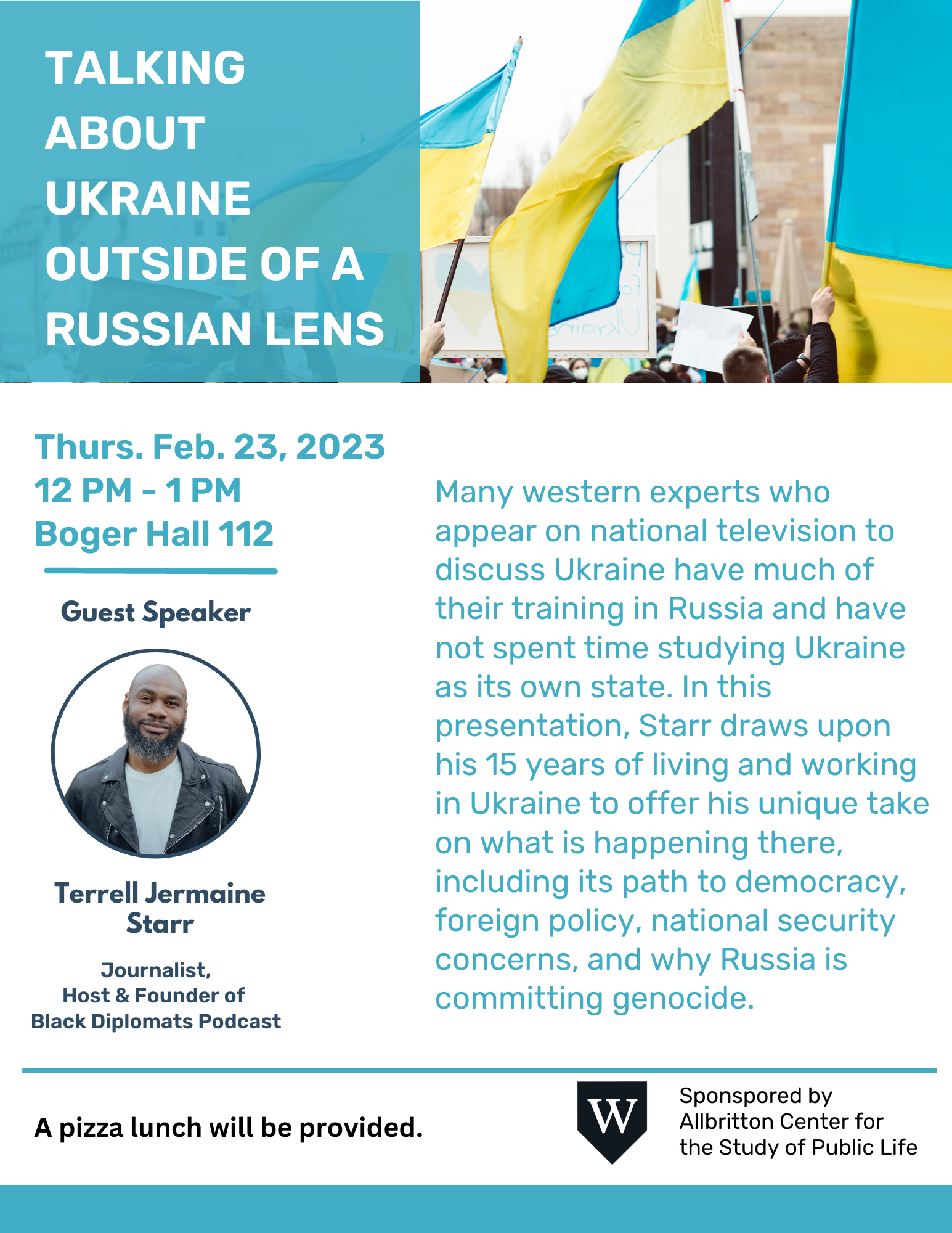 Women v. Connecticut
The Legal Struggle for Abortion Access from Abele to Dobbs
November 17, 2022 4:30pm in Memorial Chapel, 221 High Street, Middletown, CT
Zoom Webinar Option: 990 2034 6409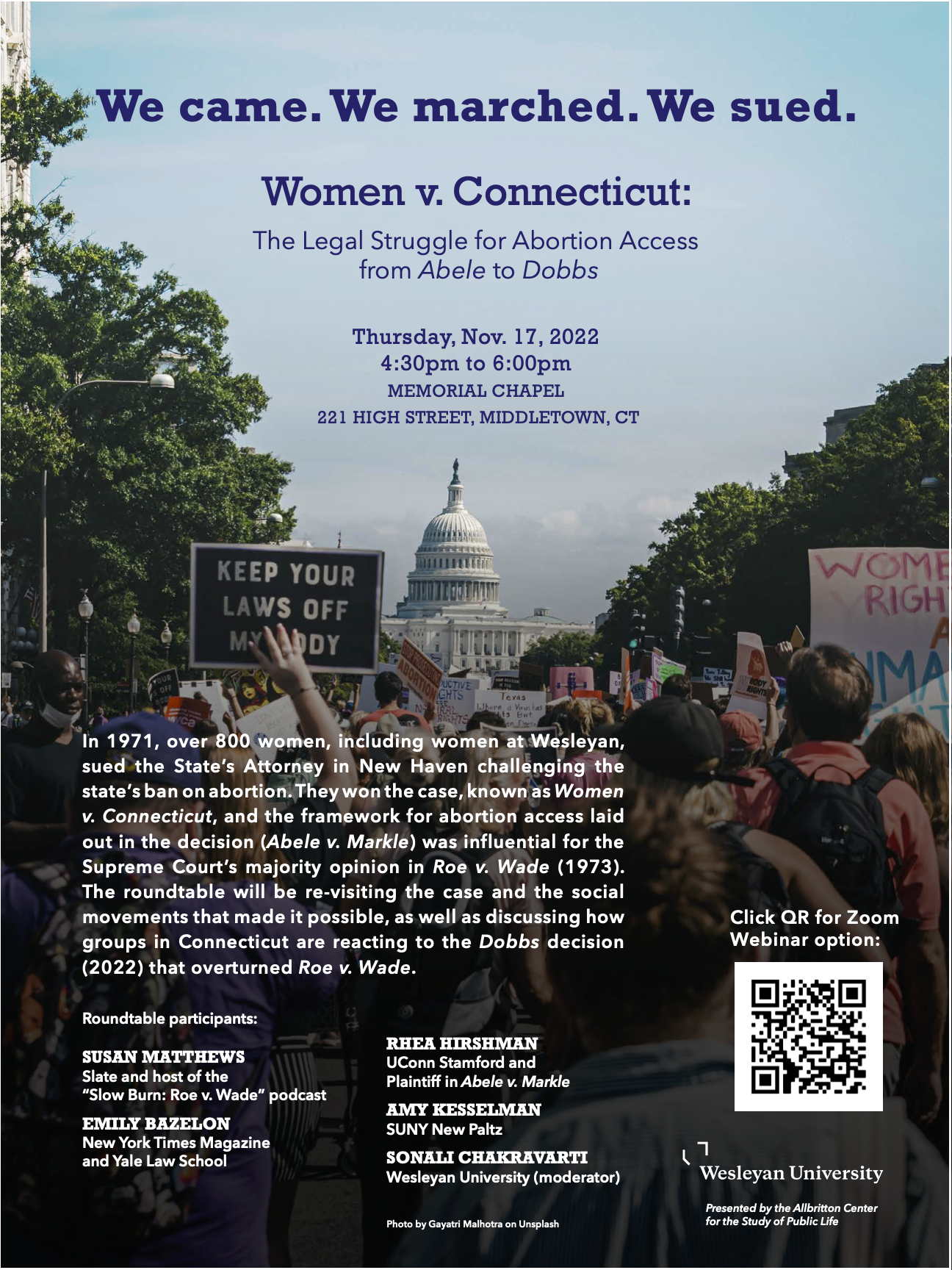 There are no events at this time.