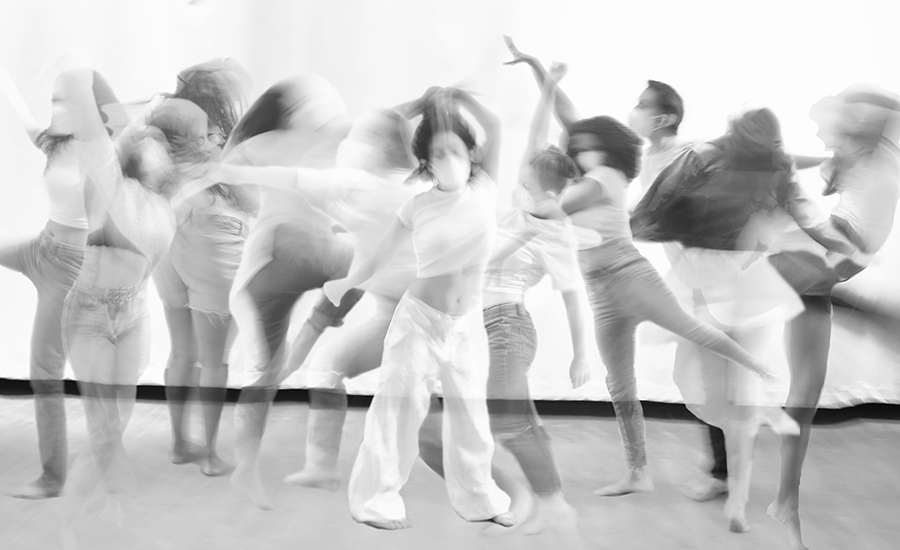 Winter Dance Concert: 11 Short Stories
Friday, December 9, 2022 at 7:00pm
CFA Theater

$5 general public, $4 Wesleyan students/faculty/staff/alumni (Masks Required*)
Saturday, December 10, 2022 at 7:00pm
CFA Theater

$5 general public, $4 Wesleyan students/faculty/staff/alumni (Masks Required*)
Click here to view images from this event on flickr.

Wesleyan students across different class years present new group works focusing on a diversity of techniques, methods, and aesthetic approaches in the Winter Dance Concert, 11 Short Stories.

Read about this event in The Wesleyan Connection: "Students Share Personal Experiences Through Dance."

Dance makers from the class DANC 250 "Dance Composition: Choreography Workshop," taught by Assistant Professor of the Practice in Dance and African American Studies Joya Powell, include Stephanie Aka '24, Indigo Madrone Maxwell C. '23, Adam Cyzner '25, Mika Foguel '25, Bailee Gull '24, Annabella Machnizh '23, Crystal Peña '24, Cadence Rosenblum '25, Gabriella Wilkerson '24, Danae Williams '25, and Geo Wood '25.
*Please note that masks are required for this event.

View the COVID-19 Safety Guidelines for the Center for the Arts.