Templates and Files
Below are links to editable templates staff and faculty may use for electronic letterhead and Powerpoint presentations. The templates incorporate the new university style and themes. These files are Microsoft templates and we recommend you download these files to your computer first before opening and using them.
Letterhead Template
Wesleyan University Letterhead
Click on the link above to save the Wesleyan_university_letterhead.dotx template to your computer.   To have a template available whenever you start Word, store the template in the Start-up folder. To do this, select File > Options > Advanced. Scroll down to General and click File Locations. Note the location listed for Startup.  Save the letterhead template to this location. 
To use in Word on a PC:

1) In Word select File > Options > Add-Ins.

2) In the Manage list, select Word Add-Ins and click Go. 

3) Click the Templates tab

4) Under Global templates and Add-ins, select the checkbox next to Wesleyan_university_letterhead.dotx.
To use in Word on a Mac:

1) Open Wesleyan_university_letterhead.dotx file in Word.

2) Go to File > Save as Template

3) The dialogue box should prompt you to save this file in the Word templates folder. Click Save.
Email Signatures
Download Logo for Email Signature
We have developed a new university standard email signature for you to use. Please change the information to reflect your personal information in the formats below. You may add in additional phone numbers if needed. Please change the URLs associated to reflect either departmental specific websites and Facebook pages as well as your email hyperlink. You may use the main university website and Facebook which are linked in the example below.

Please do not change the colors, fonts or font sizes. Font is Helvetica with 12pt type. Name and Title are in all caps. Name is bolded. If you do not have Helvetica, you can replace with Arial.


      NAME
      TITLE
      Wesleyan University | Department Name
      Address | Middletown, CT 06459
      P. 860 685-XXXX M. XXX XXX-XXX
      facebook | website
Staff Photo Resizing In Photoshop
Photoshop Staff Image Template Download
This Photoshop PSD file will allow you to size your staff photos to the proper 150x200px portrait image size needed for your Cascade website staff listing.  You will need Adobe Photoshop installed on your computer to use this file and export the PNG photo file for your webpage. First Download the "staffphotos4cascade.psd" template to your computer from the link above, and Open Adobe Photoshop.
To edit your image in Photoshop:

In Photoshop, Go to File > Open  then browse and select your staff photo(s) file and click on "Open".  In the staff photo Right Click on the photo in the "Layer" Panel and Select > Duplicate Layer from the drop down menu. In the > As: field, Type the name of the staff person and Select > staffphotos4cascade.psd from the > Destination Document field. 

Open > staffphotos4cascade.psd tab and Select the staff photo layer you want to edit in the Layer window. Using the resizing arrow tool, Resize the image uniformly, so the head and shoulders of the staff person fit into the 150w x 200h pixel frame size. 

To export the PNG file needed for Cascade: With the layer highlighted, Go To File > Export > Export As > and review the export settings. They should be Format: PNG; Image Size: 150w X 200h px; Scale: 100%.  Select > Export All at the bottom and rename the file the name of the staff person in the photo and save to your computer. 

For information on how to add an image to your Cascade webpage visit our Cascade Training Documentation. 
Powerpoint Template
Click on the link above to save the Wesleyan_2019.potx template to your computer. To use the Wesleyan themed Powerpoint template for your presentations:
To use PowerPoint Template on a PC:

1) Download the .potx file to your C:\Users\YourUserName\Documents\Custom Office Templates\ folder. 

2) On the File tab in Powerpoint, click New. 

3) Select Personal or Custom from the new options. 

4) Under the tab you've selected, select the folder where your template is stored and double-click on the Wesleyan_2019.potx template. 

5) A new presentation opens with the Wesleyan template applied to it.
To use PowerPoint Template on a Mac:

1) Download the .potx file to your Documents folder. 
2) Launch Powerpoint
3) go to File/New from Template
4) in the Powerpoint window select Open
5) select On my Mac
6) select the .potx file in your Documents folder
7) save as Wesleyan_2019 in the Templates folder
Business Stationery
Preprinted letterhead and business cards are an important way in which the Wesleyan identity is portrayed. Please use standard university stationery at all times.
Print vendor Dupli Envelope and Graphics has templates for and understands the standards of Wesleyan University stationery. You may contact this printer directly for any of your stationery needs.
If you would like to use a different vendor for your stationery, we will supply you with files. We also provide templates for documents which may be printed "in-house" or distributed electronically. Please do not photocopy stationery for external distribution. 
Wesleyan Marks - Downloads
To download a print or web version of a Wesleyan wordmark or cardinal design, click on the appropriate link description below to open the file, then right click on the graphic and save the file to your computer. Print files (CMYK) are in the .eps file format and web/screen-ready files (RGB/HEX) are in .png and .jpg formats. Please refer to our Usage and Policy page for information on proper use of the university marks. 

    For Print EPS           For Web PNG           For Web JPG

   For Print EPS           For Web PNG           For Web JPG

   For Print EPS           For Web PNG           For Web JPG

    For Print EPS          For Web PNG           For Web JPG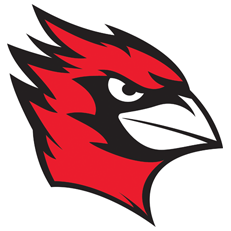 For Print EPS           For Web PNG           For Print JPG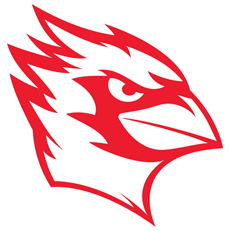 For Print EPS           For Web PNG           For Print JPG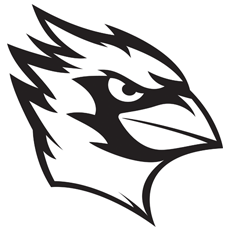 For Print EPS          For Web PNG           For Print JPG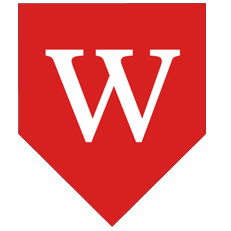 For Print EPS          For Web PNG           For Web JPG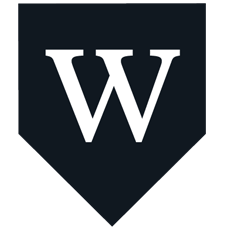 For Print EPS          For Web PNG           For Web JPG
ARTWORK SELECTION - Selecting the correct file format
The chart below provides a guide to assist you when selecting a file to send to suppliers, or to use as part of your presentation. From this chart you can select the most appropriate format which balances file size with application requirement. 
Format Guide
EPS
JPG, PNG, SVG
Quality
Print; 300 dpi
Web/Screen; 72 - 300 pixels
Resolution

Vector graphic

Can scale to any size

Can scale down without losing quality

Vector graphic (svg for web)

Transparency (png)

Usage

Printed literature
Print Advertising
Exhibitions
Signs/Posters

Word
PowerPoint
Web
Blogs
Email
Social Media