Upcoming Events 
 January 11, 2019
MIDDLETOWN, CT
10:00am; Ring Family Performing Arts Hall, Center for the Arts, Wesleyan University
Institute for Curatorial Practice in Performance Symposium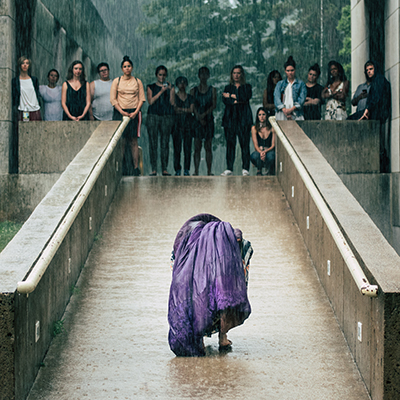 Contemporary performance is at a distinct crossroads. The co-existence and cross-pollination of idea- and technique-based performance practices have given rise to a dynamic conversation over the past several decades. Please join the Institute for Curatorial Practice in Performance for a symposium featuring the work of current ICPP students on their innovative practices as they merge theory and practice to reimagine performance and curatorial practice in broader social and political sphere.
Candace Thompson-Zachery
Caribbean/The Future: Regional, National, and Diaspora Considerations
Candace Thompson-Zachery, a Brooklyn resident originally from Trinidad and Tobago, is a dancer, choreographer, personal trainer, cultural producer, and founder of Dance Caribbean COLLECTIVE.

Jessica Williams
Reimagining the Civic-Minded Dance Institution: A Comparison of Artist-Led Curatorial Frameworks and Social Work Practice
Jessica Williams, LMSW, currently serves as Director of Government Grants at Visiting Nurse Service of New York, as well as the cohost of Pod de Deux, an independent podcast about dance. (poddedeux.com)

Deborah Goffe
Orienting Ourselves to See: Mapping Nested Dance Ecosystems as Curatorial Practice in New England
Deborah Goffe is a maker, performer, educator, and performance curator who currently serves as Assistant Professor of Modern/Contemporary Dance at Hampshire College.

Laura Paige Kyber
Empathetic Rumblings: Curating Relations between Art, Audience, and Institution
Laura Paige Kyber is the curatorial assistant for performance at the Museum of Contemporary Art, Chicago. Her current research explores curatorial ethics.

Victoria Carrasco
Utopian Sculpture: Curating Populism and Feminism In and Out Of The Museum
Victoria Carrasco lives and works in Montréal, where she is currently Gallery Manager and Events Coordinator at DHC/ART Foundation for Contemporary Art.

Raechel Hofsteadter
Performing MoMing: Welcoming a New Perspective
Raechel Hofsteadter is a freelance dance artist and arts administrator currently working as the Associate Director of Development Operations at the Auditorium Theatre in Chicago.
 
Past Events 
January 11, 2019
NEW YORK CITY
5:00pm; Abrons Art Center
Collaborative Ethos in Curatorial Practices: ICPP Public Talk and Gathering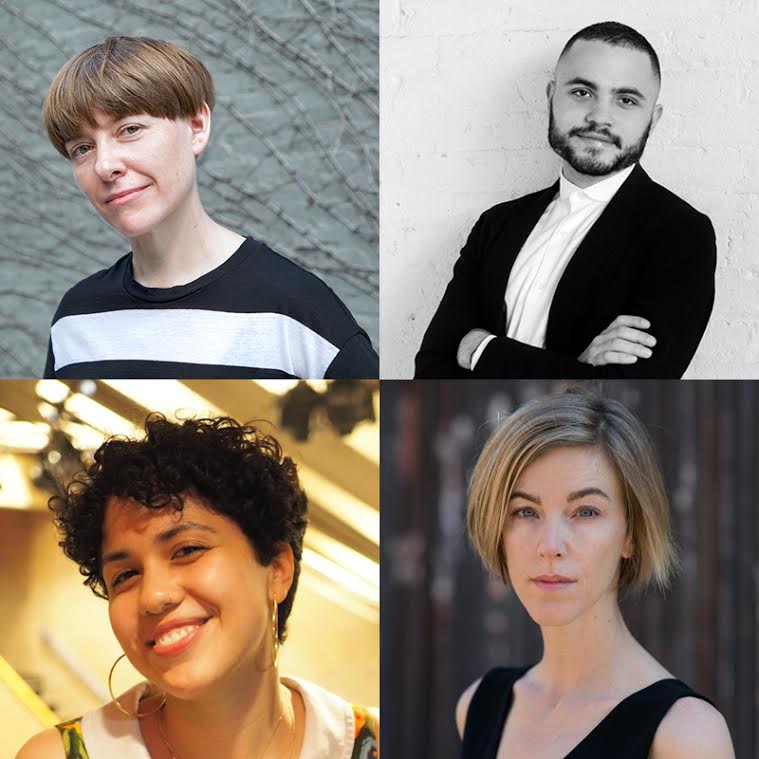 Please join us for a public conversation on collaboration and curating by the Institute for Curatorial Practice in Performance. Thomas J. Lax, Associate Curator of Media and Performance Art, MoMA and ICPP Curator-in-Residence, and Cori Olinghouse, Portal Project director and ICPP MA 2017, will discuss their work together on the Trisha Brown moving-image installation as part of MoMA's exhibition, Judson Dance Theater: The Work is Never Done (co-organized by Ana Janevski with Martha Joseph). Ali Rosa-Salas, Director of Programming, Abrons Arts Center and ICPP MA 2018, will address her ICPP Leadership Fellowship and her work on cultivating lasting relationships with different local organizations. Together, we will reflect on how curating takes place in common, and on forging alliances for our work to participate in a collective field of shared action. The conversation will be moderated by ICPP Program Director Noémie Solomon, and followed by drinks and snacks.
January 4, 2019
NEW YORK CITY
1:30pm-3:00pm; Hilton Concourse B
Artists Building a Code of Ethics in the Era of #MeToo
In response to #MeToo and other social justice movements, artists and artistic communities are developing codes of ethics to hold themselves and others accountable, as instances of implicit bias and of explicit harassment gain greater recognition in society and in our field. Learn about these artist-driven efforts and how to develop a code for your own organization or community.

November 8-9, 2018
MIDDLETOWN, CT
Wesleyan University
Curatorial Mini-Intensive
Following the success of the first curatorial mini-intensive this July, ICPP will be hosting a second mini-intensive for prospective students of the Institute for Curatorial Practice in Performance (ICPP) on November 8-9, 2018. Based on their applications, a small number of prospective students will be selected to attend two days of courses, conversations, and exchanges of ideas at ICPP on the Wesleyan University campus in Middletown, Connecticut. Attendees will also participate in sessions as part of ICPP's 2018 field-wide convening, with discussions focused on historical and political dynamics that inform cultural exchange in creating and hosting performance. The mini-intensive will include opportunities to learn about tuition remission and scholarship possibilities, including the Ford Leadership Fellowships.
November 8-9, 2018
MIDDLETOWN, CT
Wesleyan University
2018 ICPP Convening "Present Traditions: Performance Curation and Cultural Exchange in a Global Era"
In November 2018, Wesleyan will host the Sultan of Yogyakarta, Indonesia and a performance by his court dancers and musicians featuring instruments that are part of the University collection. Taking a cue from this event, the 2018 ICPP convening examines the curation of traditional and intercultural performance forms within and outside of American institutions. Gathering invited curators, artists, and scholars, this intimate convening reflects on some of the ethical challenges for performance curation today, in a world that is increasingly connected and mediated, as it puts in context and in common a wealth of cultural singularities. This convening is made possible by the Ford Foundation.
November 8, 2018
MIDDLETOWN, CT
7:00pm; Ring Family Performing Arts Hall, Wesleyan University
Keynote Lecture by Ong Keng Sen (Director, TheatreWorks and Curators Academy, Singapore)
October 5, 2018
LOS ANGELES, CA
7:00pm; Bootleg Theater
White State | Black Mind
A collaboration between Jaamil Olawale Kosoko and Marica De Michele
This film traces the creation of Kosoko's 2015 work #negrophobia as it makes its debut in The Netherlands. It is a cinematic glimpse that attempts to make plain often-invisible systems of power, and explore how performance as an activist practice can help foreground and work through structural and systemic forms of violence and oppression, in particular as these relate to Black identities.
What might queer, oblique and alternative readings of society reveal about the intricacies and multiplicities of Blackness? Through a series of candid and personal interviews with performers IMMA and Jeremy Toussaint-Baptiste, WHITE STATE | BLACK MIND: the making of #negrophobia considers these topics and more.
October 5, 2018
MIDDLETOWN, CT
7:30pm and 10:00pm; World Music Hall, Wesleyan University
Becca Blackwell: They, Themself and Schmerm
Part classic standup comedy special, part teen zine vomit confessional, They, Themself and Schmerm (2015) is New York City-based trans actor Becca Blackwell's disturbingly hilarious personal tale of being adopted into a Midwestern religious family, trained to be a girl, molested, and plagued by the question, "How do I become a man and do I even want that?" The Connecticut premiere of this one-person show engages in loving confrontation with the audience, asking what it truly means to be authentic.
September 15, 2018
NEW YORK CITY
11:00am; Danspace Project
A Celebration of the Life of Sam Miller (1952-2018)
The dance community will honor the life of Sam Miller who passed away on May 1, 2018. Miller's profound care for, and passion for, dance drove his life's work. He was the founder of the National Dance Project (NEFA) and the Institute for Curatorial Practice in Performance (ICPP) at Wesleyan University among many other impactful cultural initiatives across the United States over the past 30 years. Organized by Ralph Lemon, Judy Hussie-Taylor, and the Danspace Project team, the day will begin with remarks by Miller's friends and family followed by performances through the afternoon and evening. A full schedule will be available in late August at http://www.danspaceproject.org/calendar/sammiller/
Participating artists include: Kyle Abraham, Luciana Achugar, Michelle Boulé, Trisha Brown Dance Company, Wally Cardona, Ann Carlson, Chey Chankethya, Grisha Coleman, Faye Driscoll, Eiko Otake & Koma Otake, Moriah Evans, Daria Fain, Beth Gill, Ain Gordon, Gaelen Hanson, Trajal Harrell, Maria Hassabi, John Jasperse, Margie Jenkins, Bill T. Jones/Arnie Zane Company, Darrell Jones, John Kelly, Claudia LaRocco, Ralph Lemon, Liz Lerman, Jodi Melnick, Sarah Michelson, Rashaun Mitchell + Silas Riener, Tere O'Connor, Okwui Okpokwasili, Jimena Paz, Will Rawls, Dana Reitz, Ralph Samuelson, Kaneza Schaal, Megan Schubert, David Hamilton Thomson, Reggie Wilson
July 19, 2018
MIDDLETOWN, CT
7:30pm; Crowell Concert Hall, Wesleyan University
Martha Redbone: Bone Hill - The Concert
Featuring a cast of eight actors/musicians, Bone Hill is inspired by four generations of Martha Redbone's family lineage (Cherokee/Shawnee and African American), and its historic and cultural connections to the land in the coal-mining Appalachian Mountains of Harlan County, Kentucky. This contemporary musical theater work was created and developed by librettist/composers Ms. Redbone and Aaron Whitby. 
July 17, 2018
MIDDLETOWN, CT
12:10pm; Ring Family Performing Arts Hall, Wesleyan University
FREE Noontime Talk
Hartford-based poet and author Zulynette was a featured performer at Connecticut Arts Day earlier this year. Her memoir Building a Powerhouse is a meditation and social commentary about the beauty of fully owning one's identity and purpose. At Wesleyan, she will discuss her work as a creative change agent that uses art as a tool to inspire others to heal and empower themselves.
July 12, 2018
MIDDLETOWN, CT
7:30pm; Crowell Concert Hall, Wesleyan University
Toto Kisaku: Requiem for an Electric Chair
Middletown resident Toto Kisaku is originally from Kinshasa, the capital of the Democratic Republic of the Congo. His Requiem for an Electric Chair is the harrowing story of his imprisonment and near-execution there in 2015, before he was granted political asylum in the United States. The performance at Wesleyan will be a staged reading of the work that premieres in June 2018 at the International Festival of Arts & Ideas in New Haven. The 40-minute reading will be followed by a 20-minute talkback with the artist.

Mr. Kisaku will also talk about his artistic process on Tuesday, July 10, 2018 at 12:10pm in Ring Family Performing Arts Hall.
July 6-7, 2018
MIDDLETOWN, CT
Wesleyan University
Curatorial Mini-Intensives
Based on their applications, a small number of prospective students will be selected to attend two full days of courses, conversations, and exchanges of ideas at ICPP on the Wesleyan University campus in Middletown, Connecticut. Discussions will range from ethical issues in curation and current topics in the art and performance fields to a range of interdisciplinary projects and the sharing of critical methods and practices.
May 27, 2018
Wesleyan University, Middletown,  CT
11:00am; Andrus Field
Wesleyan's 186th Commencement Ceremony
ICPP celebrated the graduating MA Class of 2018. All are welcome to attend the Commencement ceremony; tickets are not required. The ceremony will take place on Andrus Field in the center of campus, rain or shine, and will last approximately 2.5 hours. The ceremony may also be viewed online.
For more on Reunion and Commencement 2018 events, click here.
January 13, 2018
NEW YORK CITY
4:30pm; Danspace Project
Lost and Found Discussion and Reception
Coinciding with the encore performances of "Variations on Themes from Lost and Found: Scenes from a Life and Other Works by John Bernd," Danspace Project hosts a panel conversation and reception co-presented by Danspace Project, Gibney Dance, American Realness, and Institute for Curatorial Practice in Performance (ICPP).
Panelists will include: Jaime Shearn Coan, Peter Cramer, Miguel Gutierrez, Orlando Hunter, Ishmael Houston-Jones, Will Rawls, Pamela Sneed, Judy Hussie-Taylor, Ricarrdo Valentine, and Jack Waters. 
January 12, 2018
NEW YORK CITY
12:30pm; Hilton Concourse E
APAP/NYC 2018: Session: An Exchange of Curatorial Perspectives
Leadership, curators, alumni, and artists from Wesleyan's Institute for Curatorial Practice in Performance (ICPP), share practices and discuss burning questions facing the field of curation and performance: What practices are urgent now? What does it mean to radically open up?  
Image above: Ralph Lemon in Curatorial Practice, 2017