Faculty
ICPP works with a core group of faculty composed of members from Wesleyan University and other academic and art institutions including MoMA, Lower Manhattan Cultural Council, and Danspace Project. Additionally, the program collaborates with a series of guest artists, curators, and scholars from a variety of contexts and expertise in the field of performance curation.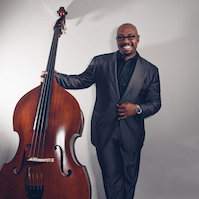 Paul Bonin-Rodriguez's research operates at the intersection of arts administration, access and opportunity creation. He is the author of Performing Policy: How Politics and Cultural Programs Redefined U.S. Artists for the Twenty-first Century (2015), which assesses how arts policy research and development initiatives since the 1990s have radically reshaped artistic practices nationwide. His articles and chapters appear in Artivate: a Journal of Arts Entrepreneurship, Theatre Topics, Art Journal, Liminalities:  A Journal of Performance Studies, Applied Theatre: Economics, An Unimagined Space Beyond New WORLD Theater, and Theatre, Performance and Theories of Change. At University of Texas at Austin, he is the founding director of the undergraduate Minor in Arts Management and Administration, which provides students with leadership training in the nonprofit and commercial sectors, as well as international production work, jobs in arts journalism, and arts entrepreneurship, to name a few. He is also the head of Undergraduate Studies in Theatre and Dance. Prior to coming to UT, Dr. Bonin-Rodriguez toured the U.S. as a producing playwright, performer, dancer and worked as an arts administrator for more than two decades. His plays have been published in The Color of Theater: Race, Culture, and Contemporary Performance (Continuum, 2002), Jump-Start Playworks (Wings Press, 2004), and Text and Performance Quarterly. Nationally, he has served on a number of initiatives focused on the nation's arts infrastructure. These include Leveraging Investments in Creativity, ArtPlace America, the Center for Arts and Social Engagement at the University of Houston, and the Institute for Curatorial Practice in Performance at Wesleyan University. For the National Performance Network/Visual Arts Network, he leads the "Knowledge Building Initiative," which is funded by the National Endowment for the Arts' "Our Town" program.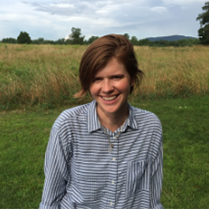 Katherine Brewer Ball is Assistant Professor of Performance Studies in the Theater Department and affiliated faculty in African American Studies at Wesleyan University, where she previously held the Andrew W. Mellon Postdoctoral Fellowship at Wesleyan's Center for the Humanities from 2013-2014. Brewer Ball earned her PhD in Performance Studies at New York University's Tisch School of the Arts in 2013. Her research and teaching interests include performance, visual culture, Black, Indigenous, and Latina/o/x aesthetics, feminist theory, queer studies, and psychoanalysis. Her current book project, The Only Way Out Is In: The Black & Queer Performance of Escape, traces contemporary literature, theater, and performance works by Glenn Ligon, Tony Kushner, Sharon Hayes, and Junot Diaz. Brewer Ball is currently conducting research on a second book project which focuses on contemporary Alaska Native performance and art. Brewer Ball is a member of the Sexual Politics Sexual Poetics queer theory collective and in 2015 she was named a finalist for the Andy Warhol Foundation Arts Writers Grant. Her work has been published, or is forthcoming, in Women & Performance, A Journal of Feminist Theory, WSQ: Women's Studies Quarterly, Criticism, RECAPS, Little Joe, Dirty Looks, Media-N: Journal of the New Media Caucus, Artforum.com and by ONE National Gay & Lesbian Archives. In addition to teaching, Brewer Ball curates performance and art events, including the monthly NYC performance salon, Adult Contemporary, and publishes non-fiction.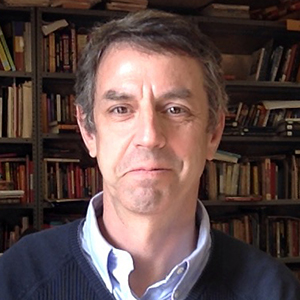 Eric Charry is a Professor of Music, Professor of Latin American Studies, and Co-Coordinator of African Studies at Wesleyan. His work, based in the discipline of ethnomusicology, ranges from the music of West African griots to the globalization of hip hop; from the emergence of an avant garde jazz in the 1950s and 60s to the music cultures of downtown New York City in the same era. Charry has carried out extended research in India, Mali, Senegal, Guinea, The Gambia, and Trinidad. A guitarist since childhood, he has also studied the sitar (in India), kora, bala, and jembe (in West Africa), and steel pan (in Trinidad). He has presented his work on African music, jazz, and improvisation widely and has published extensively, including dictionary and encyclopedia entries, journal articles, and books (Mande Music, 2000; Hip Hop Africa, 2012). In 2011, he directed a National Endowment for the Humanities Summer Institute, Ethnomusicology and Global Culture, at Wesleyan.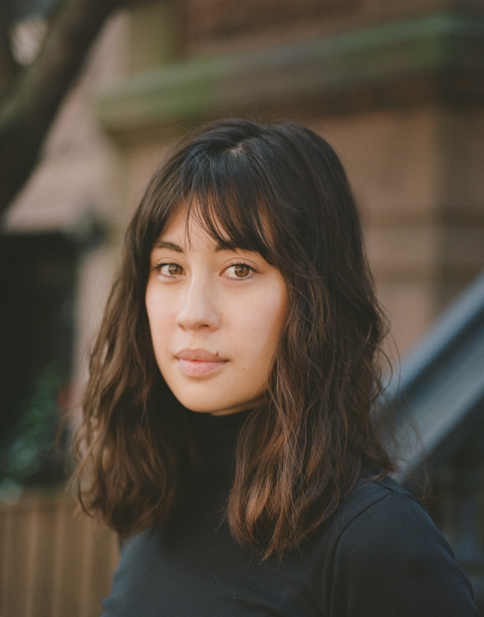 Catherine Damman is a scholar of modern and contemporary art history who specializes in the shifting entwinements of labor, genre, and value over the long twentieth century. Rooted in close looking and archival research, her work explores these issues primarily through the knotted histories of experimental dance, theater, film, music, and the visual arts. She received her Ph.D. in Art History from Columbia University in 2018, and her doctoral research was supported by a two year Chester Dale Fellowship at the Center for Advanced Study in the Visual Arts (CASVA) at the National Gallery of Art, Washington, D.C. Her book manuscript, The Work of Art in the Age of Half-Hearted Reproducibility, theorizes the uneven, often contentious formation of "performance" in American discourses—both artistic and academic—in the 1970s. Informed by marxist-feminist, queer, and critical race perspectives, the project argues that as performances of self and emotion were increasingly conscripted into the demands of a service-based economy, artists cannily manipulated "performance" as a genre, catalyzing new versions of old anxieties about authenticity and originality, long the purview of modernist art history—from the photograph to the readymade. She frequently writes about contemporary art and performance for Artforum. Her writing can also be found in Bookforum, BOMB, 4Columns, Art in America, Art Journal, The Germanic Review, and Women & Performance, and in commissioned texts for the Walker Art Center, the ICA London, the Hammer Museum, LACMA, and MoMA PS1.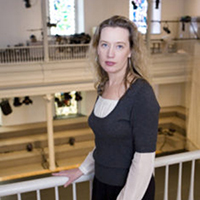 Judy Hussie-Taylor has served as Executive Director and Chief Curator of Danspace Project, a New York City venue for independent experimental choreographers, since 2008. She is the former Executive Director of the Colorado Dance Festival (CDF) and has also served as Artistic Director for Performance Programs at the Boulder Museum of Contemporary Art and as Deputy Director of the Museum of Contemporary Art Denver. From 2000 - 2004, she taught in the Department of Art & Art History at the University of Colorado Boulder and was director of the department's Visiting Artist Program. Through her work at CDF, she participated in the National Performance Network and the National Dance Project. She has been a consultant for the National Dance Project's Regional Dance Development Initiative and Contemporary Art Centers Initiative. Hussie-Taylor served as a Pew Fellowships panelist in 2012 and 2013, a Performance LOI panelist in 2014, and as the Performance panel chair in 2015. Since taking the helm at Danspace Project she has developed a critically acclaimed theme-based Platform series that has mobilized artists as advocates and curators for a great range of dialogues within the field. As part of this program she is the editor of a new series of catalogues published by Danspace Project.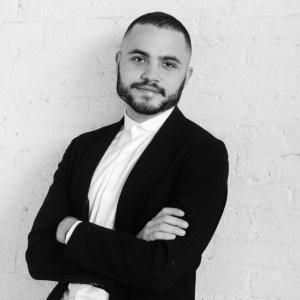 Thomas J. Lax is Curator of Media and Performance Art at the Museum of Modern Art. Since his appointment, he has organized Steffani Jemison: Promise Machine (2015); Greater New York (2015, with Douglas Crimp, Peter Eleey, and Mia Locks); Maria Hassabi: PLASTIC (2016); Neïl Beloufa (2016); and the publication Ralph Lemon (2016). Previously he served as Assistant Curator at The Studio Museum in Harlem. While at the Studio Museum, he organized over a dozen exhibitions including When the Stars Begin to Fall: Imagination and the American South (2014) and the Studio Museum's presentation of Radical Presence: Black Performance in Contemporary Art (2013). In 2008, he developed and launched the Museum's VideoStudio program, an ongoing series of exhibitions of time-based art; in 2011, he initiated Studio Lab, a think tank and short-term residency program for ideas in formation. At the Studio Museum, he also organized Ayé A. Aton: Space-Time Continuum (2013); the New York presentation of David Hartt: Stray Light (2013); Fore (2012, with Lauren Haynes and Naima J. Keith); Ralph Lemon: 1856 Cessna Road (2012); Lyle Ashton Harris: Self/Portrait (2011); a collaboration with the Goethe-Institut, New York, OFF/SITE (2010); Mark Bradford: Alphabet (2010); Kalup Linzy: If it Don't Fit (2009); among others. He has contributed to artist monographs locally and internationally for venues including Artists Space, New York; Haus der Kunst, Munich; Jeu de Paume, Paris; Kunstnernes Hus, Oslo; MoMA PS1, New York; and the Whitney Museum of American Art, New York. He is a contributor to Artforum, Art in America, Art Journal, and Mousse. He has lectured widely at institutions including the Louisiana Museum, Copenhagen (2015); the Kunsternes Hus, Oslo (2015); the Walker Art Center (2015); Hirshhorn Museum and Sculpture Garden, Washington D.C. (2014); the Hammer Museum, Los Angeles (2013); Columbia University, New York (2013); the Jeu de Paume, Paris, (2013); the Brooklyn Museum's Elizabeth A. Sackler Center for Feminist Art (2013); New York Live Arts (2012); and Danspace Project, New York (2012 and 2014).  He is also on the Advisory Committee of the Vera List Center for Arts and Politics; on the Arts Advisory Committee of the Lower Manhattan Cultural Council; a member of the Catalyst Circle at The Laundromat Project; and on the Advisory Board of Recess.  He received his AB from Brown University and his MA in Modern Art from Columbia University.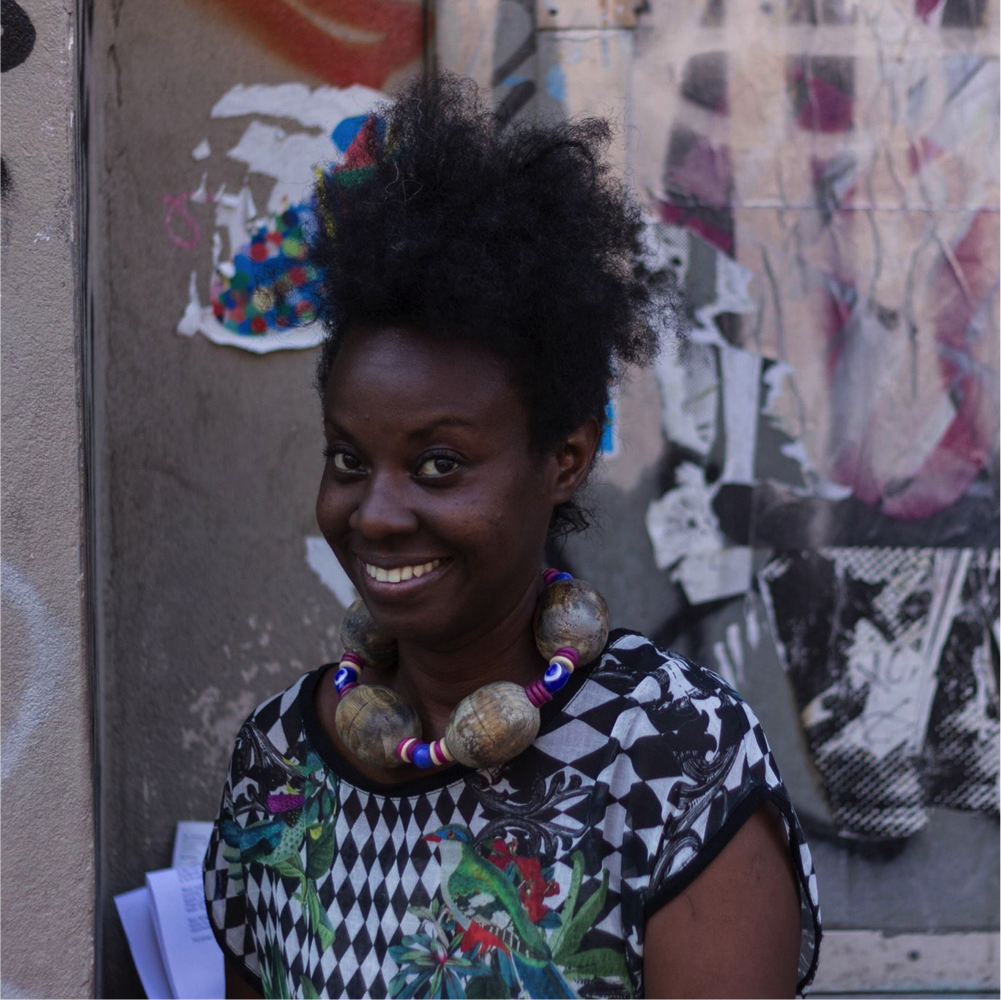 Fabiana Lopes is a New York and São Paulo-based Independent Curator, writer and a Ph.D. candidate in Performance Studies at New York University, where she is a Corrigan Doctoral Fellow. She is also Assistant Curator to Bienal 12.|Porto Alegre, Brasil. Her research centers on the contemporary production of artists of the African diaspora in Brazil and in the Americas. Her writings have appeared in Harper's Bazaar Art, O Menelick 2o Ato, ARTE!Brasileiros, Contemporary And (C&) and in exhibition catalogues such as Rosana Paulino: The Sewing of Memory, Pinacoteca, São Paulo (2018), Lucia Laguna: Neighborhood, MASP, São Paulo (2018), Of Darkness and Of Light,Minnette Vári,Johannesburg (2016),Territories: Artists of African Descent at Pinacoteca's Collection, Pinacoteca, São Paulo (2015).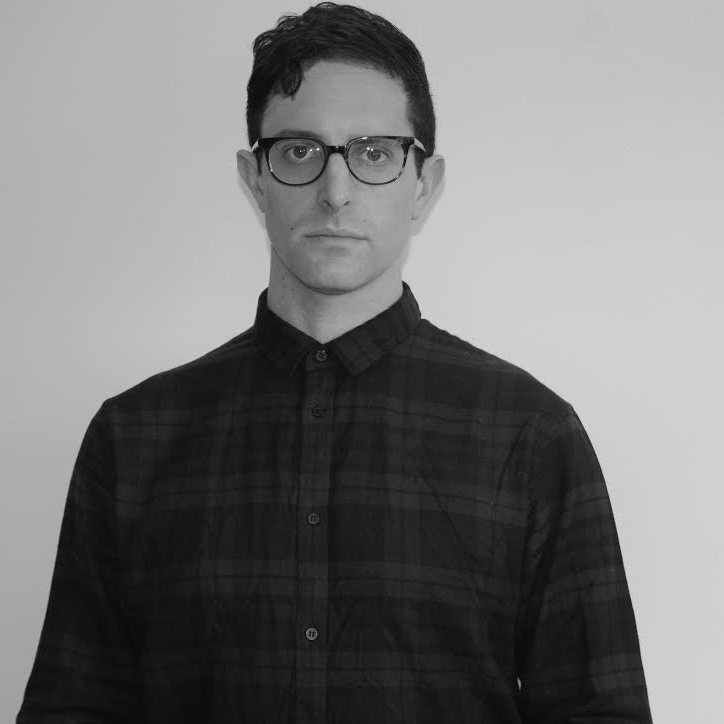 Joshua Lubin-Levy is a writer, dramaturg and curator based in New York City. His dissertation, "Uncollectible: Jack Smith and Performing the 'Hatred of Capitalism'" (Performance Studies, NYU) centers on the artist, performer and filmmaker Jack Smith, looking at the intersection of dematerialization and collection defying arts practices that emerge within postwar American art. He writes between the disciplines of performance, queer theory, contemporary Marxist philosophy, and critical approaches to race, gender and sexuality. He is a Visiting Assistant Professor in Theater and Performance at Bard College and a Joan Tisch Teaching Fellow at the Whitney Museum of American Art. In 2016-2017 he completed the Critical Studies Program in the Whitney Independent Study Program and served as the Interim Director of Visual Arts at Abrons Arts Center during 2015-2016. His curatorial project and dramaturgical collaborations include Subject To Capital (2016); Bilderatlas (2016); Fred Herko: A Crash Course (2014); Ephemera As Evidence (2014); and Living Labor: Marxism & Performance Studies (2014), and he has worked with a range of organizations including Artist Space, The Kitchen, PS122, New York Live Arts, New York University, and The New School, among others.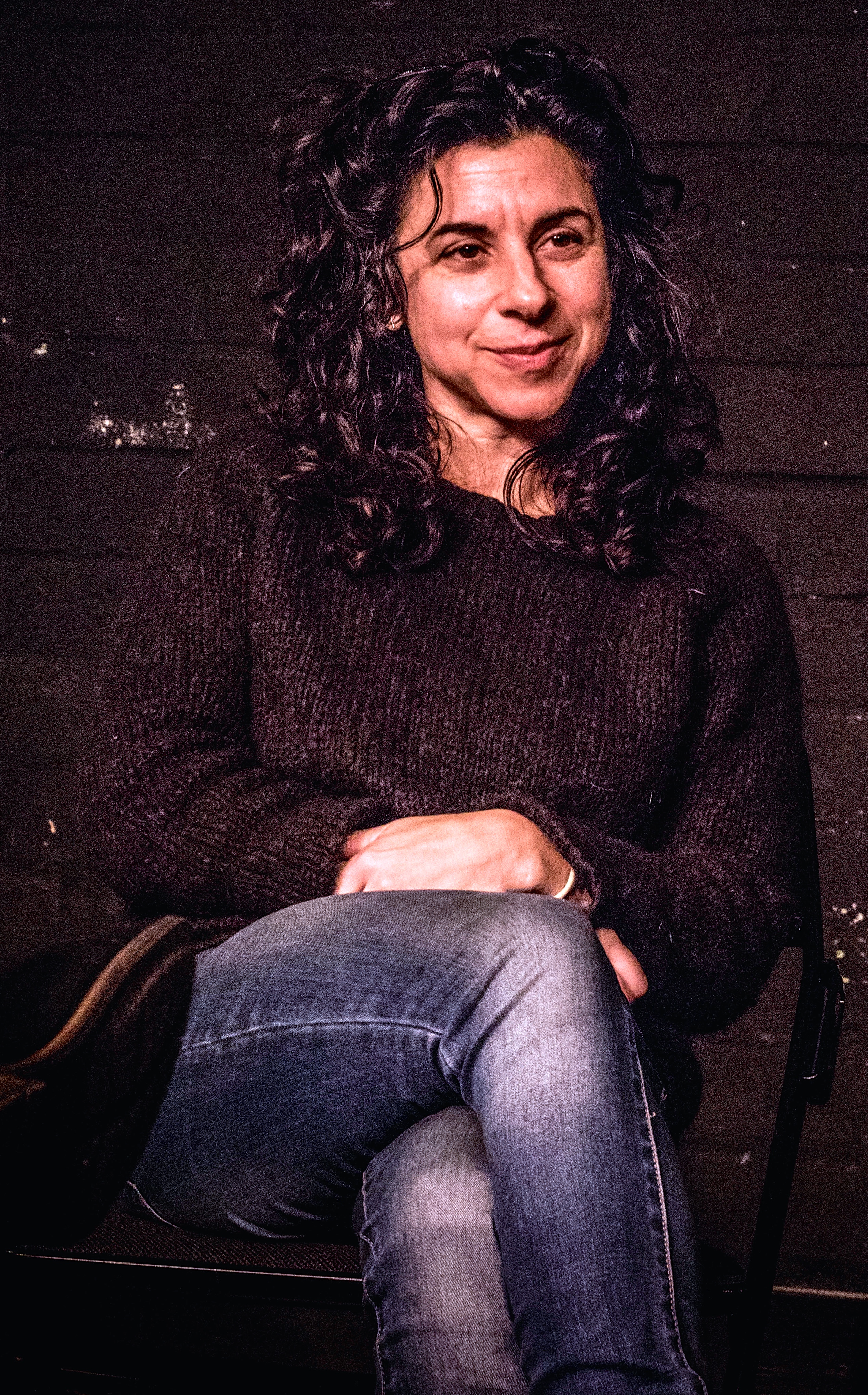 Katie Pearl is a director, playwright and social practice artist whose work ranges from conventional plays to community-wide collaborations to experimental performances. Pearl is the co-Artistic Director of the Obie-winning PearlDamour, a company with a 20-year history of pushing the boundaries of theatrical convention. PearlDamour has garnered recognition and support from major institutions such as the NEA (Our Town grant), the Creative Capital Foundation, and the Multi-Arts Production (MAP) Fund. PearlDamour projects are genre-defying, community building, and adventurous—from the 8-hour performance installation How to Build a Forest, inspired by Hurricane Katrina and the BP Oil spill and devised for traditional theatre stages; to Lost in the Meadow, created for a forty-acre hillside at Longwood Botanical Gardens outside Philadelphia, fancifully exploring the short-sightedness of humans; to the 5-town, 5-year MILTON, our performance and community engagement project created for and with small towns named Milton. Pearl was the 2017 Anschutz Distinguished Fellow at Princeton, the Quinn Martin Guest Chair of Directing at UCSD, and a visiting lecturer at Harvard, where her teaching and research focused on the concept of the Artist-Citizen.  Commissions include Trinity Rep, The American Repertory Theater, The Kitchen, and PS122. Pearl has been a Berkeley Rep Ground Floor and SPACE at Ryder Farm artist. She is a producer on the award winning documentary about the Cuban American playwright Maria Irene Fornes called The Rest I Make Up, currently screening at museums and festivals world-wide. Current/upcoming works focus on climate, including Ocean Filibuster, commissioned by the American Repertory Theater in partnership with the Harvard Center for the Environment and premiering Oct '20. Pearl received her BA from the University of Washington (Drama) and her MFA from Brown University (Writing for Performance). She is an alum of the Drama League and a member of SDC.

Noémie Solomon works as a writer, teacher, dramaturge, and curator in the field of contemporary choreography. She edited the collections DANSE (an anthology and catalogue published by Presses du réel, 2014 and 2015) that present and translate key texts on the mutual influences of French and American choreographic cultures. Her essays and translations have been published in various journals such as Dance Research Journal, Dance Chronicles, TDR, Movement Research, and Maska; in the critical anthologies Planes of Composition (ed. Joy and Lepecki, Seagull Press) and Perform Repeat Record (ed. Heathfield and Jones, Intellect Press); and art catalogues such as Superbodies(Lido), Move: Choreographing You (Hayward), Judson Now (Danspace), Sharon Lockhart | Noa Eshkol (TBA), and Boris Charmatz (MoMA). She collaborated on a series of dramaturgical and curatorial initiatives in the dance field internationally, including: the redoing of Allan Kaprow's 18 Happenings in 6 parts, directed by André Lepecki (Haus der Kunst, 2006; PERFORMA 2007); Dance on Time with Gurur Ertem (iDANS, Istanbul, 2009); Self-Methodologies with Sandra Noeth (Tanzquartier, Vienna, 2011); the Photomusée de la danse with Tim Etchells (Festival d'Avignon, 2011); Solos and Solitudes with Jenn Joy (Danspace Project, NYC, 2012-13); and Dancing is talking / Talking is dancing with Jenny Schlenzka (MoMA PS1, NYC, 2014). Car c'est par la fragilité que la revolution œuvre, a dance work co-created with Adam Kinner, premiered in Montréal in May 2016. Solomon's PhD dissertation, "Unworking the Dance Subject," was awarded the Michael Kirby Memorial Prize for Distinguished Doctoral Dissertation at NYU in 2012. She held two consecutive Andrew W. Mellon postdoctoral fellowships: at McGill University, in the English department, where she researched issues of minority and sovereignty in Québécois dance after 1948, and at Brown University, in the TAPS department, as part of the Dance in/and the Humanities global initiative. Solomon is Acting Director of the Institute for Curating Performance Practice at Wesleyan University.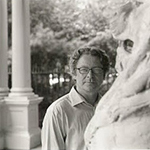 Steven Taylor was Allen Ginsberg's principal musical collaborator for twenty years. Since 1984, he has been a member of the poetry/rock group the Fugs. In the 1990s, he and Barbara Dilley (formerly of the Merce Cunningham Dance Company and Grand Union) collaborated on interdisciplinary courses for Naropa University's Interarts program. He holds a Ph.D. in ethnomusicology from Brown University and is the author of False Prophet: Field Notes from the Punk Underground (Wesleyan University Press, 2003). His most recent musical work is the score for "Aubade," in collaboration with Douglas Dunn, Charles Atlas, and Anne Waldman, which was presented at the Kasser Theater at Montclair State University in January of 2014.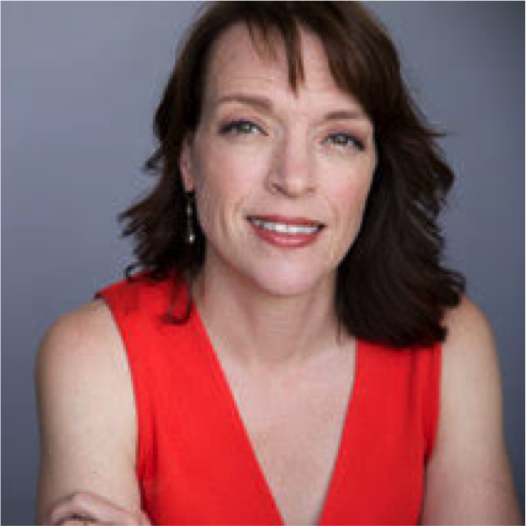 Sarah Wilbur is a cross-sector choreographer and Assistant Professor of the Practice of Dance at Duke University in Durham, North Carolina, where she is collaboratively engaged in developing a new dance MFA that takes the historically uneven patterns of US dance and arts philanthropy strongly into account. Sarah's research and teaching seek parity between dances that are performed and aspects of dance making that are suppressed or ignored.  It is her primary goal to highlight under-recognized arts labor and laborers in all facets of her professional work. Sarah brings a strong field orientation to bear on the study of arts institutions and infrastructures including 20+ years of field experience "crossing over" as a dance artist in the diverse production contexts of contemporary concert dance theatre, devised theater, musical theater, opera, K-12 education, health care, and most recently, Veterans' Affairs. Her current book project, entitled: Funding Bodies: Five Decades of Dance "Making" at the National Endowment for the Arts [1965-2016] is a book-length look at how NEA dance funding instruments make artists move.  In it, she deploys dance research methods to show how institutionally-imposed grant criteria have incentivized specific behaviors and aspirations by dance organizers across three  funding regimes. Funding Bodies is currently under contract with Wesleyan University Press. In addition to this historical work, Sarah also authors ethnographically informed studies of local dance and arts support systems. Such work appears in Performance Research, TDR/The Drama Review, The Journal of Emerging Dance Scholarship, and Arts & Health: An International Journal for Research, Policy and Practice. Early articulations of her ideas on funding policies, practices, and politics also appear in the The Oxford Handbook on Dance and Competition, and The Futures of Dance Studies edited collection (University of Wisconsin Press, forthcoming in press). Sarah has also published scholarly book reviews in her home disciplines of dance and performance studies for e-misférica, and Dance Research Journal. Sarah holds terminal degrees in dance practice (M.F.A.) and culture and performance studies (Ph.D.) from the Department of World Arts and Cultures/Dance at UCLA. From 2016-2018 she was the Mellon Postdoctoral Fellow in Dance Studies and the Humanities at Brown University. 

 

Visiting Faculty include:

Barbara Adams
Philip Bither
Kristy Edmunds


 

 

Image above: Audience for Eiko & Koma, from 2009 Retrospective Project in the Ezra and Cecile Zilkha Gallery, Center for the Arts, Wesleyan University (photo by George Ruhe)