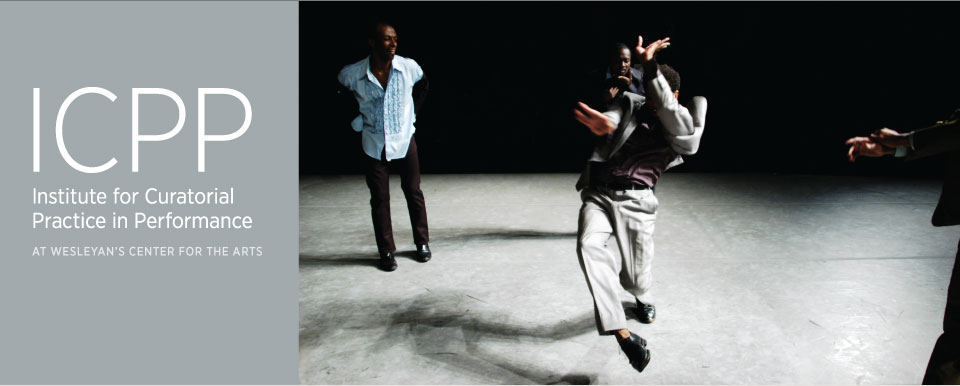 Leadership Talks from ICPP
ICPP has established a digital archive of ideas from leaders in our field to support dialogue around performance curation.
Judy Hussie-Taylor (Danspace Executive Director and ICPP faculty) and Lydia Bell (Danspace Program Director and ICPP lumna): The Making of Danspace's "Platform 2016—A Body in Places" focusing on the work of Eiko Otake
Sam Miller (ICPP Co-Founder) and Philip Bither (Walker Art Center's Senior Curator of Performing Arts and ICPP visiting faculty): The Art of the Artist 
Leadership Talks from ICPP are made possible by the American Express Foundation with additional funding from Danspace Project and support from the Doris Duke Charitable Foundation.
More talks coming soon.
Image above: Ralph Lemon (photo by Dan Merlo)