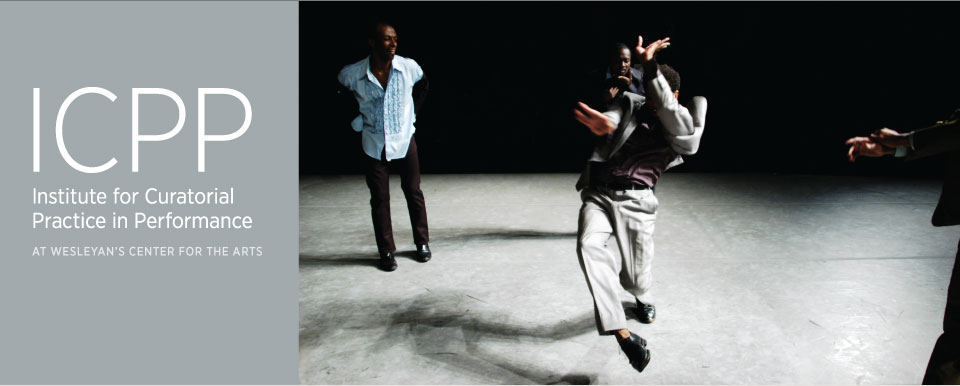 ICPP Symposium
CURATING PERFORMANCE: IN DREAMS BEGIN RESPONSIBILITIES
Friday, July 25, 2014
In association with Danspace Project, New York
Panel: Curating as a Verb
Many leading curators, directors and programmers value an "artist-centered curatorial practice." What is meant by curatorial practice? What makes one artist-centered? And why are these considerations important for contemporary performing arts curators? Drawing from diverse experiences and projects ICPP faculty Philip Bither (Walker Art Center), Judy Hussie-Taylor (Danspace Project), and Thomas Lax (Museum of Modern Art) will address how they engage with artists in their current practice. The panel will be moderated by Pamela Tatge, Director, Wesleyan University Center for the Arts.
Keynote Address
Kristy Edmunds, Executive and Artistic Director, Center for the Art of Performance at UCLA, introduced by Sam Miller, Program Director, ICPP and President, Lower Manhattan Cultural Council.
Leadership Talks from ICPP
ICPP has established a digital archive of ideas from leaders in our field to support dialogue around performance curation called Leadership Talks from ICPP. Below we share short excerpts from class lectures, public presentations, and intimate interviews with artists, curators, architects, critics, and presenters including Philip Bither, Claudia La Rocco, and ICPP co-founder and former director Sam Miller. Each video features a key idea in the field of performance curation.

Judy Hussie-Taylor and Lydia Bell: The Making of "Platform 2016—A Body in Places"
Kristy Edmunds: Cultural Memory as Performance Archive
Sam Miller and Philip Bither: The Art of the Artist Interview
Marc Bamuthi Joseph: Activating Community
Claudia La Rocco: Writing Through Dance
Philip Bither: Engaging New Audiences Online
Elijah Huge: Space As Enclosure
Leadership Talks from ICPP are made possible by the American Express Foundation with additional funding from Danspace Project and support from the Doris Duke Charitable Foundation.
Why ICPP
Image above: Ralph Lemon (photo by Dan Merlo)