News
Wesleyan University's Institute for Curatorial Practice in Performance announces third round of Leadership Fellowship Awards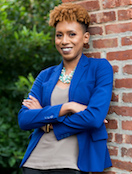 Candace Thompson-Zachery
Candace Thompson-Zachery. Photo by Shoccara Marcus.
Click here to download high-resolution version.

Middletown, Conn.—Wesleyan University's Institute for Curatorial Practice in Performance (ICPP) has announced the third round of their Leadership Fellowship Awards, presented to Candace Thompson-Zachery, a recent graduate of the two-year Master's program in May 2020, and generously funded by Anne Miller, continuing the legacy of ICPP program co-founder Sam Miller '75, as well as the Ford Foundation.

Based in Brooklyn and originally from Trinidad and Tobago, Candace Thompson-Zachery is a dancer, choreographer, and cultural producer, with a vested interest in Caribbean dance and culture. She is the founder of Dance Caribbean COLLECTIVE, an initiative that supports and presents Caribbean dance performance in New York City, and produces her own choreographic work through the project ContempoCaribe. She has been recently appointed Manager of Justice, Equity and Inclusion Initiatives at Dance/NYC, a non-profit umbrella organization for dance in New York City.

"ICPP is thrilled to support Candace Thompson-Zachery's vital curatorial practice in Caribbean dance that allies a thoughtful study of diasporic forms with ingenious models for hosting and presenting performances," said Acting Director and Visiting Assistant Professor of Curatorial Practice in Performance Noémie Solomon. "We remain inspired by her deep-rooted work with communities and her dedication in promoting a diversity of practices to broad audiences in New York City and beyond. We are grateful to the Ford Foundation and to the Sam Miller Memorial Fund for supporting the ICPP Leadership Fellowship which nurtures vibrant and underrepresented perspectives in the field of performance curation."

"During my tenure in the Performance Curation program at ICPP, I focused my research on the world of Caribbean dance and its presentation," said Candace Thompson-Zachery. "Receiving the ICPP Leadership Fellowship allows me to not only expand the reach and possibility of my own curatorial ideas, but also to take further steps towards cultural equity in the performing arts landscape. I am honored to have such a prominent institution support my curatorship and for what that symbolically represents for the many communities to which I belong. This fellowship will seed the continuation of my project Caribbean/The Future, support the programming partnership of my organization Dance Caribbean COLLECTIVE, and create paid artistic work for participating Caribbean artists." Please see below for more information about the Caribbean/The Future project.

Thompson-Zachery was selected by a committee of ICPP faculty, senior staff, and curatorial advisors based on her performance and scholarship during the Master's program; the viability/originality of her proposed fellowship project; demonstrated need; and fit with her partner organizations. The fellowship awards were developed with the generous support of a Ford Foundation grant to help provide a pathway to leadership for historically underrepresented perspectives in the professional world of performance curation. Upon graduation, the fellows develop and execute a curatorial project at an arts organization, and continue in this role for up to one year. The fellowships offer the opportunity for the actualization of work developed by students in their thesis or practicum coursework. The Leadership Fellowship supports ICPP's mission of diversifying the workforce in arts organizations, and expanding the curatorial perspectives in performing arts presenting.

The first recipient of the fellowship in 2018 was Ali Rosa-Salas, who partnered with New York's Abrons Arts Center. The recipients of the second round of fellowships in 2019 were Deborah Goffe, who partnered with Hampshire College in Amherst, Massachusetts; and Victoria Carrasco, who partnered with Fondation Phi pour l'art contemporain in Montréal, Québec, Canada,

About Caribbean/The Future Space Residencies

Curated by Candace Thompson-Zachery and presented by Dance Caribbean COLLECTIVE with Assistant Director Safi Harriott, this project is made possible through the ICPP Leadership Fellowship. Caribbean/The Future Space Residencies seek to create enlivened virtual sites to stimulate creativity, deep investigation, and play among Caribbean practitioners. Based on the Caribbean/The Future Commission +1 Series, this space will focus on three artists and intentionally bring together community around their work. The artists will be supported by a residency fee and work with Dance Caribbean COLLECTIVE to create a month of intimate gatherings that can be conversational, improvisational, legacy finding, and future opening to stimulate their practice in new ways. Ideally these spaces will build on Candace Thompson-Zachery's scholarship around "work-specific sites." In her Performance Curation Master's thesis, "Encounters in Caribbean Dance: Curating Beyond Display," she offers, "What kind of building [of work-specific sites] would allow works to be supported, challenged, and completed by the presence of a motivated audience; allow multiple methods of engagement; take up the philosophies and practices that have sustained Caribbean peoples for centuries; and be a reminder of their magic." Although the Caribbean/The Future project was envisioned as a multi-platform curatorial initiative that would take place in person, the Caribbean/The Future Space Residencies will serve as a pilot in an iterative process towards making these work-specific sites a reality. Each artist will be responsible for one public sharing as part of their residency.

Additionally, Candace Thompson-Zachery hopes to produce one virtual Move + Discuss Series Event, a workshop, discussion, and community ritual event expounding and questioning hyper-visible constructions of Caribbean cultural practice in June for Caribbean-American Heritage Month; and Dance Caribbean COLLECTIVE Choreographer Repertory Screenings, showcasing dance works and dance films that haven't been shown in recent time.

For more information about this project, please visit www.dancecaribbeancollective.com.
  
Digital Performance of Jennifer Harge's FLY | DROWN: Process Revisited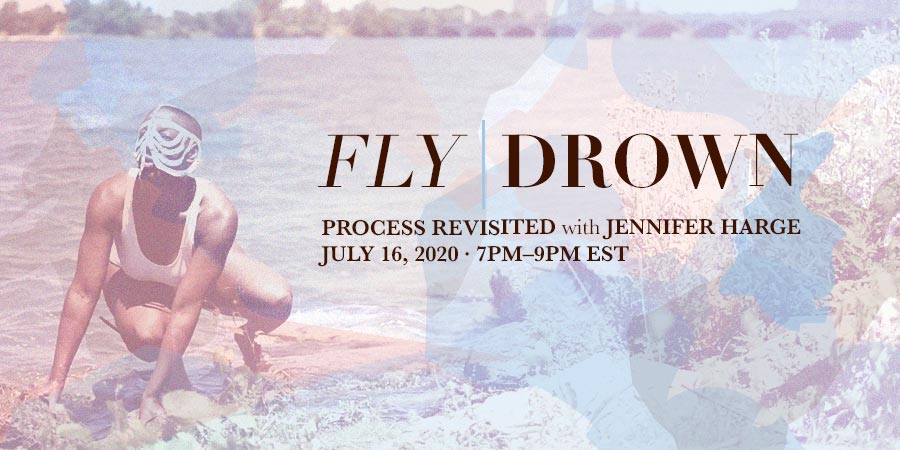 We are excited to continue our collaboration with Detroit-based movement artist Jennifer Harge as part of ICPP's Doris Duke Charitable Foundation Performance Artist Case Studies. For the program's Summer Intensive, Harge will present FLY | DROWN: Process Revisited.
In FLY | DROWN: Process Revisited, artist Jennifer Harge will share the research and process of creating FLY | DROWN -- a performance installation that platforms how Black women use their homes to reclaim and assert autonomy over their bodies, histories, and communities. Throughout the evening, Harge will recount the process, show footage of the work (including past works), and invite the curator of FLY DROWN, Taylor Renee Aldridge, and longtime collaborator, Miryam Johnson, to talk about pivotal concepts of the project.
The event will be live-streamed on July 16th, 2020 7-9pm EDT. Watch here: bit.ly/flydrown. 
Reflections on practicum work with Claire Tancons at Sharjah Biennial 14
by Candace Thompson-Zachery (ICPP 2020)
An integral part of the program at ICCP ensures students gain professional experience. Fortunately for me, my practicum assignment brought me to work with curator Claire Tancons who was in the midst of preparing for Sharjah Biennial 14. Assisting with her platform 'Look For Me All Around You', one of the three exhibitions curated for the biennial in the United Arab Emirates, was quite surreal. Simultaneously, it allowed me greater insight into larger artworld structures and its day to day operations with an innovative curator, while flexing a wide variety of my own strengths both artistic and administrative. Seeing various concepts explored at ICPP come to life with serious and tangible implications was particularly thrilling. 
My responsibilities while in Sharjah consisted of stage management and artist relations on the performance days, social media documentation, some PR coordinating, production advising and site coordination with the SAF team. What stood out about these tasks was the necessity for the curator's input at every stage of each artistic event, and the need for all contributing collaborators to understand the larger vision. My presence became critical in allowing the curator's vision to be entrenched on an operational level. 
Conversations with Claire Tancons also highlighted certain challenges in working on such an ambitious international scale and the entrepreneurial strategies needed to balance the needs of the artistic works with available resources. Additionally, my observations revealed the immaterial labor involved in the role of the curator: being the singular figure that connects the artists in the platform, the management of collaborators and their collaborators, representing the platform for the press while also overseeing operational tasks and hosting dignitaries and political figures. Curatorial responsibility therefore includes a substantial emotional portfolio and considerable operational choreography that should be accounted for. 
Post-biennial has brought an ongoing flow of revelations mainly about the use of site for 'Leaving the Echo Chamber' (the theme for the entire biennial), a topic most recently explored through the Considering Site course at ICPP. I saw the various levels of site engagement in terms of UAE and gulf region history as a site for reference and engagement, the multitude of locations around Sharjah and the Emirates that were inhabited by the exhibitions, and the use and awareness of space at each site as conceptualized by the curatorial vision, the artists' interpretation, the public's interaction and the event's design and management. Reading the reviews that have surfaced since the shows opening has allowed me to position my own tastes and predilections against that of international tastemakers. 
The imprint this new knowledge has had on me is making its way through my own artistic career and my journey within the Performance Curation program. The meaningful conversations I enjoyed with artists from all over the world, continue to disturb my understandings of cultural production both from a New York and Caribbean perspective. I leave this encounter changed and charged. 
December 20, 2018 by Lauren Rubenstein
The Andrew W. Mellon Foundation has awarded Wesleyan a $250,000 grant to implement an innovative artist residency model to deepen engagement with the arts on campus and expand their impact in the community. The grant will be spent over three-and-a-half years, in a period ending in June 2022.
Wesleyan has a long history of hosting artist residencies, in which visiting artists offer master classes and give talks based around a single performance or art installation. Most residencies have been relatively short-term, with a few notable exceptions. Under the Mellon grant, the University will establish an expanded version of the artist residency model with a focus on commissioning original, innovative work. Resident artists will teach a semester-long course, and will become embedded in a particular department but also work across departmental and community borders. They will also conceive and develop a piece of art or performance with student interns/apprentices who are integrally engaged in the generative process over a 12-month period, and premiere that commissioned piece as part of Wesleyan's presenting or exhibition season or, depending on the work, in a venue off campus.
"Historically, universities have been crucial for artistic experimentation, and Wesleyan has long been a home for adventurous, creative work. With support from the Mellon Foundation, we will nurture, support, and promote innovative artistic work," said President Michael S. Roth. "Our goal is to give artists the resources and stimuli to help them be cultural catalysts, while also infusing the arts more deeply into campus life at Wesleyan."
The project will be housed in the Center for the Arts and overseen by its director, Sarah Curran.
Curran is planning to host three artists-in-residence, each for a yearlong period, over the course of the grant. In keeping with the University's longstanding commitment to interdisciplinary learning, the artists will engage with faculty and staff from areas across the University.
"The longer residency period will be key to developing transformative relationships with faculty and staff in areas across the University," said Curran. "We plan to host regular gatherings to promote interaction and build relationships between faculty and artists. Courses offered by resident artists will be cross-listed with our other relevant departments, and resident artists will be encouraged to participate in University-wide meetings and events."
Wesleyan has long made its performing and visual arts offerings open to the public, and more recently has made efforts to engage with students in Middletown's public schools and in after-school programming. With help from the grant, Wesleyan aims to expand these efforts, in partnership with the University's Jewett Center for Community Partnerships.
"An artist residency and commission program will be another important step in our efforts to support art-making as a mode of long-term research that energizes the educational experience and enhances community engagement," said University Provost and Senior Vice President for Academic Affairs Joyce Jacobsen. "We are extremely grateful to the Mellon Foundation for its support in these efforts."
The grant comes at a propitious time for the CFA, with a number of new staff coming on board with plans for expanding interdisciplinary collaborations. Curran is in her second year as director and has enhanced the focus on art and performances that cross disciplinary boundaries and involve students in the creation and presentation of works in ways that are integral to their academic experiences. The CFA also recently welcomed Ben Chaffee as associate director for visual arts and Fiona Coffey as associate director for programming and performing arts. Miya Tokumitsu recently joined the University as curator of its Davison Art Collection. Nicole Stanton, associate professor of dance and associate professor, African American studies and environmental studies, began this fall as divisional dean of the Arts & Humanities. She is the first person from the performing arts to hold this role.
The Andrew W. Mellon Foundation previously awarded grants to Wesleyan in support of the arts, including grants for the Creative Campus Initiative and the Institution for Curatorial Practice in Performance. The arts have long been at the center of the liberal education offered at Wesleyan, and this latest grant to the University from the Mellon Foundation will further invigorate the teaching, learning, and creation of art on campus and beyond.
November Convening: "Present Traditions: Performance Curation and Cultural Exchange in a Global Era", thoughts by Jessica Wasilewski (ICPP 2017)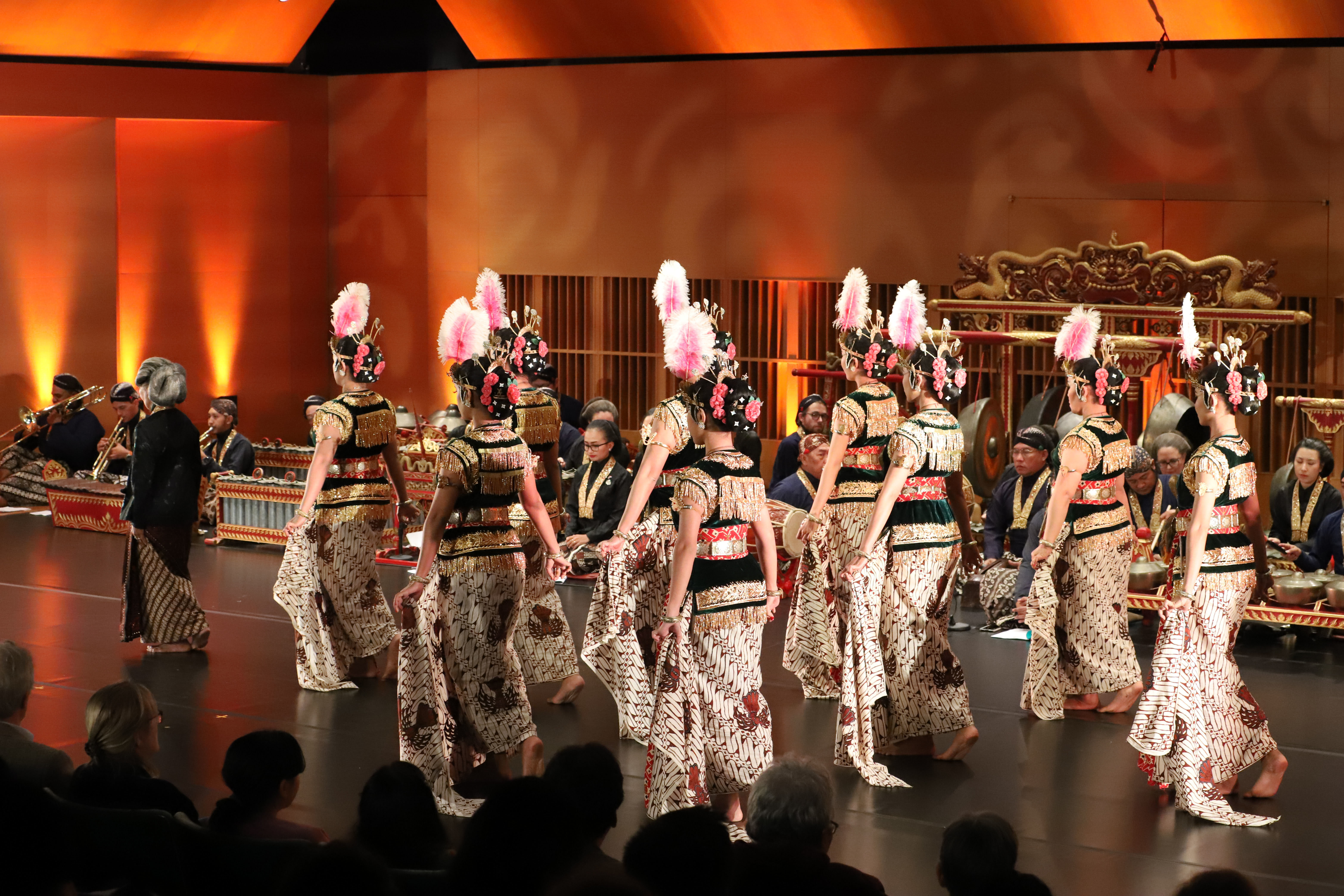 November 28, 2018 by Jessica Wasilewski
As part of the November Intensive, ICPP hosted an international convening in conjunction with the venue of the Sultan of Yogyakarta and his court at Wesleyan University. The convening gathered a series of U.S.- and Southeast Asia- based curators, artists, and scholars, including Keng Sen Ong, Rifda Amalia, Yoko Shioya, Liz Behrend, Kim Jin Hi, Ugoran Prasad, and others.  

Jessica Wasilewski, ICPP MA '17 and Senior Producer at the Park Avenue Armory, reflects on her participation to the convening and on the performance by the court dancers and musicians in light of her expertise on questions of cultural exchange and performing arts initiatives across the U.S. and Southeast Asia: 
"Perhaps like some of you reading this, I have always felt most at home in a darkened theater watching performance. Watching dance, in particular, brings me comfort, even when the work addresses or explores fundamentally challenging ideas and topics. I am fulfilled by human-to-human transference of energy through movement, without using (or using only limited) spoken verbal communication. I was surprised to discover a similar comfort, a similar contentment even, while researching and writing my thesis as a master's student at ICPP from 2015-2017. Having permission to express myself in the written word and to explore ideas deeply personal to me revealed simultaneous relief and stimulation.
My thesis research examined the conditions for dynamic cultural exchange through the performing arts, particularly in festival formats in the United States. I focused on three U.S.-Asia initiatives taking place in the U.S. roughly a decade apart from each other: Festival of Indonesia In Performance (1990-1992), an 18-month, nation-wide performance festival featuring twelve music, dance, and drama groups from Indonesia performing traditional, classical, and contemporary work; Dance, the Spirit of Cambodia (2001), a presentation of dance and music performance, both classical and folk, from Cambodia in a two-month tour of twelve U.S. cities; and Season of Cambodia (2013), a two-month festival initiated by Cambodian Living Arts that presented the work of 125 Cambodian performers, filmmakers, and visual artists in 34 New York City venues. This line of research is quite niche, or so I thought until the invitation to attend ICPP's "Present Traditions: Performance Curation and Cultural Exchange" convening arrived in my inbox.
A convening held in conjunction with a visit from  Hamengkubuwono X, the Sultan of Yogyakarta in Indonesia, and centering on discussions of "tradition" and the presentation of traditional body practices in contemporary performance, felt like an immediate connection to and direct extension of my time at Wesleyan. I was primed to present some of my research prompts and findings with the group.  What I wasn't prepared for was the number of intimate connections I would make with peers, current ICPP students, prospective ICPP students, and Wesleyan and ICPP faculty and staff due to our shared experiences and interests. My thesis advisor, Rachel Cooper (Director of Global Performing Arts and Special Cultural Initiatives, Asia Society, New York), attended a portion of the convening, and Anderson Sutton (Dean, School of Pacific and Asian Studies & Assistant Vice Chancellor for International and Exchange Programs, University of Hawaii), who was on the planning committee for the Festival of Indonesia In Performance, was in the room, too. ICPP founder Sam Miller was very much present in spirit, and I couldn't help but revisit the countless conversations he and I had about the identification, preservation, and development of traditional, classical, and contemporary art practices in Cambodia, as well as some personal advice he shared with me a few years back – that the harvest you sow today results from the seeds you planted several years ago.
The highlight among highlights of the convening for me was experiencing a performance by the court dancers and musicians of Yogyakarta in Crowell Concert Hall. The final work on the program was a rare performance of the Bedhoyo, a sacred classical Javanese court dance performed by nine female dancers and accompanied by the instruments of the Gamelan. The movement was performed at a luxuriously slow pace, allowing for appreciation of the intricacies of the choreography, the ornateness of the classical dress, and contemplation of the intention of the work: to align various aspects of the universe – the heavens, the human world, and the earth. Experiencing the Bedhoyo in person was an incredibly special and transformative experience, not just because of the rarity of the performance of the artform outside of Yogyakarta courts, and not just because it brought me "home" to a darkened theater at Wesleyan, but because it – and the convening – encouraged a critical expansion of the notion of "tradition" and revealed, unsurprisingly, the importance of face-to-face, people-to-people interaction in efforts of cultural exchange.  
I remain passionate about the work I began with my thesis research and continue to consider sustainable ways of responsibly presenting international performance work – whether traditional, classical, contemporary, or otherwise. I hope that by reflecting on cultural exchange initiatives such as Festival of Indonesia In Performance;, Dance, the Spirit of Cambodia;, and Season of Cambodia and by engaging in ongoing open-minded dialogue with colleagues, artists, and academics, successful methods of promoting cultural exchange through the performing arts can be revealed and applied not only among diverse nations, but among more localized populations as well, celebrating the diversity that exists within our own U.S.-based communities.
Thank you to the amazing ICPP staff, as well as the Ford Foundation, for the opportunity to participate in this convening and for prioritizing this very relevant conversation."
September 11, 2018 by Siobhan Burke
Bravx curators Thomas Lax (ICPP faculty) and Ana Janevski for the beauty and care in "Judson Dance Theater: The Work Is Never Done."
July 28, 2018 by Olivia Drake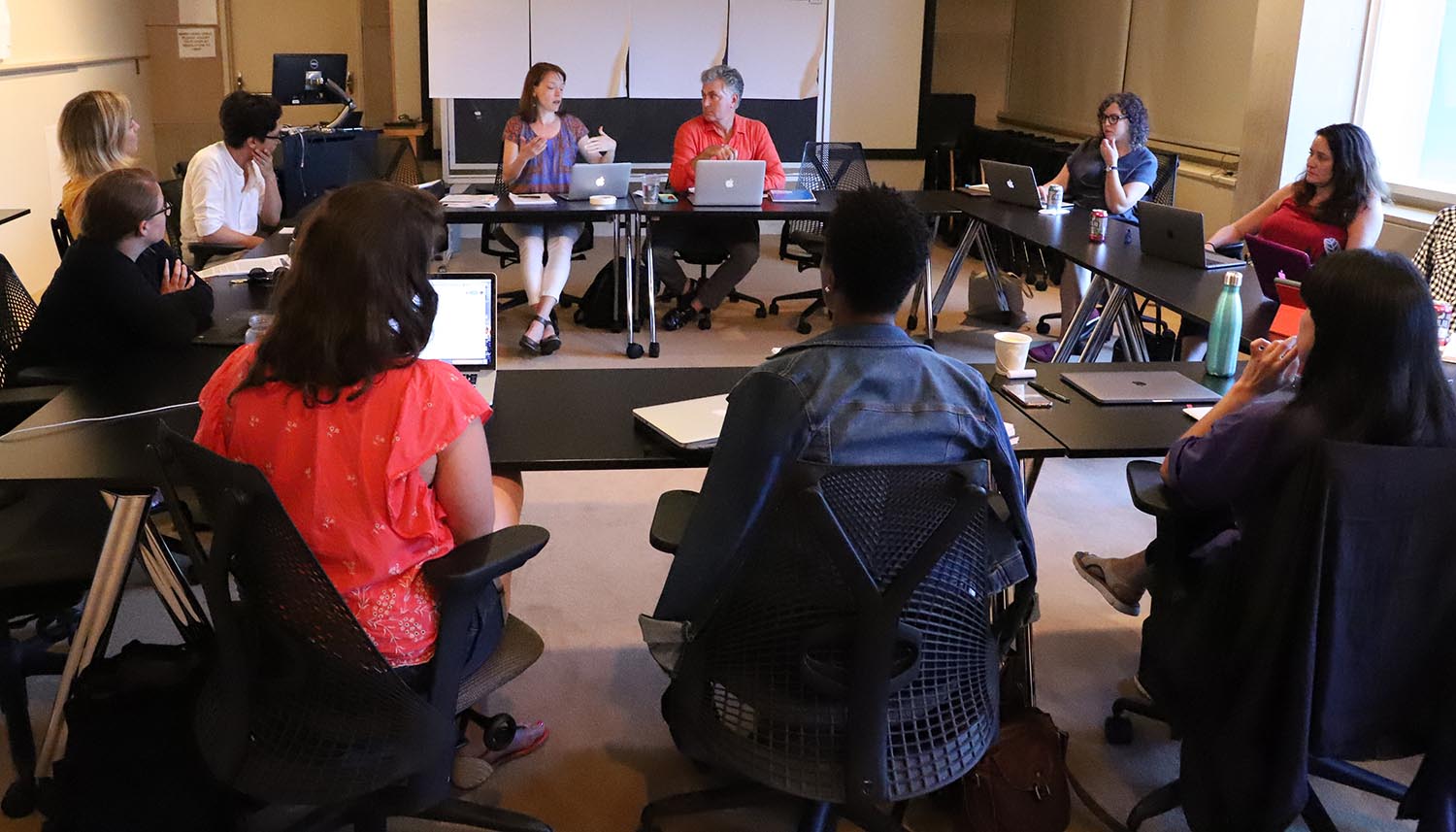 This summer, students seeking a master's degree in performance curation from Wesleyan's Institute for Curatorial Practice in Performance (ICPP) are working on the first of six performing artist case studies funded by the Doris Duke Charitable Foundation.
On July 16, the ICPP Entrepreneurial Strategies class discussed the first artist — Becca Blackwell, an award-winning trans actor, performer and writer based in New York City. Blackwell is working with consultants and mentors at ICPP to develop a strategic framework for the next two to five years of their career. Blackwell will also be presenting their work at Wesleyan on October 5.
Click here to view photos of the class.
Congratulations to NEFA's National Dance Project award winners, including ICPP alum Jaamil Olawale Kosoko!
Apply for a curatorial mini-intensive at Wesleyan University's Institute for Curatorial Practice in Performance in July 2018! Applications will be reviewed starting May 31, 2018 and will continue until the positions are filled. The curatorial mini-intensive provides accommodation and a modest travel stipend. Click here for more details.
May 27, 2018 by Olivia Drake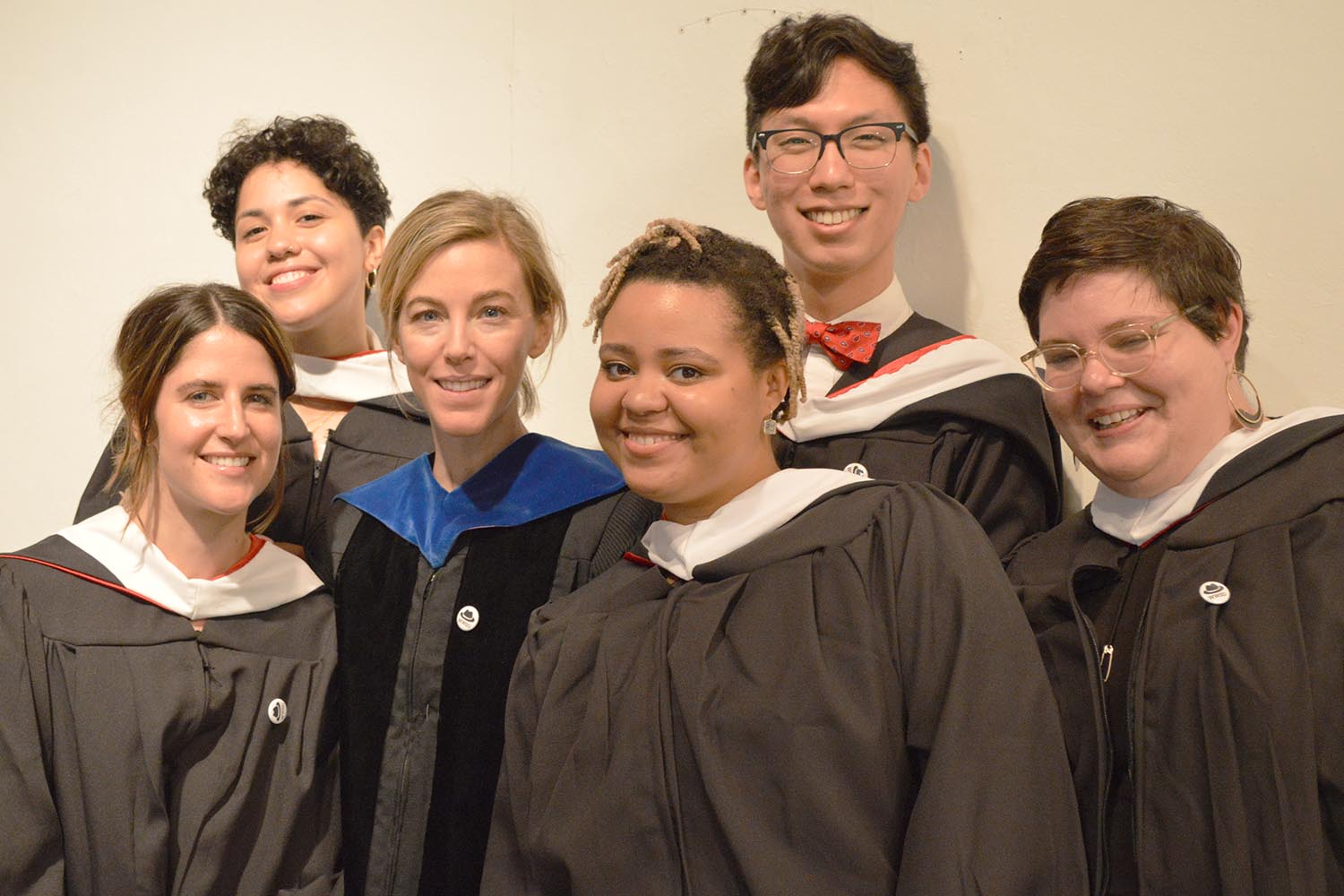 On May 27, seven students graduated with a Master of Arts in Performance Curation through the Center for the Arts Institute for Curatorial Practice in Performance (ICPP).
Since being introduced as a pilot initiative in 2011, ICPP has graduated 16 students from the ICPP Master's program (including this year's class). ICPP encourages emerging curators to enrich their understanding of intellectually rigorous, innovative, and artist-centered curatorial models. Through a low-residency model, ICPP asks its students to not only engage with ideas but also to simultaneously put those ideas into practice in their professional lives, developing responsive curatorial practices that address the interdisciplinary nature of performance work today.
The mix of ICPP instructors—artists, scholars, curators, cultural leaders, writers, and theorists—is intended to spark new possibilities and connections both intellectually and professionally. Instructors provide theoretical and practical tools for students to deepen their research methodologies through reading, writing, viewings, and discussion.
The degree recipients include Michèle Steinwald '13, Ellina Kevorkian, Ali Rosa-Salas, Brian Hyunsuk Lee '13, Katrina De Wees, Rachel Scandling, and Michelle Daly. Steinwald and Kevorkian were unable to attend the commencement ceremony.
Following the 186th Commencement ceremony, the recent alumni gathered for a reception with their friends and family at the Center for the Arts. 
Click here to view photos of the event (Photos by Tom Dzimian).
May 18, 2018 by Judy Hussie-Taylor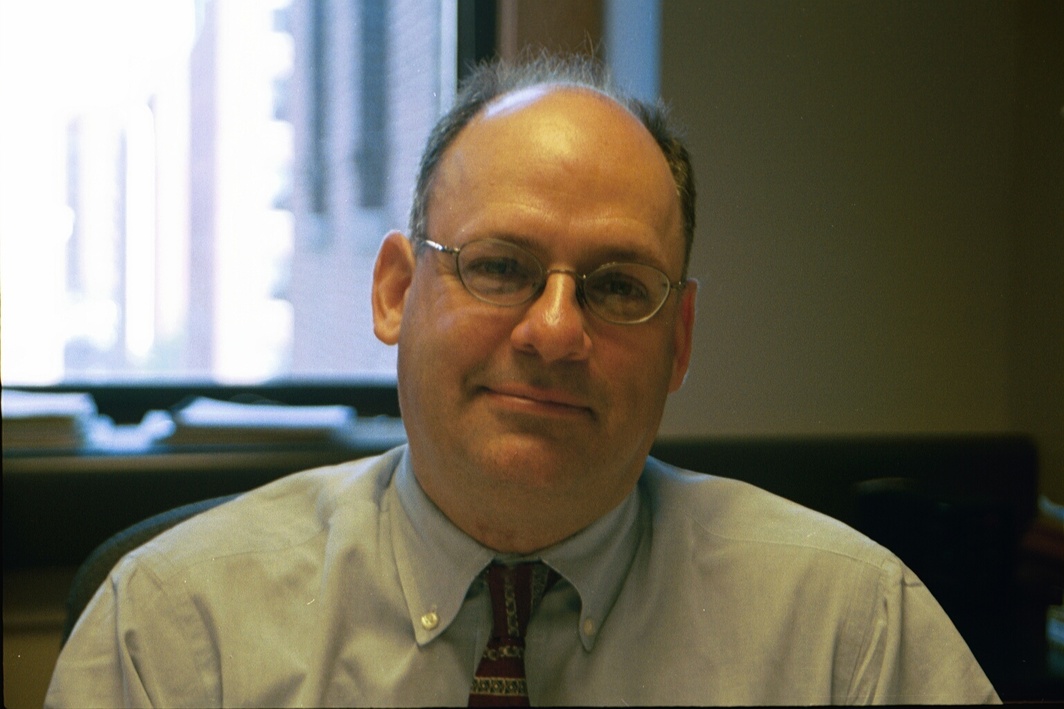 Judy Hussie-Taylor, Executive Director and Chief Curator of Danspace Project, and Program Advisor and faculty at the Institute for Curatorial Practice in Performance at Wesleyan University, writes about the passing of Sam Miller in Artforum.
Click here for the full article.
May 15, 2018 by Sarah Curran
A message from Sarah Curran, Managing Director of ICPP and Director of the Center for the Arts at Wesleyan, on the passing of Sam Miller
May 7, 2018 by Camille De Beus
The University's Institute for Curatorial Practice in Performance (ICPP) recently received a two-year, $200,000 grant from the Doris Duke Charitable Foundation (DDCF) in an effort to inspire a dialogue about the new economy of the performing arts.
May 3, 2018 by Judy Hussie-Taylor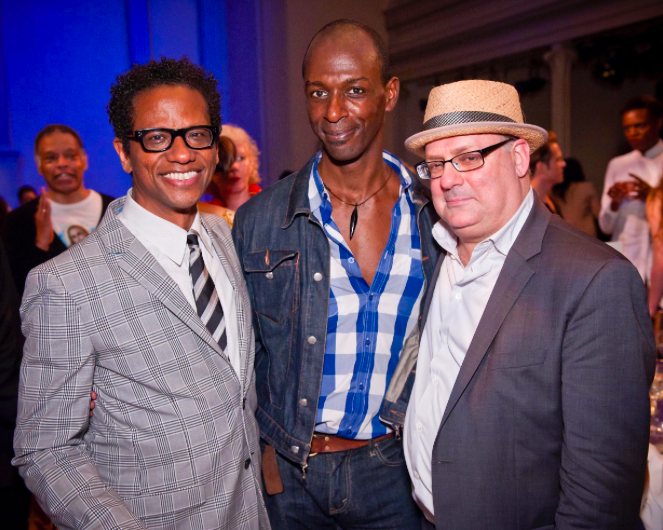 Sam Miller with Ralph Lemon and David Thomson at Danspace's 2011 Gala
April 28, 2018 by Olivia Drake
Wesleyan's Institute for Curatorial Practice in Performance (ICPP) has been awarded a two-year, $200,000 grant from the Doris Duke Charitable Foundation.
The grant will be used to support performing artist case studies, working with artists at critical points in their careers to provide analysis of their entrepreneurial strategies, as well as engagement with the economic drivers of cultural production. This funding will further ICPP's efforts to bring to light different models for artist development, and highlight successful tactics for philanthropic support over the arc of their career. Findings developed during the case studies, including best practices and replicable models, will be shared via a website and print publication, as well as at various conferences.
February 1, 2018 by Olivia Drake
Wesleyan's Institute for Curatorial Practice in Performance (ICPP) received a two-year, $150,000 grant from the Ford Foundation.
The award will support a new leadership fellowship program; three curatorial mini-intensives for prospective students; and two global curatorial forums designed to bring an international perspective to the discussion and dissemination of best practices and forge a global network of performing arts curators. This funding will further ICPP's efforts to advance diversity among participants and to amplify the graduate program's impact on the field of performance.
Image above: Thomas Lax talking to ICPP students, 2014 (Photo by Sandy Aldieri)