Jewish Life at Wesleyan
THE WESLEYAN JEWISH COMMUNITY (WJC) / HAVURAH
The WJC, Wesleyan's Jewish student organization, is responsible for planning and coordinating a variety of social, cultural, and educational programs throughout the school year. Each semester the WJC קשרים/kesharim (the student leadership board, literally translates to "links" or "liaisons") work hard in conjunction with Rabbi David to plan programming that reflects the interests and diverse religious, social, and educational needs of the community. To learn more about the kesharim, click here.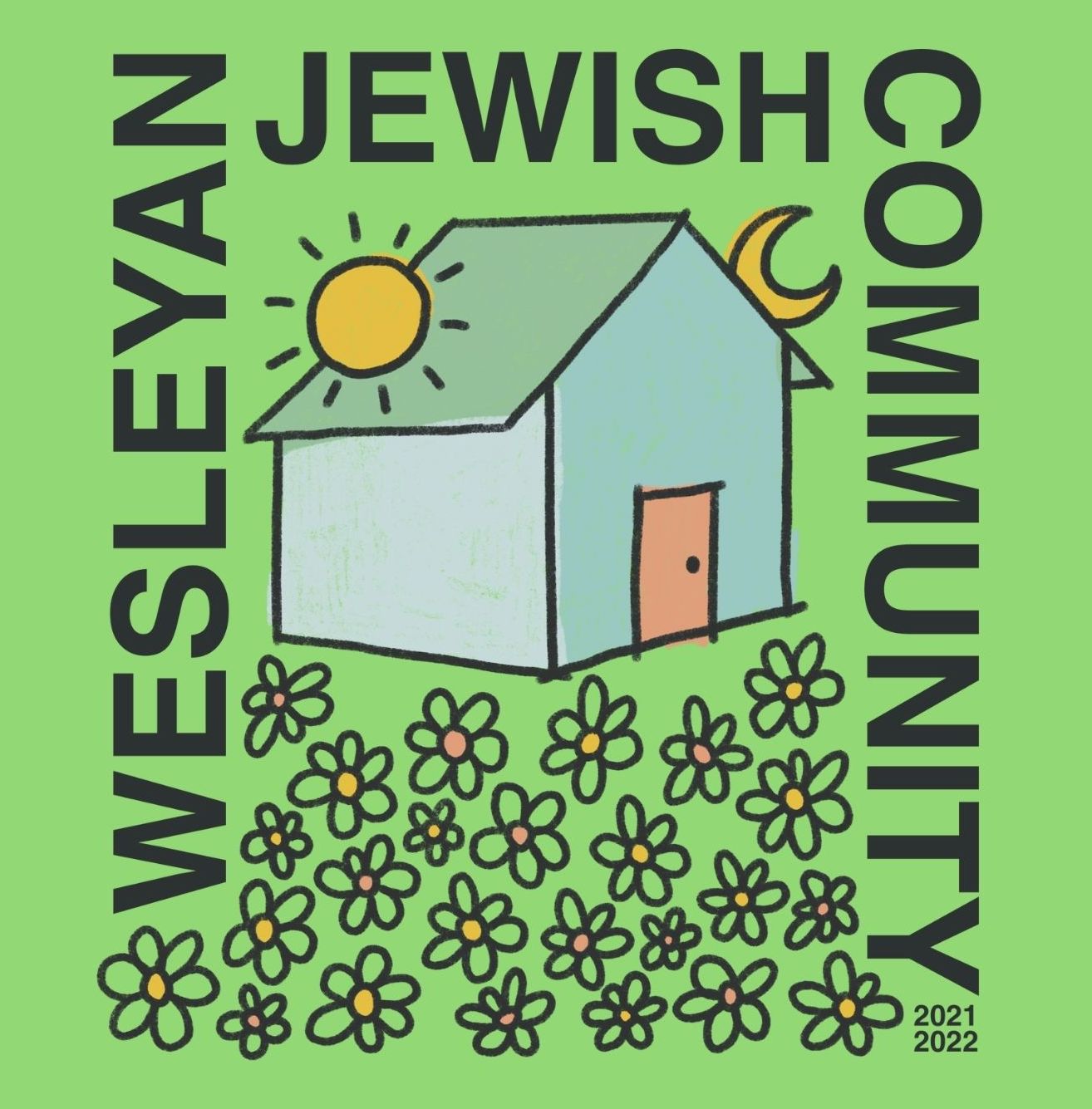 SHABBAT
Every Friday evening, a Shabbat program is held at the Bayit, filled with student-led prayer, discussion, song, dinner, and socializing. Services begin at 5 p.m. and vary in style from week to week. Services are always followed by a homemade, kosher (by ingredient) dinner (around 6:30), which often ends with lively singing. In addition to Friday night services, the Wesleyan Jewish community hosts Shabbat-friendly afternoon activities on Saturday afternoon and a havdalah service in the evening.
If you are interested in leading services, giving a dvar Torah, leading a discussion, or running a Saturday afternoon activity, contact Sarah Backer at sjbacker@wesleyan.edu  our Shabbat Services and Programming coordinators. Or you can contact Rabbi David Leipziger Teva, the Jewish chaplain at x2278.
Egalitarian Shabbat morning services are held also at 9:30 am at the conservative Congregation Adath Israel (Church and Broad Streets).
http://www.adathisraelct.org/index.php/contact-us
THE BAYIT
http://www.wesleyan.edu/reslife/housing/program/bayit.htm
Centrally located at 157 Church Street, the Bayit is Wesleyan's Jewish ethnocultural residential house. Home to 22 students, the Bayit opens its doors to any member of the community wishing to use its kosher-style kitchen or library, hold a Jewish group meeting or event, or just hang out. In addition to these events, the Bayit houses regular events with the Wesleyan Jewish Community and other groups on campus.  To learn more or to reserve space for an event, contact the House Manager, Megan Levan at mlevan@wesleyan.edu.
SHALOM SALAAM KOSHER EATERY AT USDAN CAMPUS CENTER
Kosher food is available in the Usdan dining hall for lunch and dinner every weekday while school is in session. This eatery is under the rabbinic supervision of Rabbi David Teva.
http://www.cafebonappetit.com/wesleyan/cafes/themarketplace/
JEWISH COOKING/SHABBAT CO-OP
Part of the excitement of Shabbat services at Wesleyan is the home-cooked meals that follow! Each week, there is fresh-baked challah followed by a meal cooked on Friday afternoon by fellow students. Shabbat Dinners are made with Kosher ingredients in the Bayit's kosher-style kitchen, can be vegetarian or meat meals, and always include options for those with dietary restrictions. Each week, a different group of students signs up to cook (and oftentimes students enjoy it so much that they will want to cook again)! 
THE JEWISH CHAPLAIN
More information about any group or program can be obtained from the Jewish chaplain, Rabbi David Leipziger Teva. You may contact him at dleipziger@wesleyan.edu, or 860-685-2278. Or just stop by 169 High Street, the University's Chaplain's Office, Second Floor, Room 208.
Rabbi David is also available for individualized study and counseling. To learn more about Rabbi David, click here.
THE E-MAIL LIST
If you would like to get info and updates on Jewish life and events on campus, or receive our weekly e-mail, contact Rabbi David Leipziger Teva at dleipziger@wesleyan.edu or 860-685-2278.