The Animals and Society Institute and Wesleyan Animal Studies proudly presents its Fellows for the sixth annual summer fellowship program for scholars pursuing research in Human-Animal Studies. 
 
The fellowship is hosted by Wesleyan faculty Lori Gruen and Kari Weil. Gruen is Chair and Professor of Philosophy, Environmental Studies, and Feminist, Gender and Sexuality Studies at Wesleyan, and author of Ethics and Animals: An Introduction (Cambridge, 2011). Weil is a University Professor of Letters at Wesleyan, and author of Thinking Animals (Columbia, 2012).

The fellowship program is directed by Ken Shapiro, Executive Director of Animals and Society Institute, Margo DeMello, Program Director, Human Animal Studies Program, and Wesleyan professors Lori Gruen, and Kari Weil. 

 

Gunnar Theodór Eggertsson 
PhD Candidate in Comparative Literature at the University of Iceland
"Literal Animals: Animal Stories as Literature of Dissent."

G.T. Eggertsson is a doctorate student working on a thesis project in defense of animal stories as a serious literary genre and in search of ethical connotations to animal representations in fiction. His educational background is in comparative literature and film studies, with BA and MA degrees from the University of Iceland and the University of Amsterdam, respectively. He is an avowed animal rights advocate and believes that academic work about animals should be put in context with larger issues about animal exploitation in society and contribute to the on-going debate of the moral status of animals. He has taught courses on animals in culture at the University of Iceland and published several papers about issues of animal rights and animal representations, as well as a book on the role and status of cats in Icelandic society. In addition to pursuing scholarly interests, he has also published two children's novels and an album of original musical compositions in his hometown of Reykjavík.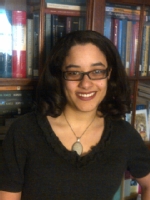 Brigitte Fielder
PhD candidate, English Language and Literature, Cornell University
"Animal Humanism: Species, Race, and Humanity in Nineteenth-Century American Literatures."
Brigitte Fielder is a Doctoral Candidate in English at Cornell University, finishing a dissertation on how interracial kinship ties re-figure models of white womanhood in nineteenth-century American literatures. She has begun a new project on how antebellum depictions of animals reveal the limits of interracial sympathy. Both projects open up new avenues for thinking about the limits of kinship and belonging.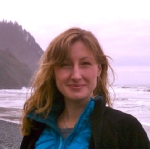 Sarah Hann, DVM.
"Current Topics in Veterinary Ethics: Food, Economy, Conservation, and Welfare."
Dr. Sarah Hann is a veterinarian living in Bozeman, Montana and originally from New England. She holds a DVM from Cornell University and a Master's in English from the University of Massachusetts. She is also a Wesleyan alum.  Dr. Hann's writing aims to improve communication between farmers, veterinarians, and consumers in an effort increase public understanding of agricultural practices as well as enhance the health and welfare of humans, animals, and the environment. Her interests include rural veterinary medicine, conservation medicine, and veterinary acupuncture.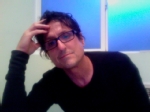 Robert Jones, PhD.
Asst. Professor of Philosophy, California State University, Chico
"The Moral Significance of Animal Cognition and the Irrelevance of Species."

Robert C. Jones received his PhD in philosophy from Stanford University in 2005. His professional research investigates the substantive cognitive properties that bear on the ethical treatment and moral considerability of both human and nonhuman animals. In addition, his research includes food ethics, environmental ethics, mind and cognition, species studies, and the question of what it is to be human. Robert joined the faculty of California State University, Chico, in 2008 as Assistant Professor of Philosophy and Director of The Center for Applied and Professional Ethics.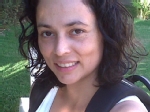 Eliza Ruiz Izaguirre
PhD candidate in Animal Science, Wageningen University, The Netherlands
"Village Dogs in the Rural Coast of Michoacan, Mexico: Exploring Discourses of Villagers and Experts."

Eliza Ruiz Izaguirre is a Mexican veterinarian and PhD candidate at Wageningen Institute of Animal Science, The Netherlands. Her PhD research evaluates the impact of village dogs (as nest predators) on a sea-turtle nesting beach in Michoacán, Mexico. She has brought into context this ecological problem by also exploring the human-dog relation in rural villages through the collection of dog stories. A
chapter of her PhD thesis will reflect on village dog life, villagers perceptions on dogs, and current discourses of villagers and experts on village dogs. Apart from academic life, Eliza is a proud mother of two boys, and enjoys knitting, walking, and ballet dancing.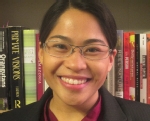 Rheana (Juno) Salazar Parrenas
PhD Candidate in Anthropology, Harvard University
"Arrested Autonomy: An Ethnography on Orangutan Rehabilitation." 
Rheana (Juno) Parreñas is a cultural anthropologist who received her PhD in Anthropology at Harvard University in May 2012. Her dissertation, 'Arrested Autonomy: An Ethnography of Orangutan Rehabilitation,' investigates concepts and practices of care, independence, and mutual vulnerability that occur in encounters taking place at Malaysian wildlife centers between endangered, semi-wild orangutans and the gendered, racialized people who come to care for them.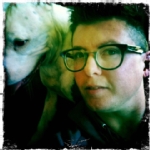 Harlan Weaver
PhD Candidate, Department of History of Consciousness, University of California, Santa Cruz
"Encounters with Dangerous Dogs and Dogs in Danger, or Humans and Non-human Animals in Kind."

Harlan is a soon-to-be graduate of the History of Consciousness Department at UCSC. Harlan's dissertation, Thinking and Feeling with "Trans Affect", explores the role of feeling in both transgender experiences of embodiment  epistemological practices. Harlan's new project comes out of ten years of pit bull advocacy (and love). In it, Harlan explores the ways that species, breed, race, gender, sexuality, class, ability, and nation are mutually shaped by relationships between humans and so-called dangerous dogs, "pit bull-type" dogs in particular.