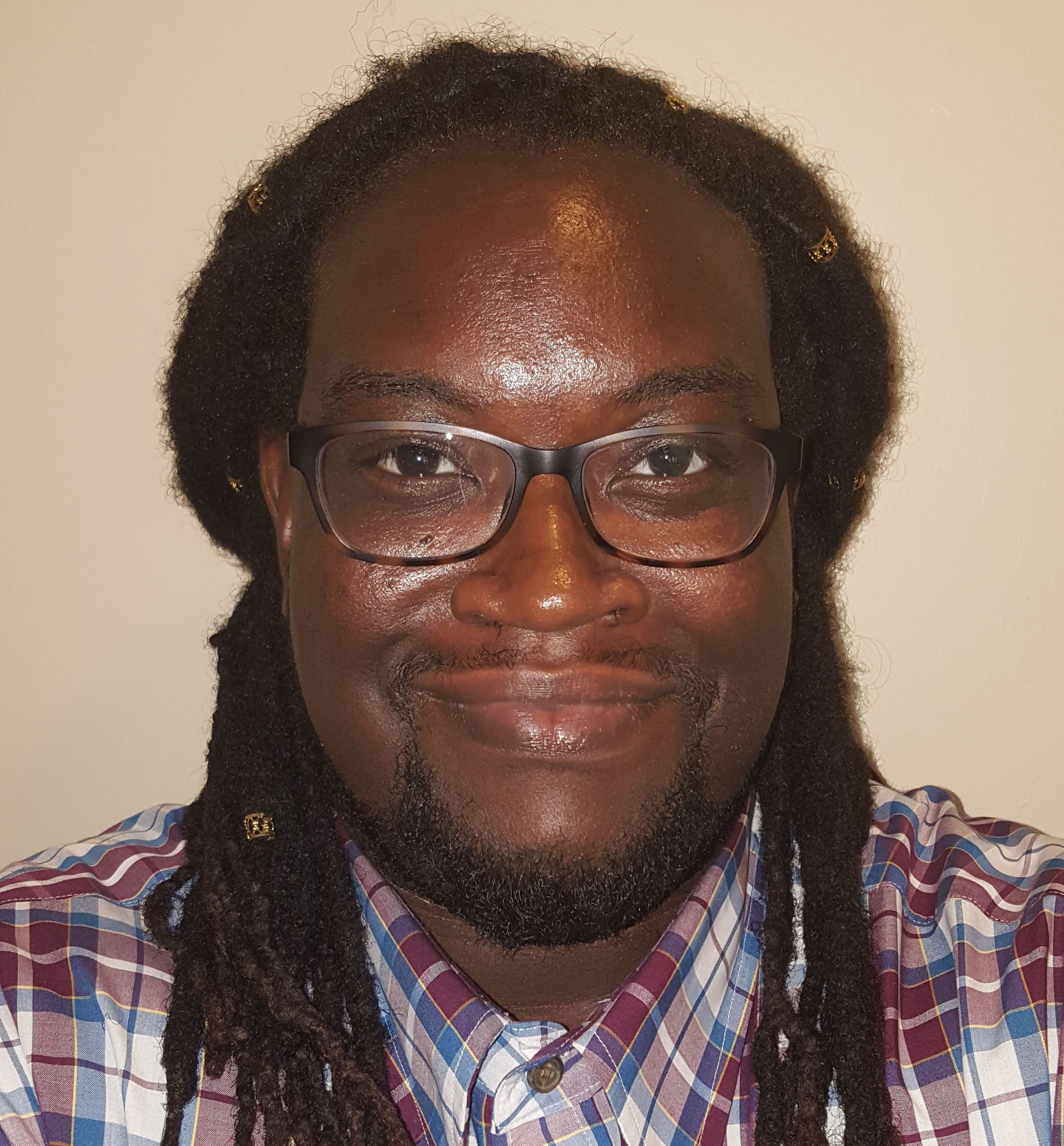 Demetrius Colvin
Director of the Resource Center
As the director of the RC, my role is to maintain a centralized location on campus that recognizes and celebrates diverse and underrepresented identities and create meaningful avenues for both privileged and marginalized individuals and groups to learn together about privilege and intersectionality and actively contribute to equity on campus.   Prior to Wesleyan, I worked at Macalester College, where I was the assistant director of the Lealtad-Suzuki Center for Multicultural Life. I also previously worked as the coordinator of the Multicultural Resource Center at Amherst College. I earned my BA in international studies from Case Western and also my M.Ed. in counseling from the University of Maryland College Park.  If you have an idea or need that you think the Resource Center may be able to address please contact me or one of my staff members!  My email is dcolvin@wesleyan.edu.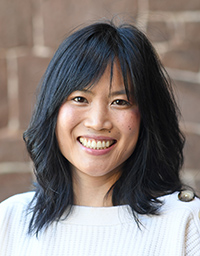 Amy Tang
Faculty Fellow of the Resource Center and Associate Professor of English and American Studies
I am honored to serve as the inaugural Faculty Fellow of the Resource Center. I joined the staff of the Resource Center because I am excited to offer intellectual support to students approaching questions of difference and inequality from a variety of perspectives. I am especially inspired by the student activism that led to the creation of this Center and that continues to push for social justice on campus and beyond. Such activism powerfully recalls me to my own undergraduate efforts to establish an ethnic studies program many decades ago at Harvard, and to the student activism that helped inspire the creation of my current faculty position at Wesleyan.
Right now, I hold office hours at the Center, where I welcome students who want to discuss research projects, coursework, or other academic or creative inquiries that involve questions of race and ethnicity, as well as other matrices of difference. I hope to serve as a liaison between students and faculty, helping them to discover areas of shared interest and concern, and to serve as resources for one another. I hope to make the Resource Center a hub for students and faculty committed to exploring difference and inequality from all sorts of disciplines and standpoints, and am eager to support pedagogy and programming that furthers this mission.  My email is atang@wesleyan.edu.
Social and Political Activism Interns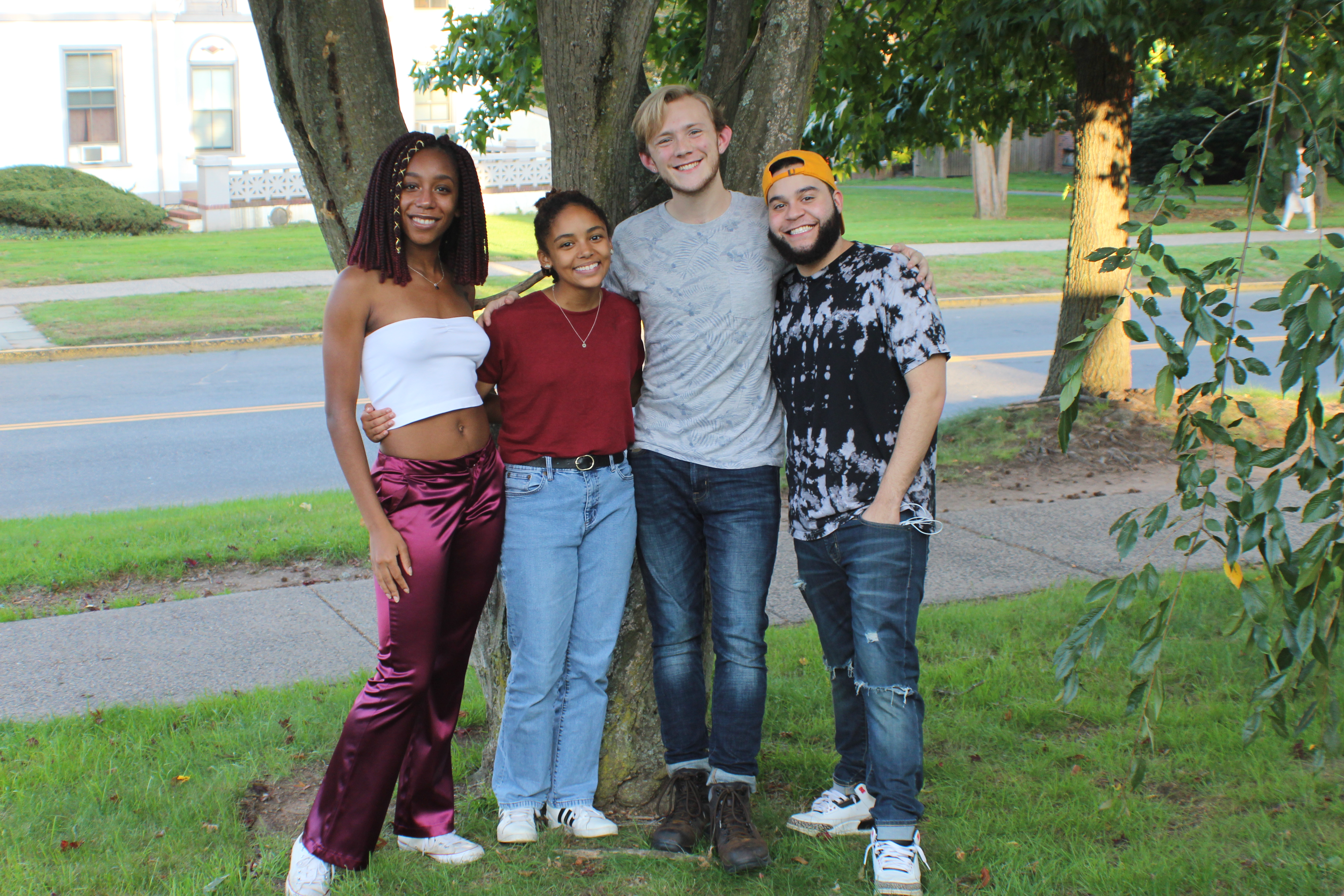 As Social and Political Activism interns, we provide peer assistance, advocacy, and support to Wesleyan's various sociocultural/affinity/social justice student organizations. By collaboratively working with student organizations on broader issues of social justice, intersecting identities and collective struggles, we work to build bridges between different identities and social justice groups. Dwight Greene interns bring together different student leaders of sociocultural/affinity/social justice student organizations in one space to share resources, create collaborative opportunities, and promote dialogue. In addition, we maintain communication between these groups as well as with allies among alumni, faculty, and administration who may be able to support the needs of the groups. Our intern group upholds a student organization directory/database and collaborates with the other Resource Center interns to maintain a shared sociocultural/affinity/social justice program and event calendar. Specific assistance provided to student organizations include event publicity, program planning, fundraising and budget management, and leadership development.
2018-2019 Interns:  Isaac Guzman, Nathan Mullen, Jada Reid, SeArah Smith
Gender and Sexuality Interns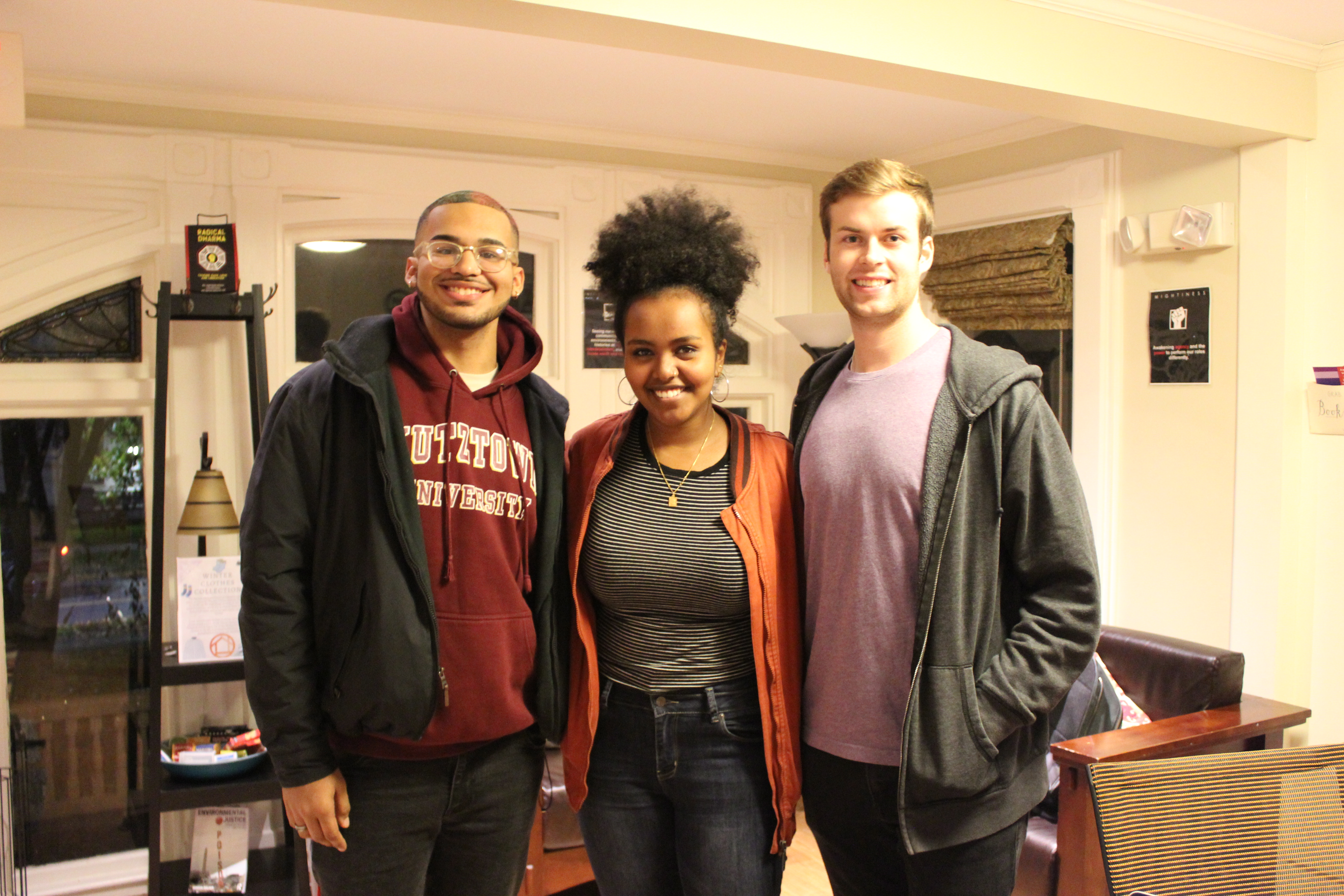 As Gender and Sexuality interns at The Resource Center, we advocate for students who identify as queer, questioning, lesbian, transgender, gay, asexual, intersex, aromantic, bisexual, multisexual, multiromantic, abstinent, gender variant, and/or non-binary. We work alongside the Wesleyan community to promote intersectional feminism, womanism, and to fight for gender rights. Within our position we spread awareness surrounding wellness, diversity, and sexual and reproductive health, as well as sex and body positivity. Gender and Sexuality Interns strive to promote civil, political, and social rights (particularly: assault and violence prevention, accommodations, and accessibility). We invite all students to collaborate with us in our work to spread awareness and uplift marginalized voices.
2018-2019 Interns: Justin Ratkovic, Kisanet Bezabih, Jose Pagan 
Race, Ethnicity and Nationality Interns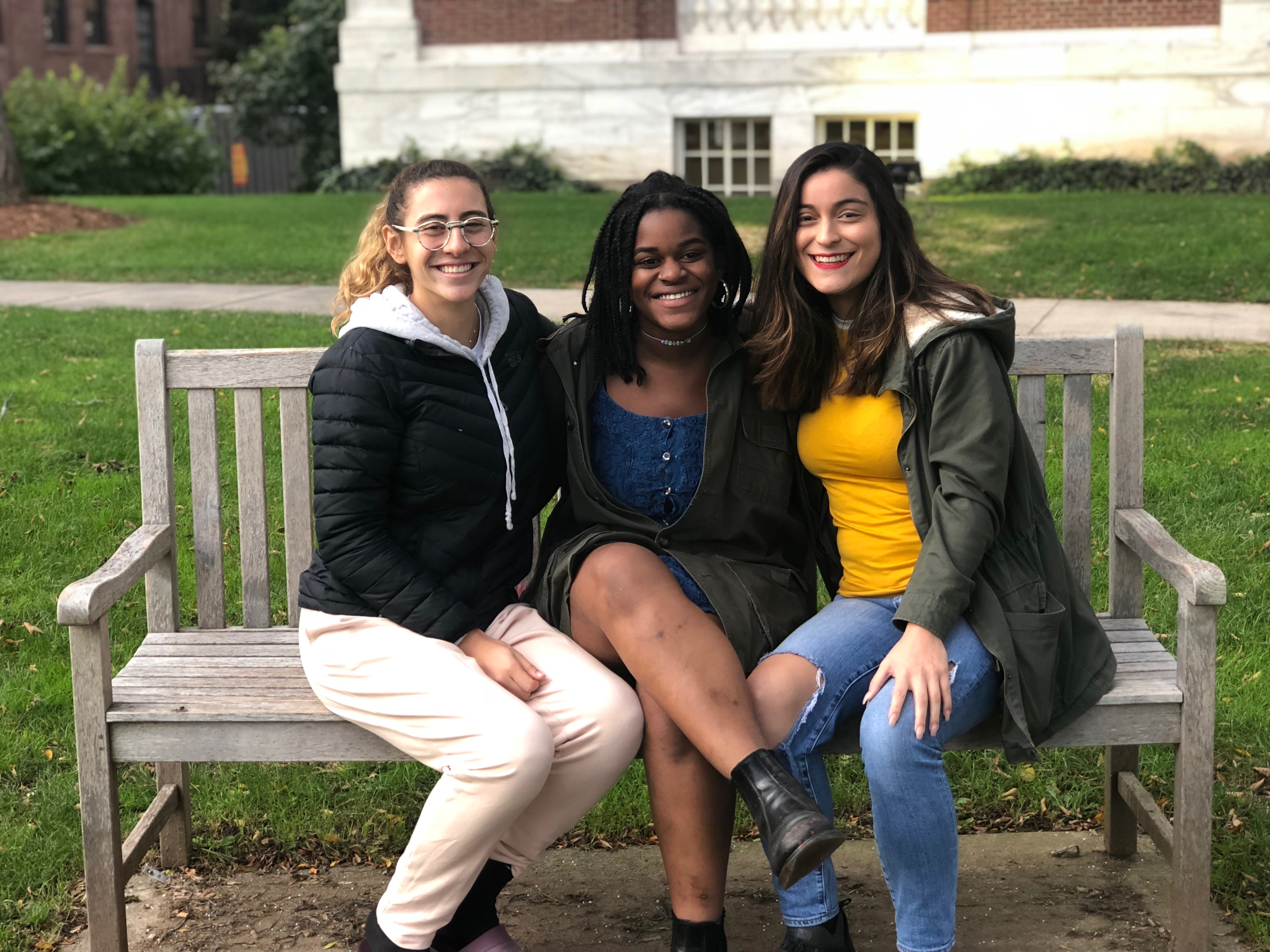 As Race, Ethnicity, and Nationality interns at The Resource Center, our job is to reach out to Wesleyan student groups and provide support in creating and promoting events for students of color and facilitating discussions on race, ethnicity and nationality. As a recently established position, we hold the authority to shape this job as we see relevant to most effectively advocate for change on campus and within institutional structures.
2018-2019 Interns: Ariella Reyes, Lola Makombo, Kimberley Ortega, Romina Beltran 
Socioeconomic Status and Disability Interns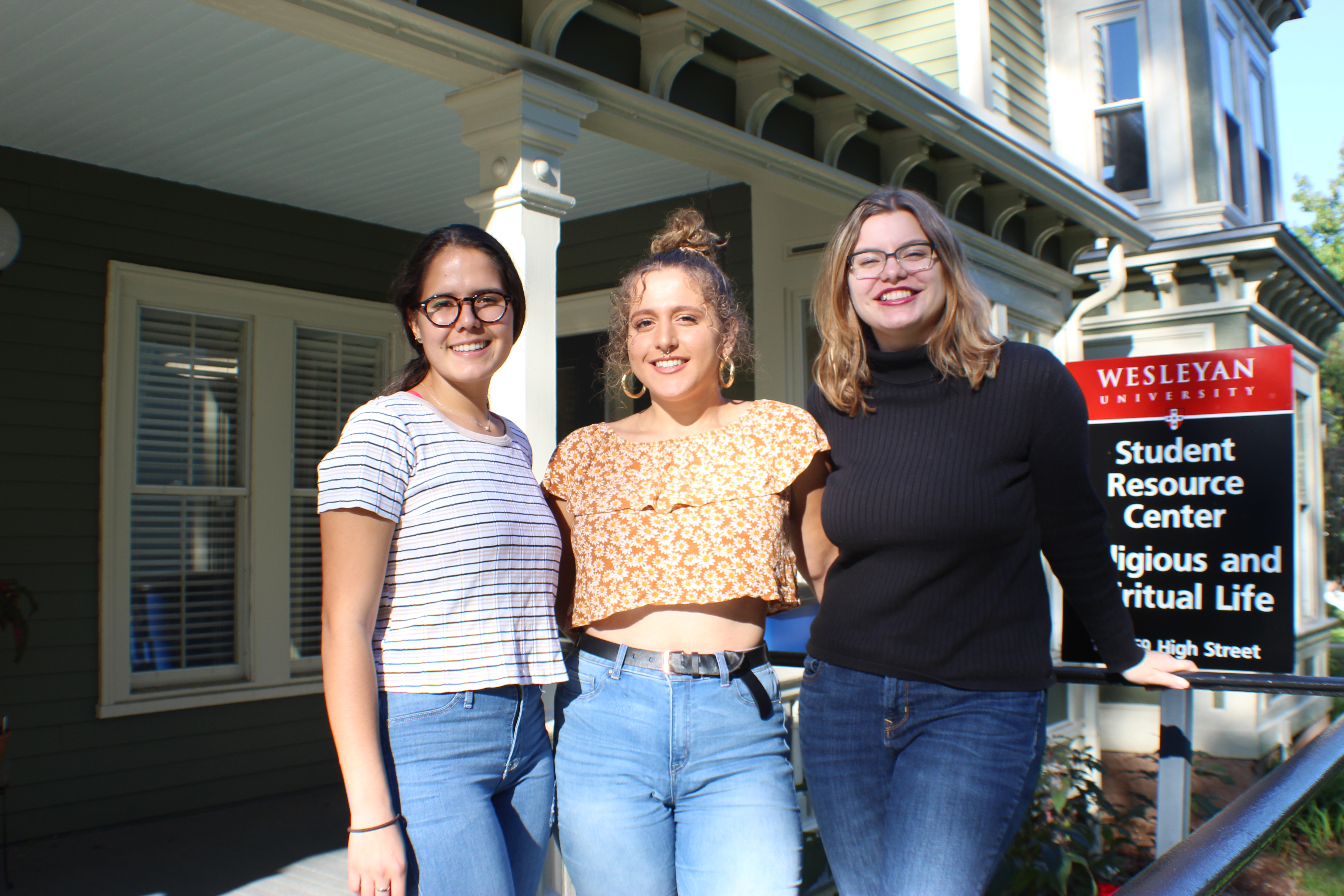 Socioeconomic Status and Disability interns work to coordinate events, offer outlets and opportunities, and facilitate dialogues for students who belong to or advocate for socioeconomic status and disability identities. We seek to form coalition and secure representation for students who are first-generation, students who are low income, and students who experience mental and/or physical disability. Our goal is to promote mental and physical health, wellness, diversity, and awareness on a campus as well as at a community level.
2018-2019 Interns: Yasmeen Alshabasy, Jasmine Jason, Griselda Solis
Spirituality and Sustainability Interns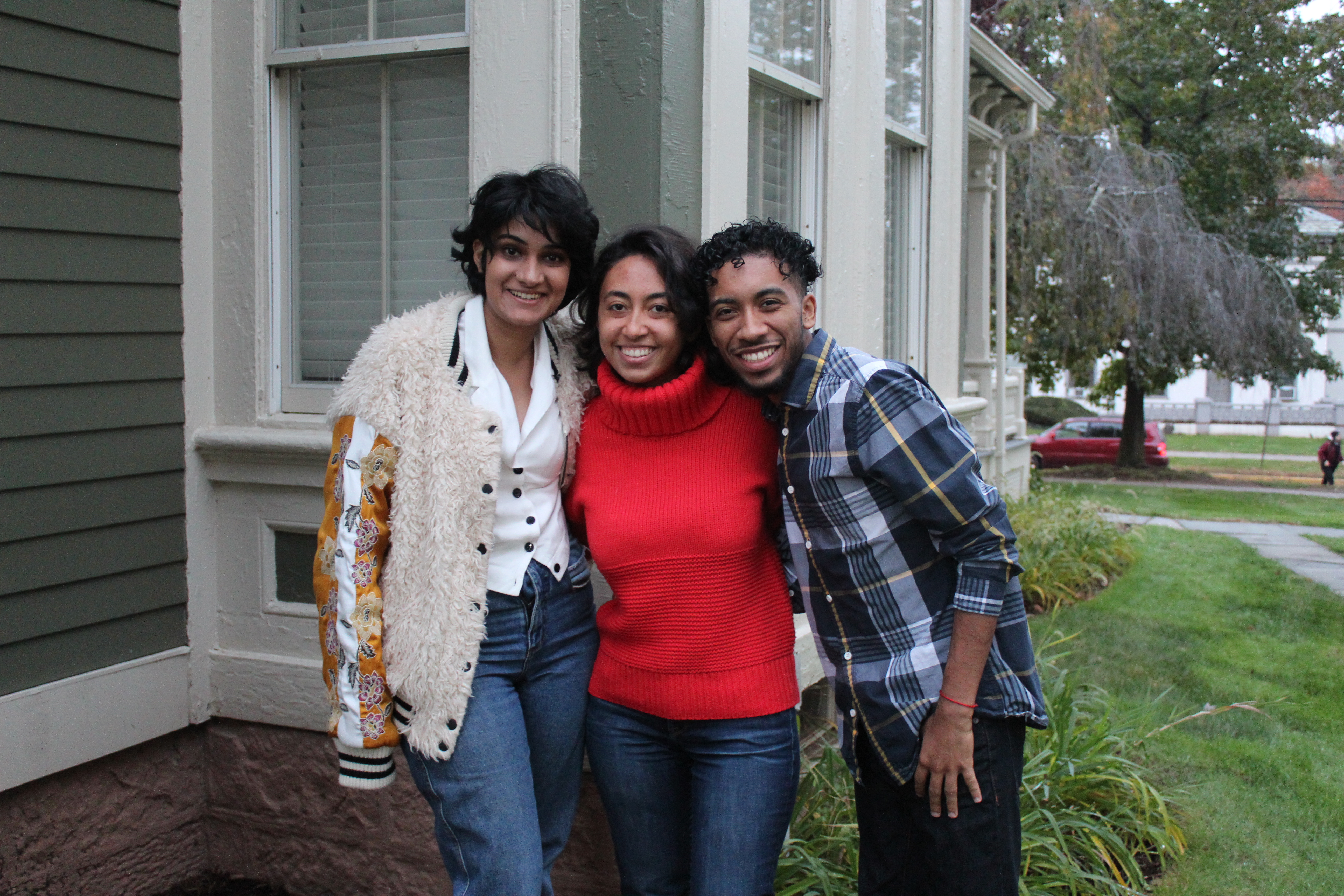 As Spirituality and Sustainability Interns, we aim to foster a more cohesive, collaborative and inclusive community for students involved in spirituality and sustainability on campus. Through conducting meetings, programs, and workshops in collaboration with both student organizations and the administration, we seek to highlight the intersections between environmentalism, spirituality, and social justice. We hope to not only support student organizations through providing materials and personal resources, but also to be a transformative force for sustainable and spiritual innovations on campus.
2018-2019 Interns: Aditi Shenoy, Mya Valentin, Julio Evans, and Vanshika Virmani
Office Assistants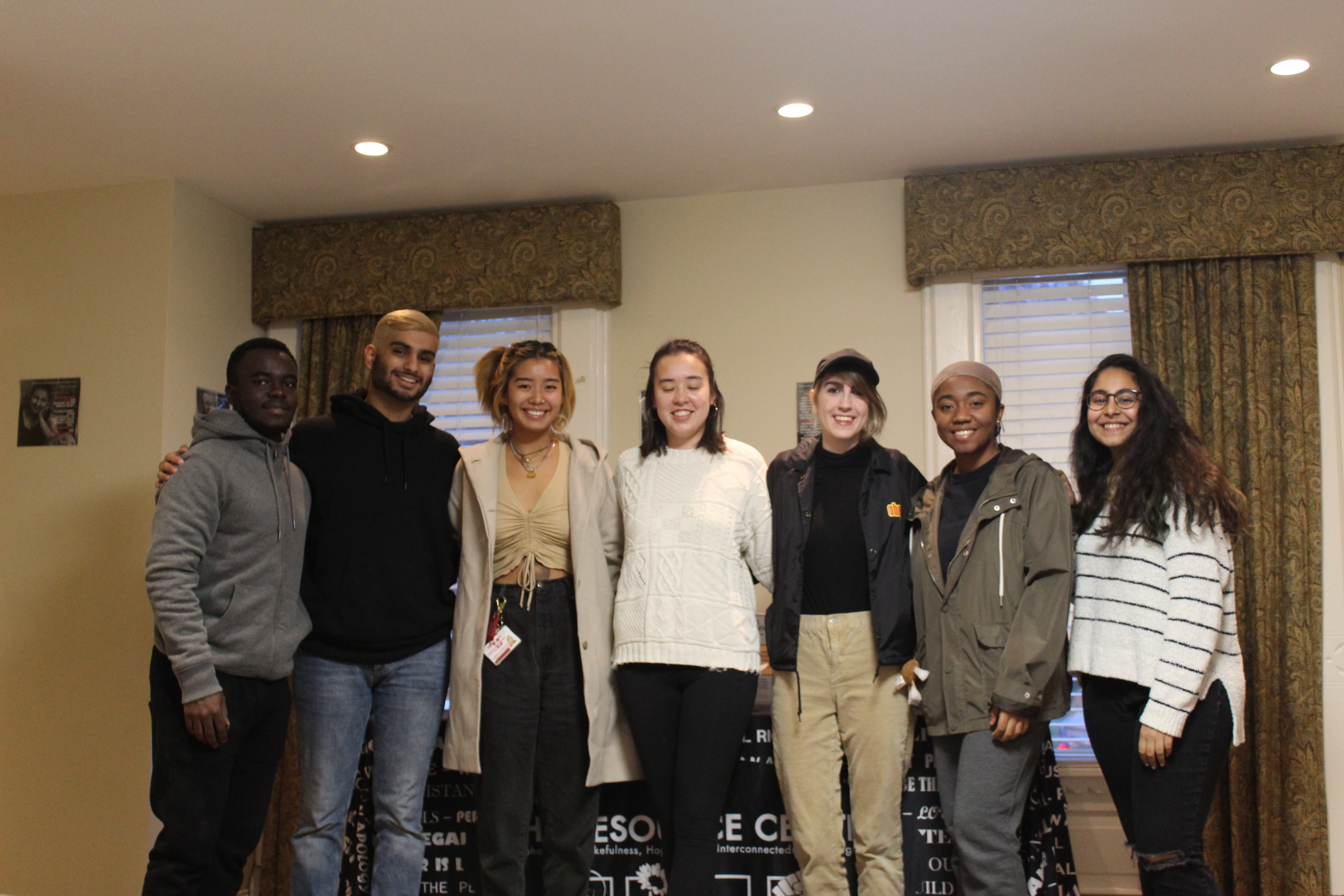 As Office Assistants we staff the Resource Center's office hours and are available to assist Resource Center interns and other students with projects related to the center's mission. We collaborate with other staff members to create events and initiatives supporting students with marginalized identities on campus. Our goal is to create a welcoming environment in the center and be a resource for any visitors! At least one office assistant is always working in the Resource Center during all hours of operation- come find us if you have questions about the center or want to collaborate on a project!
 2018-2019 Office Assistants: Ramsay Burgess, Vanshika Virmani, Eugene Smith, JC Pinales, Grace Lopez, Rebekah Song, Faizan Razak, Allie Tung, Erin Mitchell, Abike Sonubi, Shante Hamilton John, Mahey Gheis, Sydney Ochieng, Frankie Perreira
Office Managers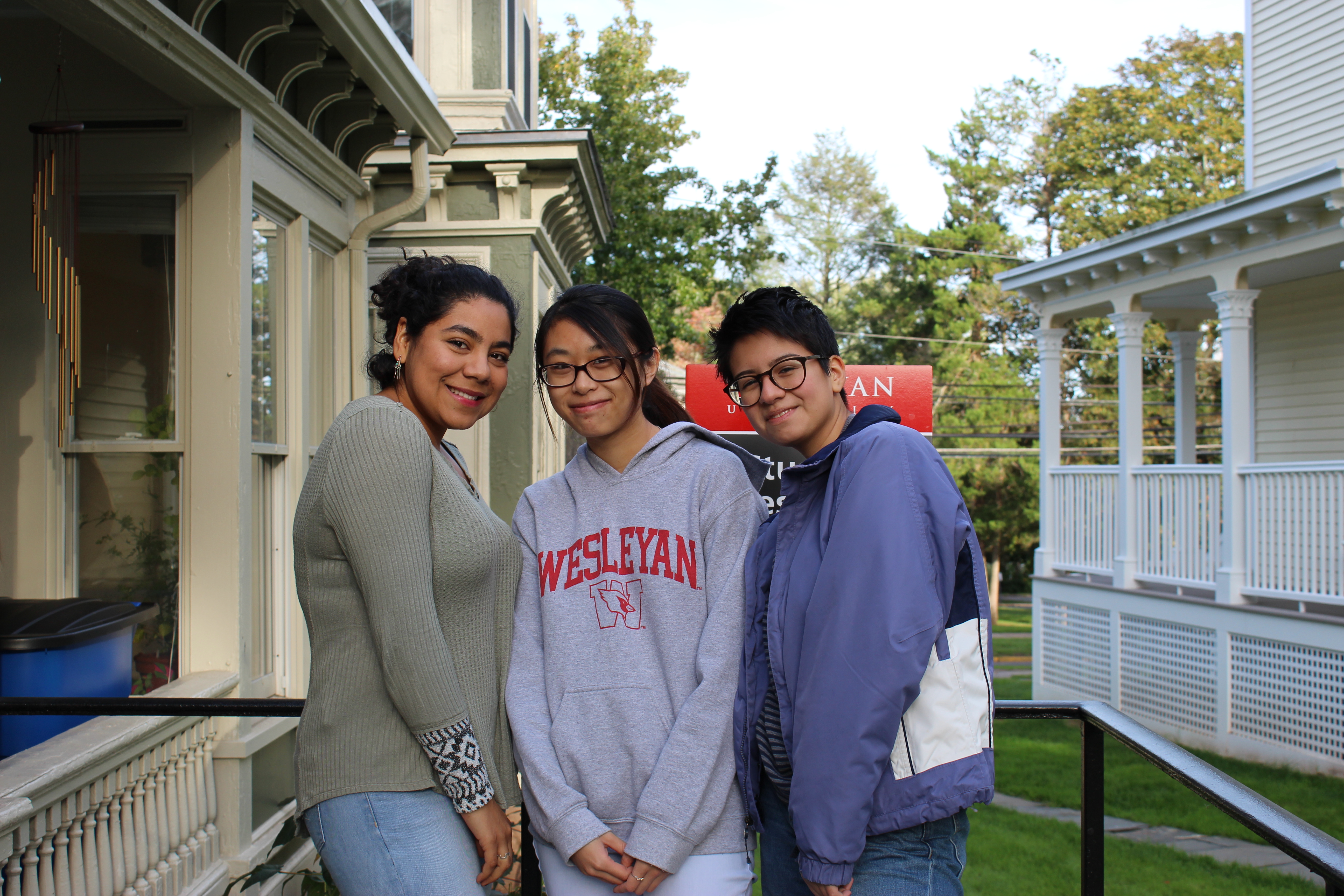 Office Managers are responsible for making sure the Resource Center runs smoothly and is always staffed and stocked.  We run the Resource Center lending library, compostable materials program, clothing swap program, space reservations, and all the inventory needs of the center.
2018-2019 Office Managers: Grace Lopez, Jennifer Luong, Natasha Guandique, Sydney Ochieng, Brianna Mebane
Marketing Assistants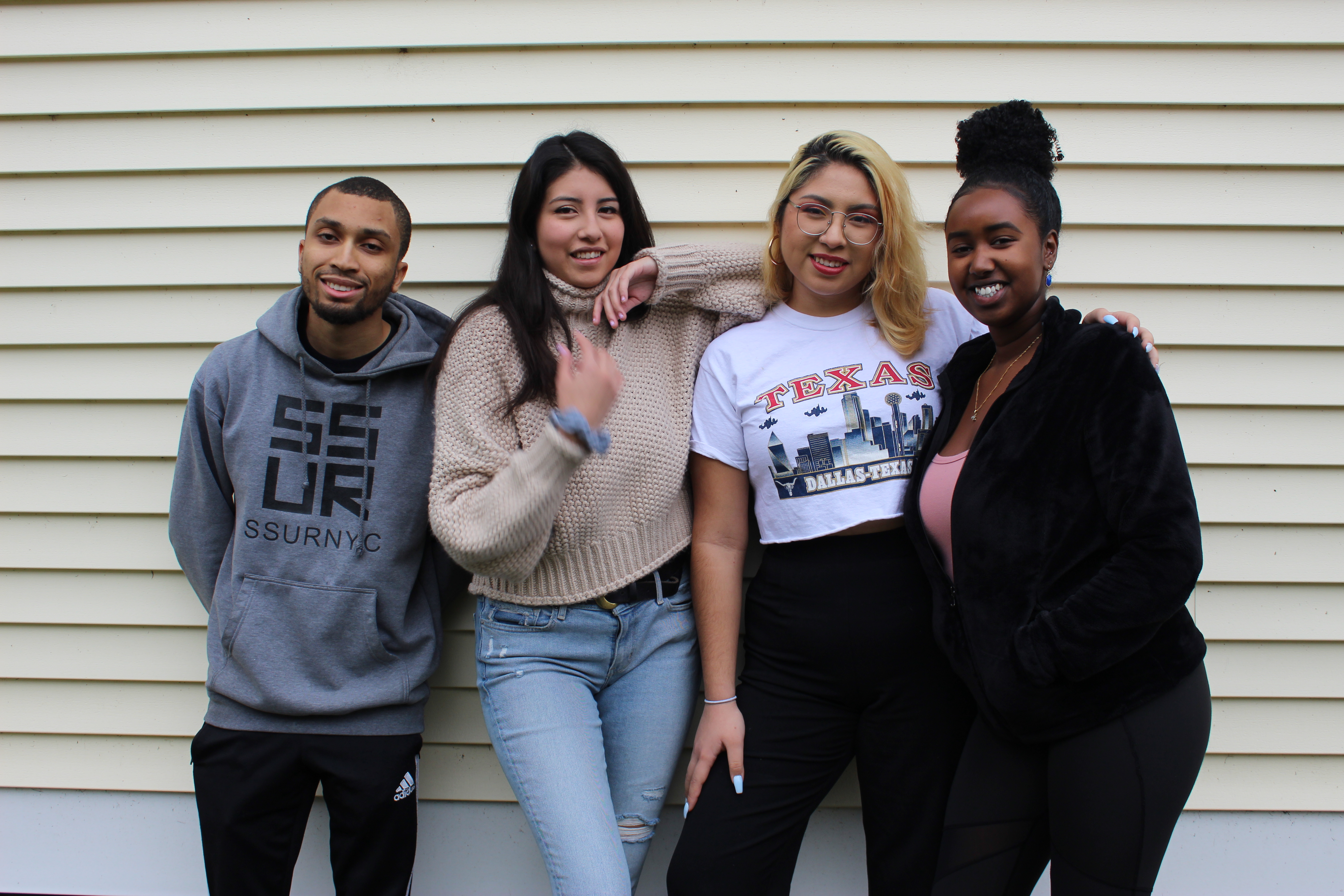 Marketing Assistants are in charge of translating great ideas and initiatives into legible and effective marketing and communication strategies through web, print, and social media.  We create marketing materials for the center and work collaboratively with the Resource Center interns to ensure that all sociocultural/affinity/social justice related programs are properly represented and advertised on campus.
2018-2019 Marketing Assistants: Olivia Najera, Chaltu Rashid, Lena Mitchell, Taj Richards, Alejandra Sanchez
Peer Advocates for Working Students
PAWS exists to support the students employees of Wesleyan University. Our mission blends direct peer-to-peer advocacy, collective empowerment, and community education on our rights and power as student employees.  If you see a use for PAWS we are not currently fulfilling, please get in touch! Currently some of the things PAWS can do include (but are not limited to):
Help you find (new) work on campus
Accompany you to/ and work with you to prepare for meetings with your boss/ supervisor in which you feel you could use our support
Address workplace related issues, like scheduling or task assignments
Resolve payroll issues
Advocate for employees experiencing discrimination or harassment
We are both resources for advice around different workplaces issues and can serve as workplace process advisors, helping you navigate different university grievance systems. If you have questions, please get in touch with us!
2018-2019 Interns:  Emma Rose Borzekowski, Tammy Shine, Dani Jewell-Tyrcha, Isabella Morais, Kaci Reid, Aiti Rai, and Tay-Shaun Lawrence
Please reach out to any of us if you have any questions, concerns or simply want to talk! It makes our day.
(Interns, use this link to check-in for the RC timesheet)