GLS 60th Anniversary
Compilation Honoring Anne Greene
Graduate Liberal Studies at Wesleyan University is observing its 60th year of outstanding post-baccalaureate education. The 60th Anniversary Year will culminate with an elegant reception and evening of readings in honor of Anne Greene. Professor Greene has consistently contributed to the success of Graduate Liberal Studies and its students for over thirty years. Readings at the event will be selected from a publication to be compiled from selected submissions. Ineligible submissions will not be considered, and authors will not be contacted. Please read the guidelines carefully and be sure that you qualify.
Submission Guidelines
Author must have taken a Graduate Liberal Studies course and must be in good standing with the University.
Submissions should be a maximum of 20 pages in length.  Self-contained selections from longer works may be submitted.
Submissions are limited to one per author.
Submissions must be non-fiction, fiction, poetry, or pieces previously submitted as coursework to a GLS writing course.
Author must be in possession of all rights to publication and reproduction of submitted material, and grant publication and reproduction permission to Wesleyan University.
Submissions must be received by 5:00 PM on January 15, 2013.
Submissions must be submitted through the official online submission process. Authors must fill out this form, and then send an email to Sarah-Jane Ripa with their submission included as an attachment.
All submissions should be in 12 point Times New Roman font and double spaced. Submissions must be submitted digitally in .doc or .pdf format.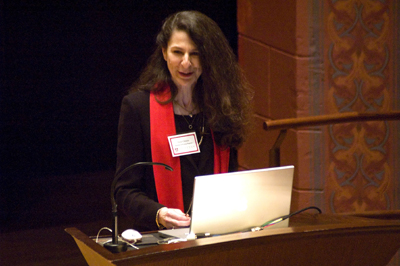 Anticipated Timeline
September 14, 2012: Submissions Module Opens
January 1, 2013: Submissions Module Closes (5:00 PM)
Janaury 30, 2013: Finalists sent to committee for review
February 28, 2013: Selections for reading and publication finalized
March 6, 2013: Participants contacted
March 13, 2013: Publication pieces and readers for reception announced
May 15, 2013: Publication available
May 2013: Reception and readings