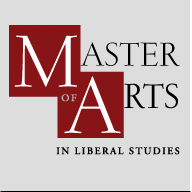 Tuition Payments
GLS students are bound by Wesleyan University's Student Account Agreement as described in the GLS Student Account Agreement and Disclosure Statement.
Payment Options:
Standard Payment:
Students must pay the tuition, registration fee, and any applicable course fees, minus any scholarships, at the time of registration. Students registering online must make an online payment by Visa, MasterCard, or e-check; students submitting a printed registration form must include payment in full with a check, Visa or MasterCard.
Employer pays Tuition:
Students whose employer pays tuition and fees directly to Wesleyan University should contact the Mary Kelly at the GLS office before registering for courses.
Payment with Student Loans:
Students paying tuition and course fees with student loans must pay the $100 non-refundable registration fee upon registration and have completed the loan application process as defined by the University's Office of Financial Aid prior to registering.
Payment Plan:
Graduate Liberal Studies has partnered with Tuition Management Systems (TMS) to offer a 3-month payment plan. Payment in full is still due upon registration, but completed enrollment in the payment plan is considered payment in full for purposes of registration.
TMS will charge a $25 fee each term you sign up to use the payment plan.
Payments to TMS are made through ACH transfer only.
The payment plan for summer 2013 can be found in the 2012-2013 year.
TMS payments for students registering for summer 2013 are due:
| | | | | |
| --- | --- | --- | --- | --- |
|      | Registration date: | 1st payment (1/3) | 2nd payment (1/3) | 3rd payment (1/3) |
| | Before May 20, 2013: | June 1, 2013 | July 1, 2013 | Aug 1, 2013 |
| | May 20, 2013 or later: | Upon registration | July 1, 2013 | Aug 1, 2013 |

For more information, please visit TMS at www.afford.com.  As with any payment plan, please be sure you understand your rights and responsibilities before you commit to the plan.
Tuition Refunds
Credit balances remain on student accounts and are applied to future registrations unless the student requests a refund from the GLS office or the Office of Student Accounts. Please contact Mary Kelly, mgkelly@wesleyan.edu, at GLS office for instructions on obtaining a refund of a credit balance on your student account.