Sound of Korea
This exhibition runs Thursday, January 31, 2019 through Saturday, May 25, 2019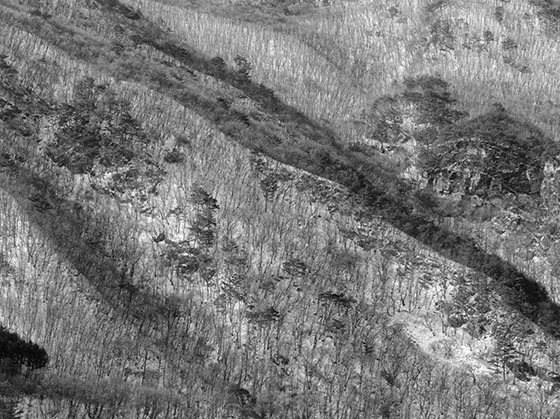 Opening Reception: Thursday, January 31, 2019 at Noon with remarks by curator Phoebe Junghee Shin and artist Young-Il Kim.
Closed March 11 through March 27, 2019.
FREE!
Curated by Phoebe Junghee Shin, Sound of Korea presents five landscape photographs by Young-Il Kim as well as two single-channel videos. His photography became well-known when he did some official photography related to the 2018 Pyeongchang Winter Olympics.
RELATED EVENTS
Film Screening: Masquerade (2012)
Thursday, February 14, 2019 at 8pm
Powell Family Cinema, Center for Film Studies, 301 Washington Terrace, FREE!
Though it places his own life in danger, a look-alike commoner (Lee Byung-Hun) secretly takes the place of a poisoned king to save his country from falling into chaos.
Jin Hi Kim
Thursday, February 21, 2019 at 7pm
College of East Asian Studies Gallery at Mansfield Freeman Center, FREE!
A solo concert by innovative komungo (Korean stringed instrument) virtuoso and Adjunct Assistant Professor of Music Jin Hi Kim.

Film Screening: Along with the Gods—The Two Worlds (2017)
Thursday, February 21, 2019 at 8pm
Goldsmith Family Cinema, FREE!
Three grim reapers escort a man to the afterlife and will decide his fate based on his doings when he was alive. Screening will be followed by a Q&A and talkback with producer Dong-Yeon Won.

Listen to a translation of a conversation between curator Phoebe Junghee Shin and artist Young-Il Kim by Sangwon Kim '20 from the Center for the Arts Radio Hour, featuring tracks from Kayagum Ensemble Sagye's album "Part 2" (starting at 5:20):