Contact Us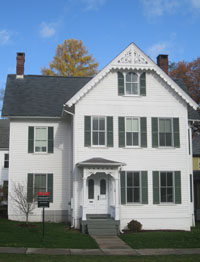 Graduate Liberal Studies at Wesleyan University is the oldest program of its kind. Established in 1953, the program celebrated its 60th anniversary in 2013. Our students, alumni, faculty and staff comprise a vibrant community of learners and educators who are eager to share the Wesleyan experience. GLS at Wesleyan is a founding member of the Association of Graduate Liberal Studies Programs. To find out more information about AGLSP, click here.     

Wesleyan University, located in Middletown, CT, was founded in 1831. Click here for more information about the University and a Visitor's Guide with more information about Middletown.
Graduate Liberal Studies Directory
Jennifer Curran
Director
jcurran@wesleyan.edu     
Phone:  860 685 3338
Mary Kelly
Senior Associate Director for Finance & Administrative Services
mgkelly@wesleyan.edu 
Phone:  860 685

3334
Glenn R. Knight, PMP
Assistant Director, Graduate Liberal Studies
gknight01@wesleyan.edu 
Phone:  860 685 3345
Tina Frazer
Administrative Assistant
qfrazer@wesleyan.edu   
Phone:  860 685 3352
Elizabeth Bobrick
Writing Consultant
masters@wesleyan.edu    
Phone:  860 685 2900
Accessibility Services
Graduate Liberal Studies
74 Wyllys Avenue
Middletown, CT 06459
Regular Office Hours:
Monday-Friday, 8:30am-5:00pm

Office closed December 24 - January 1
email:     masters@wesleyan.edu  
phone:    860 685 2900
fax:         860 685 2901
skype:    WesleyanMasters 
Click here to find other people at Wesleyan in the University Directory.