Contact Us
 Due to the COVID/19 pandemic, Continuing Studies staff is currently working remotely. Please email masters@wesleyan.edu if you need assistance.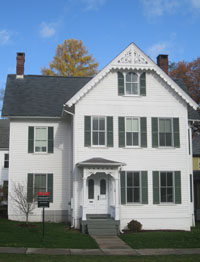 Graduate Liberal Studies at Wesleyan University is the oldest program of its kind. Established in 1953, the program celebrated its 60th anniversary in 2013. Our students, alumni, faculty and staff comprise a vibrant community of learners and educators who are eager to share the Wesleyan experience. GLS at Wesleyan is a founding member of the Association of Graduate Liberal Studies Programs. To find out more information about AGLSP, click here.     

Wesleyan University, located in Middletown, CT, was founded in 1831. Click here for more information about the University and a Visitor's Guide with more information about Middletown.