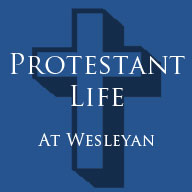 Apostolos
Rest for the soul, light for life.
Apostolos Campus Ministry is a fellowship of diverse students boldly and actively sharing the light of the gospel on campus. Apostolos is dedicated to biblical study and fellowship for students who are spiritually thirsty and longing for the bright light of biblical truth.
Apostolos Bible Study
Day TBD • Location TBD
The Friday Bible Study is open to anyone who is interested in expanding his or her knowledge of the bible. Neither a Christian background nor prior knowledge of the bible is necessary. The bible study consists of praise and worship, scripture reading, and group discussion, followed by a time of fun and good fellowship.
Apostolos PRUNCH! (Prayer + Brunch)
Saturdays 10 AM • Location TBD
Saturday PRUNCH is a time of worship and fellowship through sharing specific scriptures or testimonials. This is a time of encouragement, shared wisdom, and prayer. Anyone in need of prayer or spiritual encouragement is welcome. There is an open invitation to attend brunch together in the dining hall or an area restaurant immediately following prayer.
Apostolos Individual Bible Study
Time and Location TBD
The Individual Bible Study is a one-on-one lecture style bible study offered to anyone who is seeking. Biblical books studied include Genesis, Exodus, Romans, and other New Testament books and epistles. The purpose is to assist students in developing a good and solid foundation in the Word of God. Please contact Mei Chai Zhang at mzheng@wesleyan.edu for more information.
GoogleDoc Daily Bible Reading
Daily
This is a welcoming and secure way to learn the Bible anytime and anywhere! The GoogleDoc Daily Bible Reading consists of instructions on daily Bible-reading, with reflections, comments and questions written anonymously by students actively participating in Apostolos. To be included in the Apostolos email listserv or for additional information, contact Joseph Yang at syang@wesleyan.edu