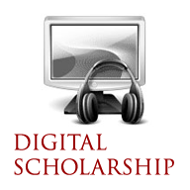 Tools for Organizing Personal Collections
If your collection is small, careful naming of files and folders may be all you need to stay organized. As your collection grows, you may find that adding metadata makes it easier to find the items you want. Tools designef for managing collections provide some means of addding metadata to items. There are common tools, and it is likely you are already using one. More recent cloud-based solutions have the added benefit of backing up your collection data. Listed below are some we like.
Images
Shared Shelf/Artstor (Wesleyan subscribes) Best for institutional collections.

Share collections with students or colleagues at Wesleyan and other institutions that subscribe to Artstor
create custom metadata templates for each project
download image groups to PowerPoint or free Offline Image Viewer (OIV) presentation tool

iPhoto (Mac/Win, free)

Import into Events; organize by topic in Albums
web sharing
EXIF data, keywords, geolocation

Picasa (Mac/Win, free)

Import into Albums; organize by topic in Folders
web sharing
EXIF data, keywords, geolocation

Flickr (web-based, 1 Tb free storage)
Video
iTunes (Mac/Win, free)
Shared Shelf/Artstor (best for short clips)
YouTube
Adobe Bridge (centralized access for all media assets)
Audio
iTunes (Mac/Win, free) - Use song 'Info' tab to add/edit metadata
Spotify (free web-based) - Import iTunes playlists to combine personal and Spotify library; generate embed codes for songs
Soundcloud - O

nline platform for storage and sharing of originally-created sounds
Ebooks and digital publications
You may find it useful to manage digital texts with software designed for ebook libraries. While there are many free applications, our current favorite is Calibre.
Calibre (Mac/Win free) - Calibre is software desigined for organizing and managing ebook collections. In addition cataloging and organizing your library, Calibre supports converstion to and from an extensive variety of e-books formats. Calibre connects to all the major ebook reading devices, smarthphones, tablets, etc. You can connect to Apple devices (via iTunes), using the Connect to iTunes function. http://calibre-ebook.com/download
Adobe Digital Additions (Mac/Win free) Adobe's e-book manager; transfer to many common readers. http://www.adobe.com/products/digital-editions/download.html
Citations and text files
EndNote - Software which needs to be installed onto your personal computer.  Probably the most sophisticated of the citation managers, with the most comprehensive array of citation output styles.  Because it exists on your own computer and not in the Cloud, there is no limit to the number or citations, so it is ideal for very large research projects.  Records can be linked to PDFs and other types of documents saved on your hard drive.
See Olin Library's guide to using EndNote: http://libguides.wesleyan.edu/content.php?pid=488261
Wesleyan students and faculty can obtain a free copy of EndNote from ITS on WesFiles. Navigate to the "Software" folder, then to MacSoft/All or PCSoft/All and look for the EndNote folder.
Zotero - A free web-based citation manager, Zotero functions as a Firefox extension to help manage documents found online through the browser.  It is the easiest method to gather citation records for PDF and non-PDF content, with its single-click capture method.  Zotero works with a huge number of databases, catalogs, and websites, and can retrieve PDF metadata (that is, citation information) just by dragging a PDF file into Zotero.  It also stores PDFs, files, images, links, and whole web pages for easy retrieval. Note: although Zotero is web-based, it is bound to the installation of Firefox on your computer.  In order to use Zotero on multiple computers, one must either sync their Zotero database between computers, or install a portable version of Firefox on a USB drive to allow for traveling with your Zotero library.  Also note: Zotero has relatively fewer citation output formats compared to EndNote, and has limits on synced storage (although offers unlimited local storage).
Mendeley - also a free online service, Mendeley works primarily with PDF files, allowing you to index and organize your PDF documents.  It also offers more social networking tools for collaboration with other researchers, via shared and public collections.  Mendeley allows you to sync PDFs to your web account for access to them anywhere you are online, allows you to annotate PDFs, and offers search capabilities within the text of all of your PDFs.  You can create reference lists and bilbiographies in Word (Windows only) or OpenOffice (all platforms).
For some useful charts comparing features of each of these three tools, see: