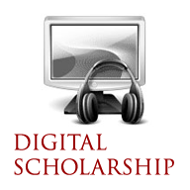 Production
Copyediting
Communications and Wesleyan University Press can recommend freelance editors for all levels of editing for scholarly publications, ranging from light reviews of spelling, grammatical accuracy, consistency, and flow, to developmental work that reshapes whole manuscripts into more publishable products. We work with a range of reputable freelance individuals and companies to provide editing services at a reasonable cost.

Design
Communications and Wesleyan University Press typeset and design publications in-house as well as working with a range of vendors to handle file conversions, XML typesetting, and e-book development. Our products range from brochures and magazines to ebooks including features such as full reference linking to highly-designed, full-color books, many hundreds of pages in length. Please contact Anne Marcotty (x3707) to discuss your needs.
Printing 
Communications and Cardinal Printing and Wesleyan University Press all offer printing services. For classroom and related needs, including help with course packs please contract Cardinal Printing (x2132).  For printing help relate to events, please contact Communications. For other types of printing help and advice, please contact Wesleyan University Press. The Press has long-term relationships with a range of printers who use both digital and offset technologies to deliver handsome products at a reasonable price. Digital printing enables us to print individual publications to order (Print-on-Demand) and also create local editions for overseas markets through printing plants in the UK and Australia. All our publications now appear simultaneously in print and e-book formats, with books available for Kindle, Nook, and iPad, as well as other e-book devices.