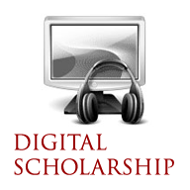 Organizing Your Own Collections
Metadata Guidelines for Digital Collections at Wesleyan

Introduction
 The use of metadata in describing digital files is crucial to their long-term usefulness and preservation.  Good metadata (i.e., descriptive fields that are thoughtfully and consistently applied) increase current and future usefulness of digital files by:
Improving description of items
Improving reliable searching and retrieval of items within a collection
Enabling compatibility with other collections (allowing cross-database searching)
Making maintenance and potential migration of data easier over time
 When planning a collection of digital objects, be sure to consider the scope of the project, the intended use(s) of the digital objects, and the intended audience(s) (both current and future) for the collection, before deciding on a metadata structure.  The library suggests a minimum list of categories of information (fields) that you should use to describe the content of your resources and the nature of the digital files themselves.  The guidelines that follow outline the types of descriptive information that we recommend you collect and give you some basics for structuring that data.  We suggest that you contact Sally Grucan (x3845, sgrucan@wesleyan.edu) or Rebecca McCallum (x3839, rmccallum@wesleyan.edu) in the library's Cataloging Department for assistance in setting up a metadata structure for your project.
 There is important descriptive information to be gathered both about the intellectual content of the resource and about the digital object.  These elements are outlined below.  Some fields are required, some strongly recommended, and others are optional.  In many cases, the names for the fields are given in their most generic form, and you may want to make them more specific to match the context of your collection.
 In addition to defining which fields to use in describing your digital objects, you will also want to create input guidelines for most fields in order to ensure that data is entered consistently, which aids in retrieval and proper indexing. 
 Describing the Intellectual Content
 Mandatory elements:                                            Examples
Title

Formal name given to the work or content, or a brief descriptive phrase for untitled content. 

Olin Library in the snow

Dhandhanggula

Letter from John Cage to the Village Voice

Interview of Eubie Blake by Bill Barron

Date (of the original)

Date or date range when the original content was created or published.

1972

2000-04-28

2007?

2002-2004

Creator (if there is one)

The person or group primarily responsible for creating the work or content.

Blake, Eubie

Cage, John

Wesleyan University Department of Art History

Type (of the original)

The general category of the nature of the content being described (image, audio, text, etc.)

Still image

Audio

Text

Moving image
Recommended element:                                            Examples
Description

Descriptive text, notes, remarks, or comments about the content.

Front view of Olin Library, Wesleyan University, after a January snowstorm.

Concert of Gamelan and other music in Crowell Concert Hall, Wesleyan University, April 28, 2000.

Letter from John Cage to the Village Voice,  January 1966, regarding an article Cage had read.

Interview of Eubie Blake by Bill Barron, February 1972, in Eubie Blake's home.
Optional elements:                                                  Examples
Subject / Keywords

Keywords or phrases that describe the topic of the content. 

Libraries

Gamelan music

Jazz musicians

Blake, Eubie

Language

Language of the content

English

Javanese

Spanish

Contributor(s)

A person or group who contributed to the content

Bacon, Henry, architect

Wesleyan Gamelan Ensemble

Barron, Bill, interviewer

Format (of the original)

The physical nature or medium of the object (photograph, letter, cassette recording, etc.).  Can also include dimensions or extent of the original.

Photograph

    4 x 6 inches

Cassette tape

    57 minutes

Letter

    3 pages

Relationships

Used to relate two metadata records together (items in a set, issues of a newspaper, etc.)

IsPartOf Vertical Files, Special Collections & Archives

IsPartOf the Wesleyan Millennium Orchestra Collection

References Village Voice

Date coverage

The date or date range represented in the content, i.e., the temporal subject.

2009

1789-1862

1940s

Place coverage

The geographical location(s) represented by the content, i.e., the geographic subject.

Middletown, Connecticut

Java, Indonesia

New England
Describing the Digital Resource
Mandatory elements:                                                                  Examples
Identifier

A name or code for each digital file that is unique within your project.

arvf_08_252_03

http://wesscholar.wesleyan.edu/maw_mil/3

wm5763923

Date (of the digital)

The date the digital file was created or was entered into the database.

2012

2011

2008

Rights

Information about copyright and related intellectual property rights.

"The image can be used in classrooms and other educational institutions free of charge under the fair use doctrine. All other uses are governed by copyright laws and have certain restrictions. Permission for use is required from the copyright owner. Please contact Special Collections & Archives, Wesleyan University, for more information."

"Copyright is owned by Wesleyan University, World Music Archives, and is available for use by the public.  Preferred citation is Harijito, I.M., "Dhandhanggula." The Wesleyan Millennium Orchestra (2000). http://
wesscholar.wesleyan.edu/maw_mil/3."
Optional elements:                                             Examples
Publisher (of the digital)

The entity responsible for making the digital file available.

Wesleyan University, Office of Communications

Wesleyan University, World Music Archives

Wesleyan University, Special Collections & Archives

Format (of the digital)

The kind of digital file (pdf, jpg, tiff, etc.).

jpg

wav

pdf