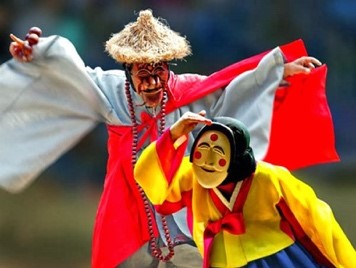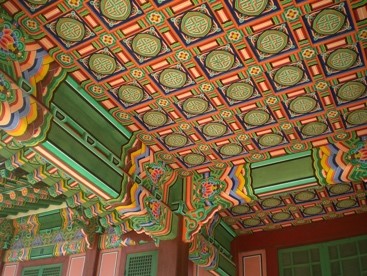 KOREAN LANGUAGE PROGRAM
WELCOME   
First introduced as a part of the Less Commonly Taught Languages program at Wesleyan University in 1997, the Korean Language Program has grown to become one of the three main language programs, along with Chinese and Japanese, at the College of East Asian Studies.  Our Korean language program offers first- year through third- year Korean language courses.  

The curriculum and instruction of the Korean language program at Wesleyan University aligns with the American Council of Teaching Foreign Languages (ACTFL) guidelines and principles.  Our program offers courses which aim to develop not only the learners' language proficiency, but intercultural proficiency as well.     
FACULTY
LANGUAGE PLACEMENT EXAM

COURSES 
Please check WESMAPS for current class offerings.  The CEAS Major and Minor webpage provides infomation on fulfilling the major and minor requirements.    
LANGUAGE STUDY OPPORTUNITIES 
SUMMER LANGUAGE STUDY PROGRAMS IN KOREA:

STUDY ABROAD 
ACTIVITIES
Language Tables – All levels of Korean language learners are welcome. Bring your own lunch and enjoy lively conversation in Korean with native speakers!  We meet every Thursday at 12:00 pm in Boger Hall 111.  Please contact  Professor Hyejoo Back (hback@wesleyan.edu) for more information.
Conversation Partners – Students who are enrolled in Intermediate and Advanced Korean classes can join the Korean Conversation Partner Program. Each student is paired with a native Korean speaker selected from the Wesleyan community in order to practice Korean and enhance their understanding of the Korean culture.
Language Lunch Lecture Series – CEAS sponsors regular lunchtime lecture/discussions in Korean once a semester. Both learners and native speakers -- students, faculty, and staff -- are welcome to enjoy these informal events.

Korean Movie Screenings – There is a Korean movie screening at the CEAS Center each semester. Students, faculty, and staff are welcome to enjoy the screening. Korean snacks are provided.
STUDENT PROJECTS
    https://youtu.be/t_7i8835_vY
    https://www.youtube.com/watch?v=I7OE0WZvkgw
ONLINE RESOURCES


   On-line Korean Learning Sites:
            서강대학교 온라인 한국어 강좌
            Sogang Korean Program
            http://klec.sogang.ac.kr/
            서울대학교 온라인 한국어 강좌
            Seoul National University on-line Korean Program
            https://lei.snu.ac.kr/mobile/kr/klec/click-korean/index.jsp


    2.     Korean Dictionaries:
            Naver Dictionary
            https://endic.naver.com/?sLn=en
            국립 국어원 한국어-영어 학습사전
            National Institute of Korean Language's Korean-English Learner's Dictionary
            https://krdict.korean.go.kr/eng/
   

Korea Tourism:
            Korea Tourism Organization
            http://kto.visitkorea.or.kr/eng.kto