Please visit our Faculty and Student calendars to find appropriate events across the sciences.
This Week's Lecture: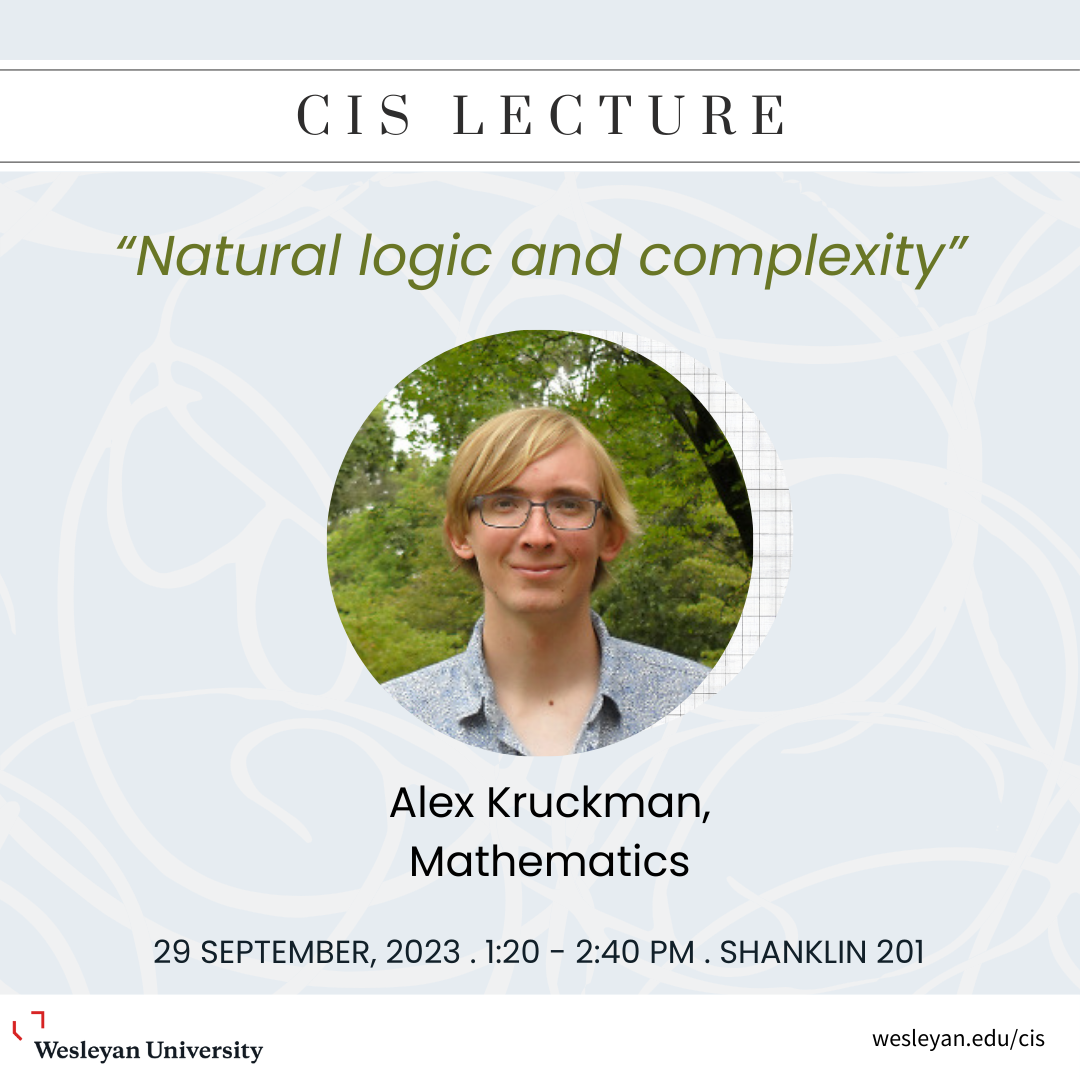 CIS Lecture: Alex Kruckman, Mathematics
Friday, September 29, 1:20-2:40pm, 201 Shanklin Labs
Natural logic and complexity
Abstract: Since the work of Church, Gödel, Turing, and others in the first half of the 20thcentury, it has been known that many problems in mathematics are undecidable. For example, it is known to be impossible to write a computer program that can correctly answer any mathematical question about arithmetic on the natural numbers. However, most everyday (non-mathematical) reasoning has a very simple logical structure that often can be carried out by computers. In this talk, I will outline some recent work on systems of "natural logic" (so called because they are inspired by features of reasoning in natural language) and the computational complexity of decision problems in these systems. This is joint work with Larry Moss at Indiana University.
Upcoming Events:  
Presented by Wesleyan's SACNAS chapter, a panel on the Graduate School Application process, Summer Research on and off campus, and the McNair program. September 28, 12:30pm-2:30pm, in Hall-Atwater 84 with student, faculty, and staff speakers. Pizza and refreshments will be provided!