150 Years of Photography: Highlights from the DAC Collection
Tuesday March 28, 2000 - Sunday May 28, 2000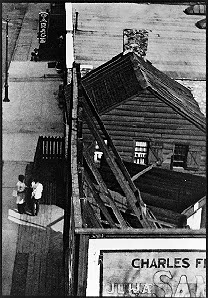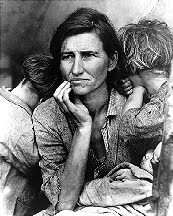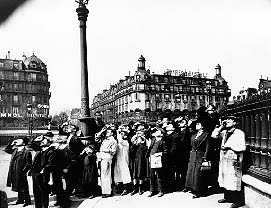 This exhibition presented 100 photographs from the DAC Collection. It offered a wide range of works by more than 60 photographers.
Among the artists represented were Matthew Brady, Henry Fox Talbot, Julia Margaret Cameron, Peter Henry Emerson, Nadar, Eadweard Muybridge, Carleton Watkins, Timothy O'Sullivan, Gertrude Käsebier, Eugène Atget, Alfred Stieglitz, Berenice Abbott, Man Ray, Walker Evans, Barbara Morgan, André Kértesz, Robert Sheehan, Ansel Adams, Diane Arbus, Jerry Uelsmann, Cindy Sherman, John Pfahl, Mary Ellen Mark, Philip Trager, Laurie Simmons, Sherrie Levine, and many more.
Andrew Szegedy-Maszak, professor of Classical Studies, gave a gallery talk at 12:15 p.m. on Wednesday 12 April 2000.
Photograph captions
Walker Evans, Saratoga Springs, New York, gelatin silver print, 1931
Paul Strand, Photograph--New York, photogravure, ca. 1917
Eugène Atget, Eclipse, gelatin silver print, 1911
Dorothea Lange, Migrant Mother, Nipomo, CA, gelatin silver print, 1936 (printed by Arthur Rothstein, 1976)
All copy photograph credits: Phil