Unexpected Dimensions: Works from the Lewitt Collection
Wednesday September 3, 2003 - Thursday October 9, 2003
Artist Sol LeWitt, his wife, and their family have acquired more than 3,000 contemporary works of art through gift, purchase, and trades with other artists since the 1960s. Unexpected Dimensions highlighted works in two and three dimensions by seven artists: William Anastasi, Arlan Huang, Sol LeWitt, Tom Marioni, Maurizio Nannucci, Nicholas Pearson, and Ruth Vollmer. These objects--some of which had never before been exhibited--demonstrate how powerfully conceptual artists transformed traditional approaches to art over the past fifty years.
Renowned for his groundbreaking minimalist and conceptual works, LeWitt (b. 1928) began making serial and modular pieces in 1965 based on systems he works out in advance. After he has composed a system, the structures or drawings can be executed by the artist himself or by an assistant. On view in this exhibition were a series of working drawings and two wooden maquettes for his Concrete Block Structure. LeWitt says the basic geometric forms that define his works are made "deliberately uninteresting" so they "may more easily become an intrinsic part of the entire work."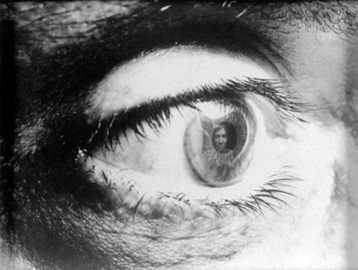 William Anastasi, Maintenance III, 1967, platinum print (detail); courtesy of the LeWitt Collection
Along with LeWitt, William Anastasi (b. 1933) is one of the founders of conceptual art, which questions traditional readings of the object in terms of style or medium. Creating a new set of values by which to judge art, the conceptual artist asks viewers to question exactly what art is. Anastasi's work often emphasizes his thoughts on the act of "not seeing" and chance; the artist frequently blindfolds himself and limits the production time of his works.
In 1973 Italian artist Maurizio Nannucci (b. 1939) created a "word-space" with his star/walking writing. The exhibition included the series of 92 photographs which document an extended walk Nannucci took through the city of Florence, doing so in a way that spelled out the word "star." Tom Marioni (b. 1937), the founder and curator of the former San Francisco Museum of Conceptual Art, was represented by several prints which reference his debt to early 20th-century artist Marcel Duchamp, who introduced found objects and chance into art making. Two younger artists, Arlan Huang (b. 1948) and Nicholas Pearson (b. 1953), were represented by sculptures, paintings, and drawings.
Ruth Vollmer (1903-1982) was best known as a collector and ardent supporter of such younger artists as LeWitt, Eva Hesse, and Ad Reinhardt.

Ruth Vollmer, Pseudosphere, laminated and turned wood; courtesy of the LeWitt Collection
Works such as her laminated and turned wood Pseudosphere show a sensitive dialogue with materials and an organic approach to sculpture. Evoking a concept invented by the mathematician Bernhard Riemann, this sculpture is a rounded concave parabolic curve that widens and meets at its horizontal axis, tapering off to suggest infinite extension. LeWitt suggests the complicated place Vollmer's works hold in art: "These pieces are not sculpture; they are ideas made into solid form. The ideas are illustrations of geometric formulae; they are found ideas, not invented, and not changed. The pieces are not about mathematics; they are about art."
A gallery talk by Janet Passehl (Curator, Lewitt Collection) took place on Friday 5 September at 5:15 p.m., and artist William Anastasi spoke on Wednesday 1 October at 5:00 p.m. Both events were free of charge and open to the public.