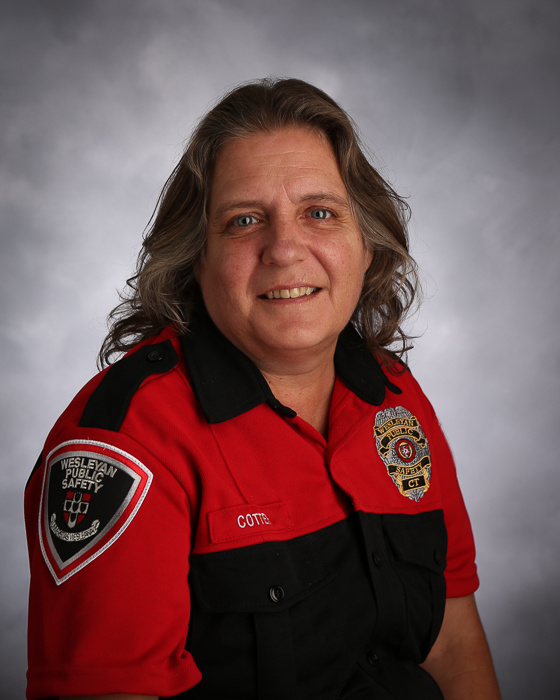 Rank/Position: Dispatch
Hometown: Middletown, CT
Experience: Michele Cotter gained experience patrolling Connecticut Yankee Nuclear power plant for 5 years before going on to spend 8 years and counting with Wesleyan.
Why Wes?: Cotter knew Wesleyan was local, and while she did not know much about it, she wanted to give something new a try.
Best part of the job: Cotter enjoys meeting new people while on dispatch. She sees herself as here to improve understanding of what is going on throughout our campus.
Genres: Favorite movie: The Boy in the Striped Pajamas. Favorite music: Rock'n'Roll
Favorite restaurant: Adams Mill (Manchester)