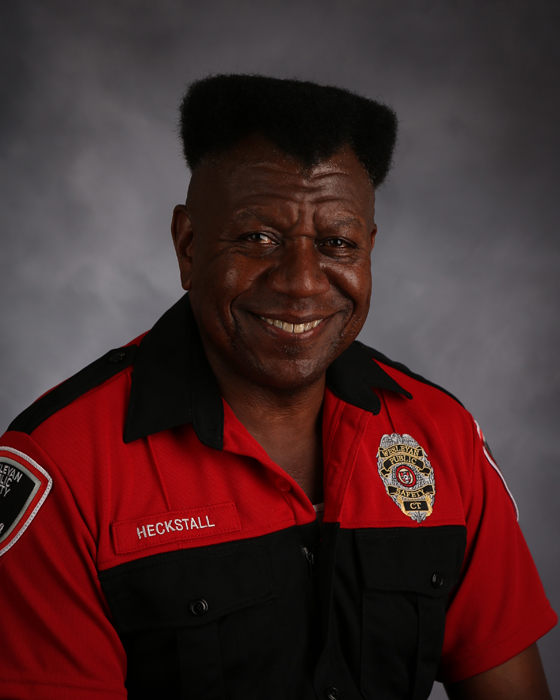 Rank/Position: Public Safety Officer
Hometown: Middletown, CT
Experience: William Heckstall did a variety of things before his starting year in 1982 at Wesleyan University, such as delivering airplane parts and being a substitute teacher in Middletown.
Why Wes?: Heckstall had heard about Wesleyan University's reputation, and once he arrived, he didn't want to leave. He enjoyed the line of work and the people it brought him into contact with. Seeing Wesleyan as a unique place, he believes his place at Wesleyan is to be ready for anything that comes his way on campus and beyond.
Best part of the job: Heckstall doesn't necessarily have a a favorite part of the job; each call
goes hand in hand with what needs to be done for the University. However, he believes he has a great rapport with the students and community; this he owes to his tendency to mingle, his past as a substitute teacher in the community, and his time spent at the Freeman Athletic Center.
Genres: Favorite movies: No specific ones. Favorite music: Mostly anything, including country, rock, and a little rap.
Favorite restaurant: Heckstall prefers cooking for himself.