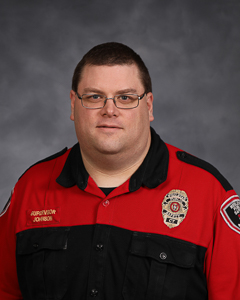 Name: Tim Johnson
Rank/Position: Dispatch Supervisor
Hometown: East Hampton, CT
Experience: Tim Johnson has been at Wesleyan since early 2004. Johnson has 14 years of experience under his belt, working in the private sector loss-prevention field as ATM response, where he underwent armed guard training, among other officer skills. He also brings with him a 4-year degree in  Criminal Justice.
Why Wes?: Closer to home, Tim chose Wesleyan for a "different and better" work environment, which he sees as a smoother, more helpful system.
Best part of the job: His favorite thing about working at Wesleyan is, much like the student population, the variability and unpredictability. Working with Public Safety has given Johnson plenty of stories, as he never knows what he's going to find. During his time here, Johnson seeks better relations between the students, Public Safety, and the Middletown community. He wants Public Safety to be known for the good it does, and not just the enforcement. He sees himself fitting into Wesleyan as a communicator, helping different branches and people to get them results as soon as possible.
Favorite Genres: Rock Music and Action Movies
Favorite Restaurant: He enjoys cooking for himself.