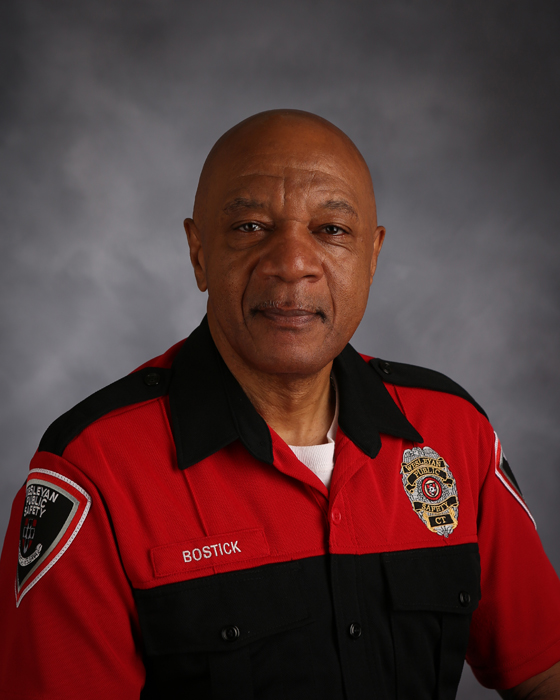 Name: Simon Bostick
Rank/Position: Public Safety Officer
Homestate: South Carolina
Experience: Simon Bostick has been supporting Wesleyan for 34 years. First serving as in custodial work for the University, Bostick joined Public Safety in 1986 in patrol, and later moved up to officer in 1989.
Why Wes?: With a past in Middletown in machine shop manufacturing, Simon was searching for something new when Wesleyan satisfied his appetite for opportunity. He doesn't believe he has a "favorite" part of the job. Instead, he says that, with work, he is simply prepared to do what needs to be done to serve the Wesleyan's needs. He views himself as a part of the vehicle that keeps Wesleyan rolling.
Best part of the job: Overall, Simon says his years at Wesleyan have been great.
Genres: Favorite movie: Martial Arts Movies (Bruce Lee) and Clint Eastwood films. Favorite music: Soul, Jazz, Light Rock, Blues, Gospel
Favorite Restaurant: Red Lobster
(Aside: Simon Bostick would like to make it known that he is a staunch fan of the Green Bay Packers)