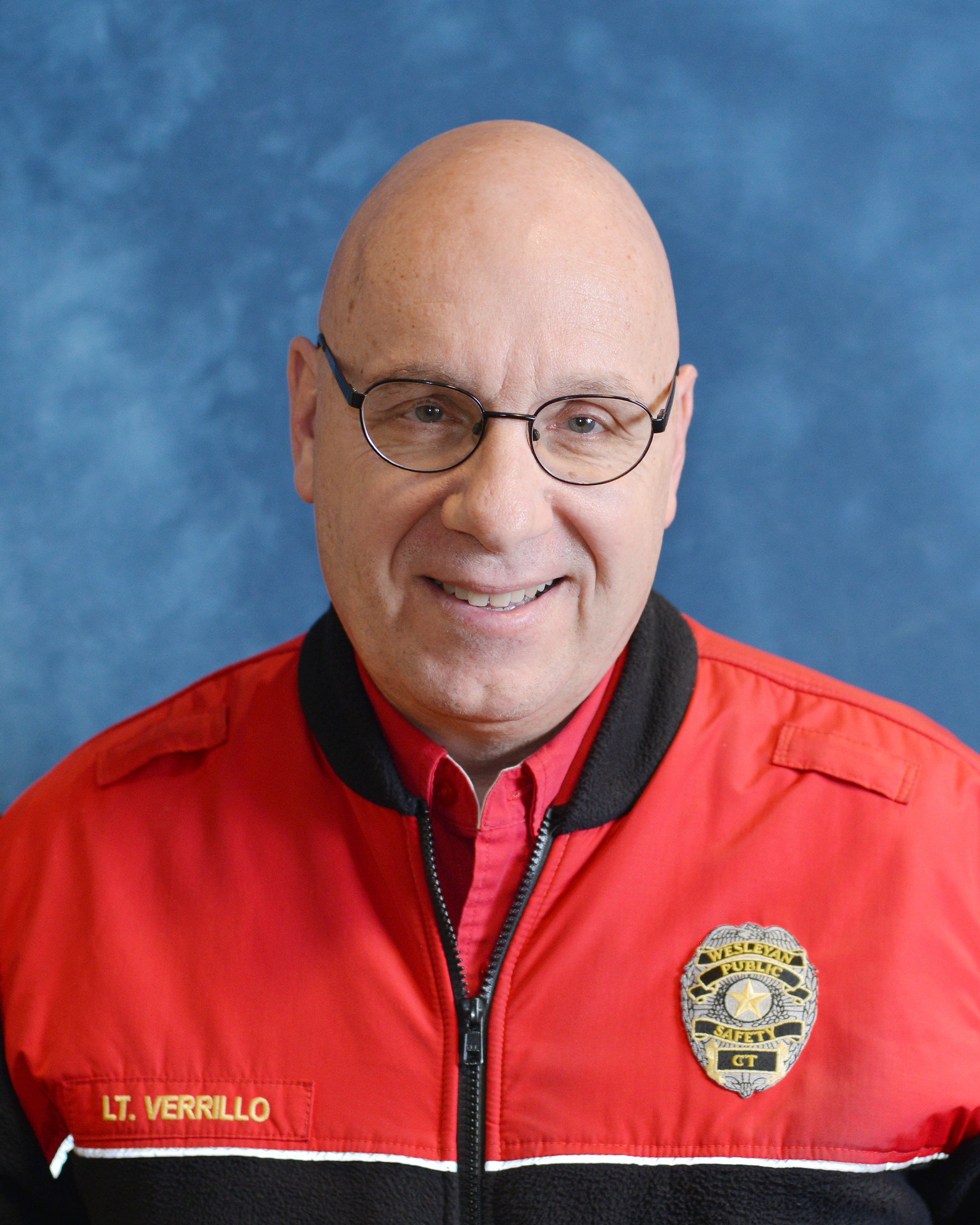 Name: Paul Verrillo
Rank/Position: Lieutenant/Investigator
Hometown: Cheshire, CT
Experience: Paul Verrillo previously worked with a K9 unit for 6 years before starting his 18-year old career at Wesleyan University. Verrillo has a BS in Corporate Communications, specializing in communications with the rest of the campus, and training other officers in communication. Verrillo also has a background in sports, playing in High School and College, and coaching High School baseball. He brings his experience with team-efforts to Public Safety.
Why Wes?: Verrillo came to Wesleyan because of its stimulating academic setting. Aside from the ever-changing work that comes his way, he also chose Wesleyan for the help it would give his children. Coming to Wesleyan with a 1-year old son, Verrillo saw that the resources on campus, such as the libraries, would help his children grow. With his time here, Verrillo would like to further the level of cooperation between departments, outreach with the student body with training programs, and generally show Wesleyan more of what Public Safety does. He sees himself as a team player and a resource to help educate people and assist them with their needs.
Best part of the job: Paul Verrillo's philosophy is that communication, not enforcement, is the key to his job. Describing himself as a people-person, Verrillo loves talking to people and helping the various parts of the community get along. This has been translated into the programs he helped start to facilitate interactions between Public Safety and students, such as the 7-year old Resident Officers program, where officers are assigned to dorms and interact more with Residential Life, RA training, and safety programs. As an investigator, Verrillo also enjoys his work, as it has him communicating with both students and staff.
Genres: Favorite movie: The Judge; Scent of a Woman. Favorite music: Stevie Ray Vaughan, Tower of Power, Blues
Favorite Restaurant: Waverly Inn, Cheshire, CT