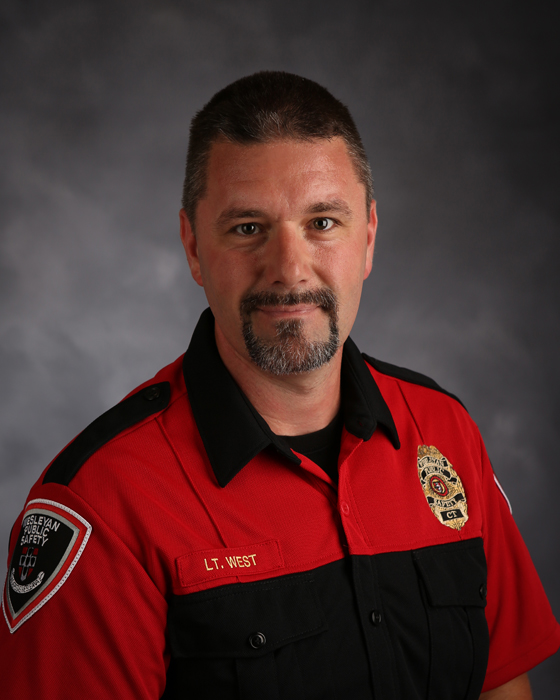 Name: Fred West
Rank/Position: Lieutenant
Hometown: Planville, CT
Experience: Fred West has been in the field since 1999: 15 years as a Campus Safety Officer at New Britain HS, and has been at Wesleyan public Safety since 2013 . West previously taught Management of Aggressive Behavior (MOAB). He also functions as Public Safety's photographer, having a side business in photography.
Why Wes?: Fred West was looking for new and challenging work. Having worked with high school students, West wanted a change, and found it in working with the different level of students with their different needs.
Best part of the job: West loves working with people. With his time here, he hopes to accomplish better Public Safety interactions with students, staff, and faculty. His goal includes cooperation throughout the community to build successful relationships together. Citing his past, West sees himself as a people person who serves and communicates with people to solve problems.
Genres: Favorite movie: Indiana Jones. Favorite music: Foo Fighters; Alternative.
Favorite restaurant: Tainos