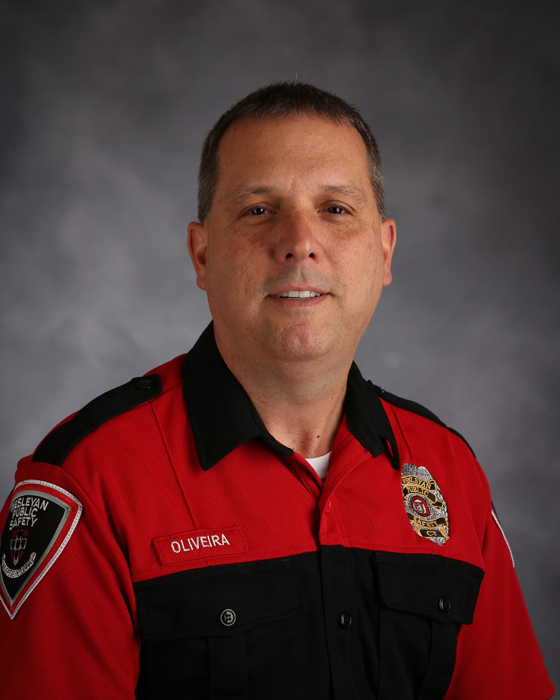 Name: John Oliveira
Rank/Position: Officer
Hometown: Wallingford, CT
Experience: With a law enforcement career of 27 years (19 years of which have been with Wesleyan), Oliveira sees his job as working with the students and educating them as best he can, while keeping policy and procedure in place.
Why Wes?: "Life happens". Oliveira first heard of Wesleyan through a friend who said that it was the place to be. He has not looked back since. With his time here, he enjoys working with his coworkers to make a safe environment. His goal is to make his department more visible and make the campus more aware of what Public Safety stands for: to do good and cooperate with staff, faculty, and students
Genres: Favorite movie: Shawshank Redemption. Favorite music: Country; Darius Rucker.
Favorite restaurant: Five Guys