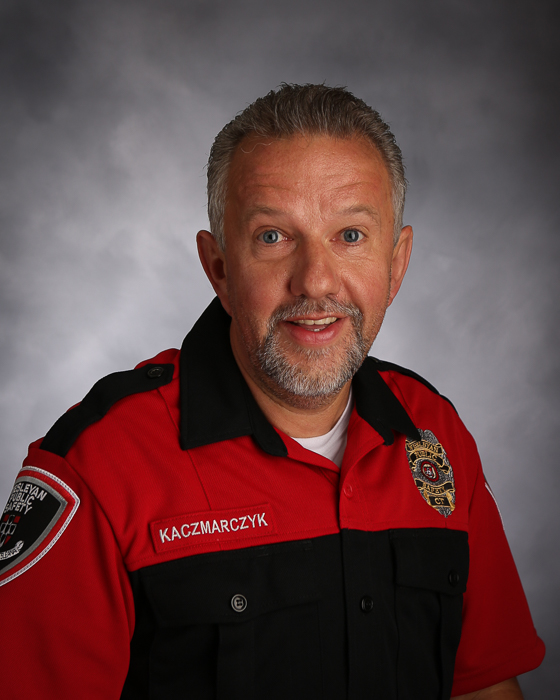 Rank/Position: Public Safety Officer
Home country: Poland
Experience: Lucian Kaczmarczyk possesses several years of experience in the security field, working in retail security while getting his criminal justice degree, and working in corporate security for Cigna for 4.5 years. He then went on to a Wesleyan career for 23 years. He has Certified Officer training, Advanced Security Officer training, Security Investigations training, and Supervision training.
Why Wes?: Searching for new employment, Kaczmarczyk heard about Wesleyan and arrived to find a likable campus layout and diverse community. Furthermore, he found that his ability to speak Polish was a useful complement to the students and staff who also spoke Polish. In coordination with Middletown Police and Portland Police, he also helps in translations for situations such as when he had to speak to an elderly Polish woman who was lost on the streets of Connecticut. With his time here, he hopes to increasingly improve the equipment and training of the officers to better help and educate the student body on how to keep safe and secure.
Best part of the job: Above all, Kaczmarczyk appreciates Wesleyan's diversity. He sees people from many different backgrounds, yet when they come together, he sees how people are truly alike in sharing their cultures but also sharing their company as a community. It is in this community that he hopes to be someone who can be trusted to help, and to assist student resolve issues.
Genres: Favorite movie: Nightrider. Favorite music: Def Leppard, Rock music.
Favorite restaurant: Campagna (Portland, CT), Farrell's, Pizza World
Aside: Lucien has a passion for cars, maintaining Public Safety's fleet of cars at work, and going to car shows and fixing up cars—like his 68 Nova—in his spare time.