Join Our Team!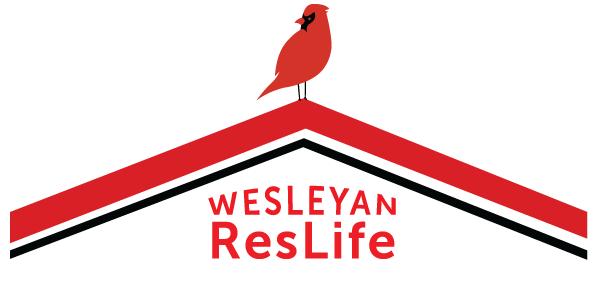 Student Staff Selection
Student staff members are an invaluable asset to the Office of Residential Life. Our student staff are crucial to building responsible and inclusive residential communities. We are excited that you interested in becoming a member of our team!
Applications are available in your portal, Offices and Services > Residential Life > Housing and Staff Selection > Reslife Staff Selection. 
All RA candidates are required to attend an information session. Dates and times are located on the position description and staff selection timeline.

Before applying, applicants should review the following information:
Study Abroad Candidates and the Interview Process
We will attempt to interview Head Resident and Resident Advisor candidates in the fall semester if they are going to be abroad during the spring interview process. However if this is not possible, we will arrange a Skype interview with the candidate when ze is abroad. RA candidates who are abroad during the interview process are exempt from the group interview.
If a Resident Advisor candidate is planning to go abroad in the fall semester but wants to be considered for a spring position during the same academic year, ze must go through the interview process the preceding spring.
Community Advisor and House Manager applicants will be interviewed after going through the room selection process. Candidates who are abroad will be interviewed via Skype.
Academic and Judicial Standing 
Candidates are required to be in good academic standing. If a candidate applies and is academically deficient, ze will not be allowed to participate in the selection process. If a student is issued academic discipline after being hired but before starting in the position, the offer will be revoked. Students found in poor academic standing after having served in the position for at least one semester will be evaluated on a case-by-case basis in accordance with their respective class dean.

Candidates can have no more than one judicial point at the time of their application submission. If a candidate is on active Disciplinary Probation or receives a Warning for an incident that occurs during the semester of hire, they will be removed from the process. A student who has an egregious judicial history, even if no longer on probation, will be reviewed on a case-by-case basis to determine eligibility in the process.
Late Applications
The application deadline is posted on all recruitment publicity, discussed at information sessions, included in the selection process timeline, and noted on the application itself. Candidates can turn in their application at any time before the deadline, not just on the due date itself. Any application received after the deadline will not be accepted for the current selection process.
Incomplete Files
If a candidate does not have the necessary materials in their file (ex. missing recommendation, incomplete application, etc.), the candidate will be contacted to explain what is needed for the file to be completed. The candidate will be given the opportunity to complete any portion of the application that was missing, if the cause for its omission is reasonable.
References
Family members and friends are not suitable references. Applicants are encouraged to solicit references from current or former professors/instructors, supervisors, advisors, volunteer coordinators or guidance counselors. Although not required, it is highly suggested that at least one reference be from a former or current ResLife staff member. It is the candidate's responsibility to identify references, and ensure they are submitted on time. Reference forms can be found here.
RA Group Interview
Participation in the group process is mandatory for resident advisor applicants. Any candidate seeking an exception must contact Maureen Isleib, Associate Director of Residential Life, in advance. Suitable explanations include, but are not limited to, academic commitments and/or sudden, unplanned life events. It should be pointed out that the date(s) for the group process are provided in the application materials, allowing time to plan appropriately. Furthermore applicants are encouraged to adjust plans, if possible, to accommodate the group process as it could be detrimental to their candidacy to be seen by fewer staff members.
If a candidate is scheduled to participate in a group process but fails to attend and does not have a suitable explanation, ze will be eliminated from consideration.
Missed Interviews
If a candidate is able to make contact in advance, has sufficient cause, and time permits, the interview can be rescheduled. If the candidate simply fails to attend their interview and does not have sufficient cause, they will be eliminated from consideration.
Interview times are scheduled by the candidates themselves, in advance, so there is sufficient time to plan accordingly.
Determining Hireability 
The scores a candidate receives during the various activities of the selection process are averaged and that score is used to begin separating candidates in determining hireability. Candidates with low average scores and overall recommendations "with reservations" or "do not hire" can, and should be deemed unhireable. These criteria are not rigid, but serve as benchmarks for determining candidates whose circumstances need further review.
Preparing for the Interview(s)
Although we do not require that candidates wear full business attire, candidates need to remember that it is a job interview. Personal presentation should be neat and demonstrate that the candidate is serious about the position.
HR and RA Placements
In determining a head resident or resident advisor candidate's placement, supervisors struggle to develop well-balanced staff groups. An ideal team consists of skills and traits that complement one another. Although a candidate may express a desire to work in a particular area or with a particular population, they may be needed in another location.
If a candidate is offered a position which ze does not like, ze cannot turn it down in the hopes of being offered a position elsewhere. Not accepting an offer automatically removes the person from our pool of eligible candidates.
Returning to Staff
Any RA, CA or HM candidate who has previously worked for the Office of Residential Life at Wesleyan University as either an RA, CA or HM, is expected to submit a resume and cover letter along with their application.  
This does not apply to Head Resident applicants.  
Employment Notification
All candidates will receive notification of their status and offer letters via their Wesleyan email address. Anyone who wants a paper copy instead must notify the associate director in advance.
Helpful Tips
Review the job description and application requirements carefully so that you are familiar with the position and requirements.
Spend time with students currently in the position, ask them about their job responsibilities and requirements. Ask a current Resident Advisor if you can accompany them on a duty round, or spend time with them when they are on duty.
Practice asking the questions that you would like to pose to your interviewers.
Get a good night of sleep the night before your interview and eat balanced meals so that you aren't hungry while going through the process.
Come up with a list of questions that you think you might be asked, and have your friends help you practice.
Most importantly: BE YOURSELF! The purpose of the interview is so that you and the Office of Residential Life staff can get to know one another better. It is difficult to do that if you are pretending to be somebody who you are not.
Dress neatly and professionally for your interview.
If you have any additional questions regarding any of the staff selection processes, please contact Maureen Isleib, Associate Director of Residential Life, at misleib@wesleyan.edu.