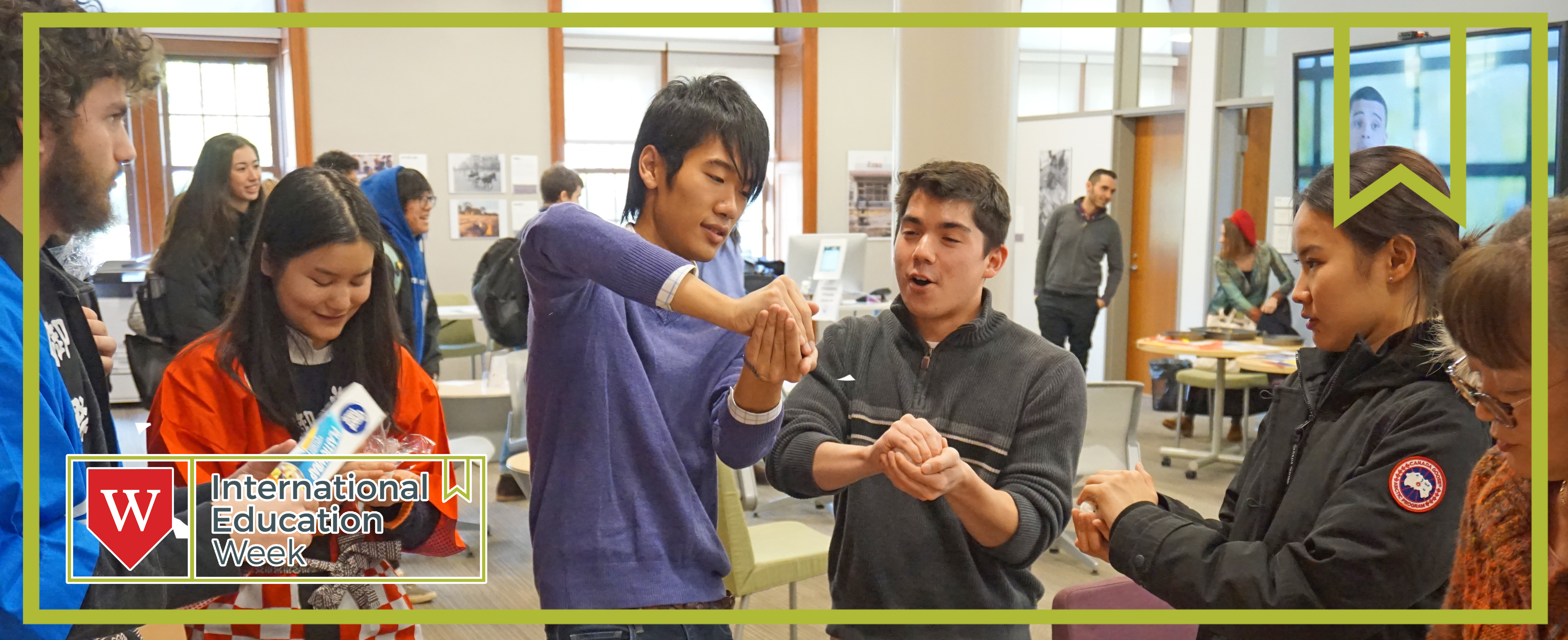 International Education Week (IEW), November 15-22, 2019,
is an opportunity to celebrate the benefits of international education and exchange worldwide. This joint initiative of the
U.S. Department of State and the U.S. Department of Education
is part of our efforts to promote programs that prepare Americans for a global environment and attract future leaders from abroad to study, learn, and exchange experiences.
IEW 2019 GOALS at WESLEYAN:
To make the value of internationalism real by exposing and grappling with the idea that 'internationalization' is not universally shared across the United States and other countries.

To offer space for student groups to share their lived experiences on campus with each other.

To promote self-awareness as well as awareness of others through dialogue, meals, and storytelling in order to build bridges, not walls.
SEE IEW 2019 SCHEDULE BELOW 
🍴 = food provided