How to Apply for a Faculty Position at Wesleyan University
Visit Wesleyan's Careers site to apply for posted positions.
⦁ Click on the type of position desired (Faculty).
⦁ View a list of positions with summaries.
⦁ To view the position details and/or apply to an open position, click on the position title or the "View Details" link.
⦁ To apply to the position, click on the "Apply to this Job" link/button.
⦁ Create an account, use your existing account, or apply using your LinkedIn or Chronicle Vitae account.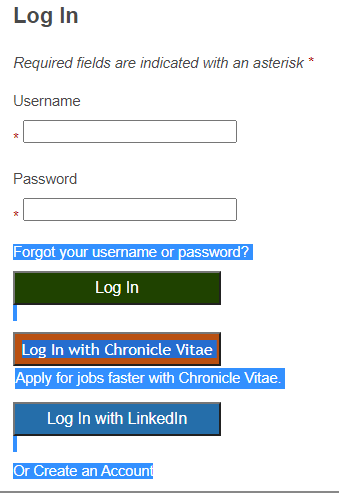 ⦁ Information can be entered manually or you may upload a resume to pre-fill sections of your application.



After creating an account, the system will bring you back to the posting.
Click "Apply for this Job" and complete all the required information.
It is possible to use "Save and Continue" to navigate forward and use the previous button to revisit previous sections.
You will need to provide the following information to apply for a position:
1. Personal information
2. Voluntary Self-Identification
3. Optional and Required Documents
Make sure to upload PDF documents that are optimized for file size and that do not have any security or electronic signatures attached (these files will cause your document upload to fail). Use document templates that have no logos, borders, icons, or other graphics. Also, do not upload secure documents, as the upload process will fail. If you need to change any of your uploaded documents after your application has been submitted, we will reactivate your application to allow you to go in to make changes. Click on the document name link to navigate to a screen that allows you to browse and upload your document.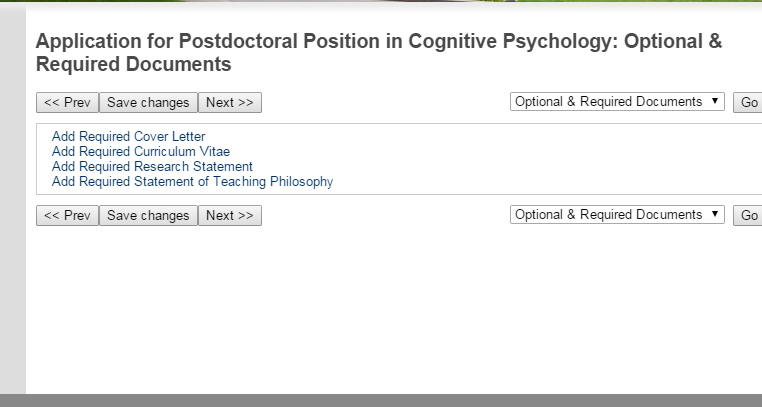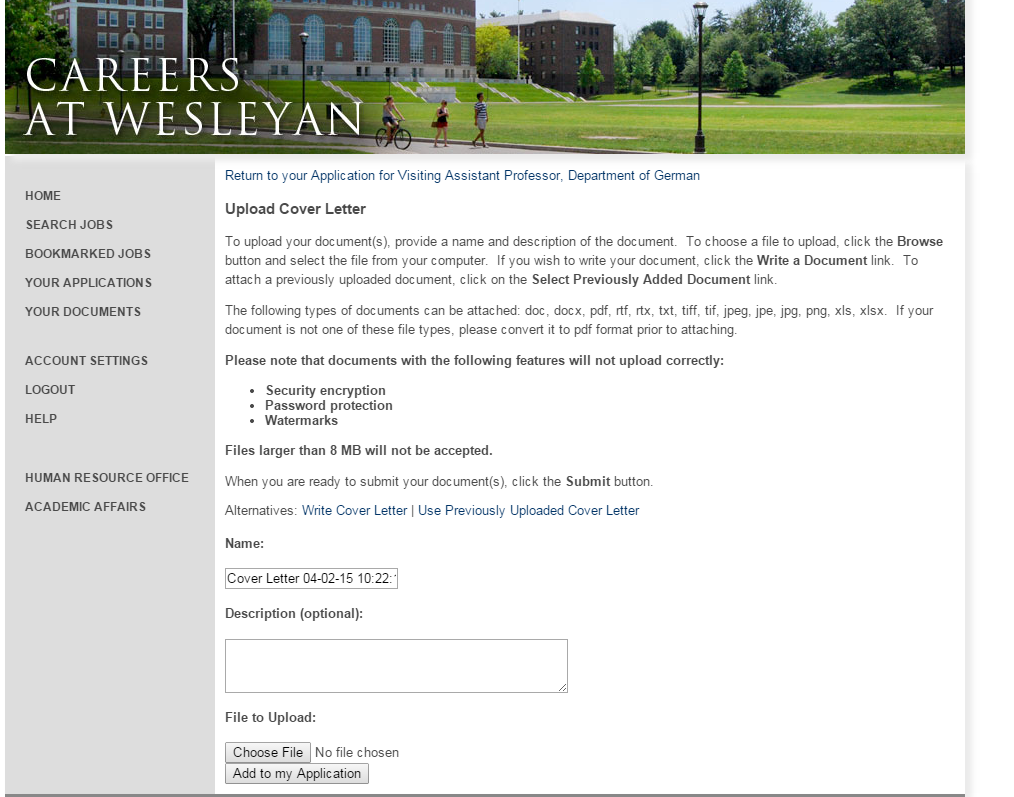 4. Educational History
5. Professional References
Auto-generated emails will be sent out to your professional references after you certify and submit your application. If you need to change the name or email address of a reference after your application has been submitted, we will reactivate your application to allow you to go in to make changes.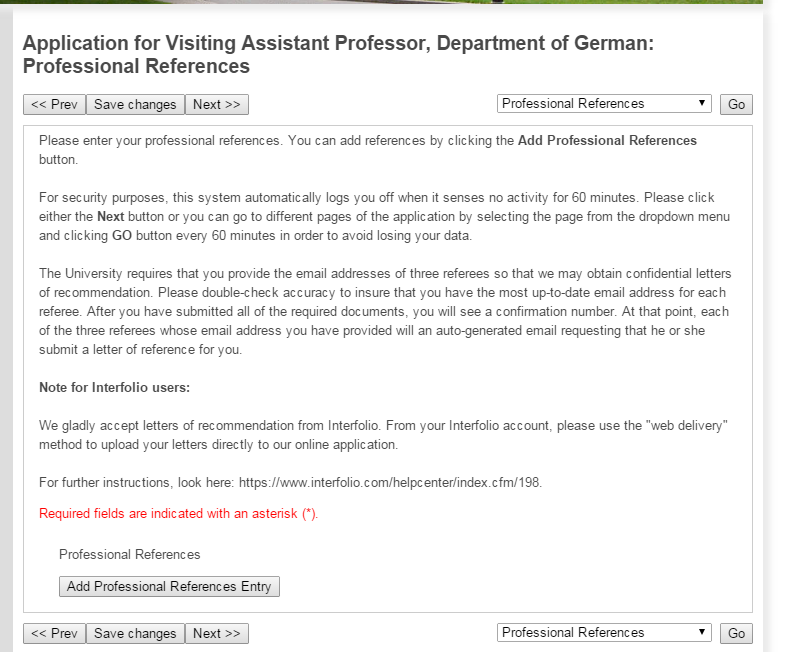 Add your reference name and email address in the space provided. Interfolio users should input their unique email address that they received from Interfolio to upload letters of reference from that site. For more information on how to upload letters from Interfolio, visit Interfolio's site.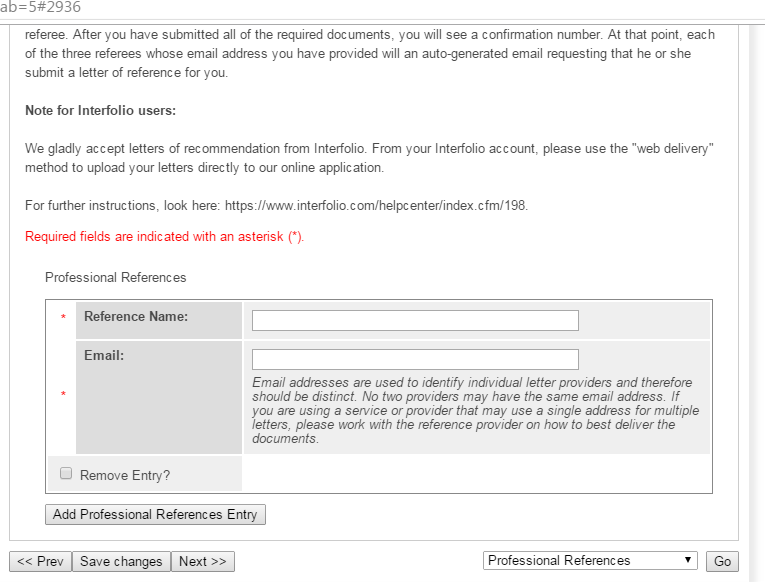 6. Certify and Submit
Please review the information and certify and submit.