Applying for Staff or Temporary Positions
Visit Wesleyan's Careers site to apply for posted positions.
⦁ Click on the type of position desired (Staff, Temporary or Faculty).
⦁ View a list of positions with summaries.
⦁ Click on the position title or the "View Details" link for information about a specific position.
⦁ Click on the "Apply to this Job" link/button.
⦁ You will be prompted to create an account, use your existing account, or apply using your LinkedIn or Chronicle Vitae credentials.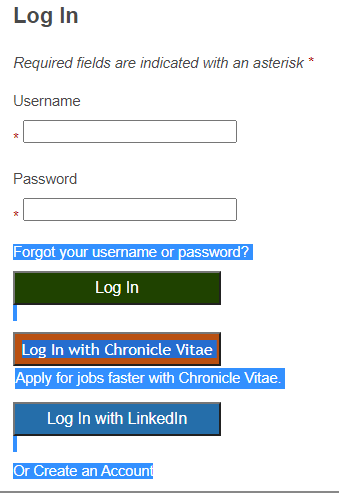 ⦁ Information can be entered manually or you may upload a resume to pre-fill sections of your application.


⦁ After creating an account, click "Apply for this Job" and complete all the required information.
⦁ Use the "Save and Continue" and "Previous" buttons to navigate forward or revisit previous sections.
⦁ Documents such as resumes and cover letters are uploaded in the "Optional & Required Documents" section of the application.
⦁ Make sure to upload PDF documents that are optimized for file size and that do not have any security or electronic signatures attached (these files will cause your document upload to fail). Use document templates that have no logos, borders, icons, or other graphics. Do not upload secure documents, as the upload process will fail.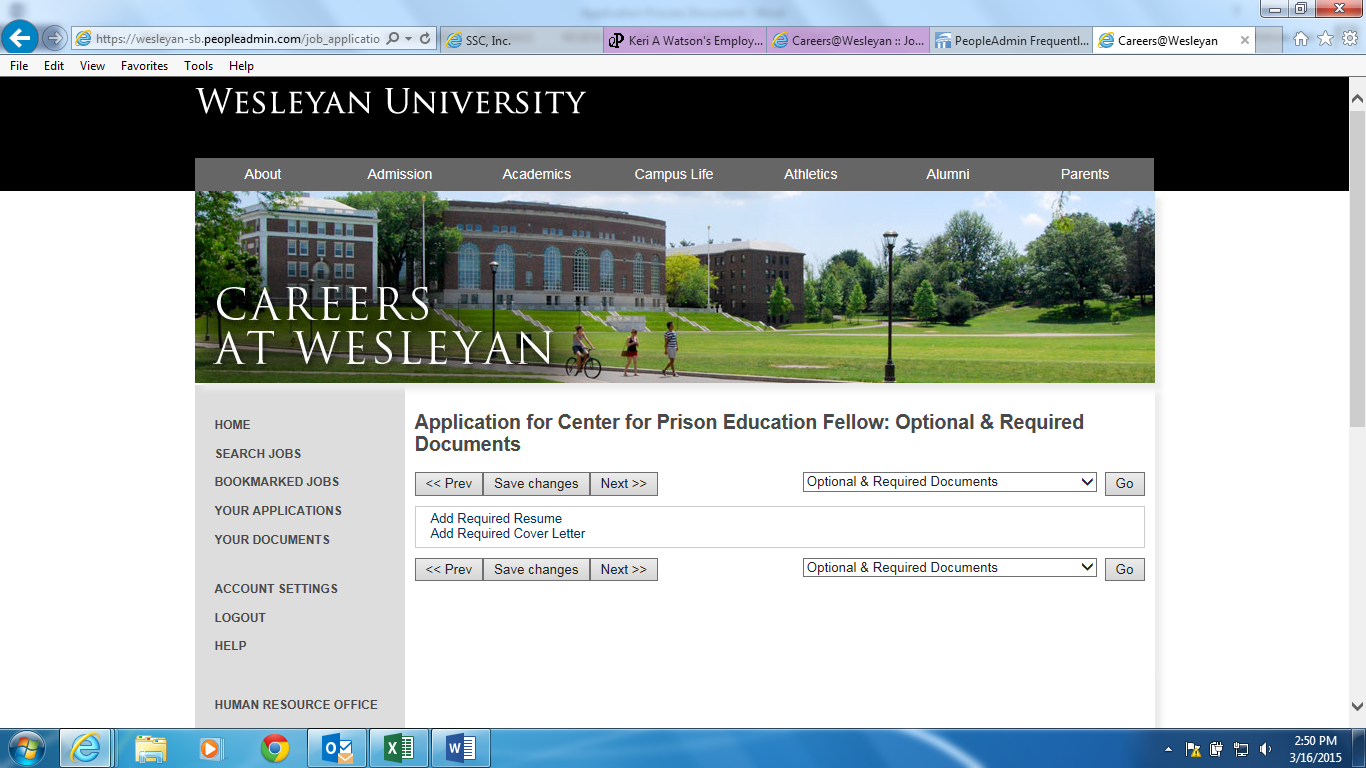 General Helpful Hints:
⦁ For security reasons, the system is set to log out after 60 minutes. It is best to have documents ready in advance in order to avoid being logged out.
⦁ It is not possible to submit an application that is not tied to a specific position.
⦁ If you elect to apply to several different positions, you will have the option of updating the optional and required documents before applying. Different types of documents may be needed for various positions.
⦁ The system will give an error message if any required documents or fields are missing.
⦁ Once the application is complete, you will be asked to certify and submit.
⦁ Follow the "Edit this Application" link if changes need to be made.
⦁ Below is a snapshot of all of the fields that must be completed before the final submission.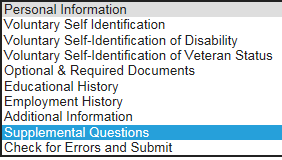 ⦁ For system-related problems, contact: ⦁ careers@wesleyan.edu