WELCOME TO THE OFFICE OF STUDENT AFFAIRS
The Office of Student Affairs is an important academic and co-curricular esource for all students, offering guidance on any issue that may affect students' academic progress and well-being. The vice president for student affairs (VPSA) is responsible for ensuring that procedures are followed, and for developing and implementing additional procedures as necessary.
Click here for the organizational chart for the Office of Student Affairs.
Administration
OFFICE OF THE VICE PRESIDENT FOR STUDENT AFFAIRS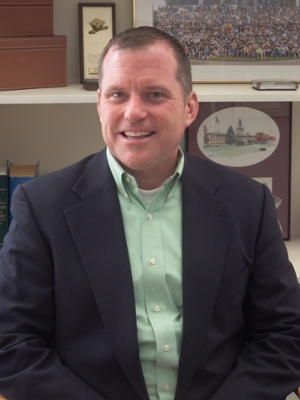 VICE PRESIDENT FOR STUDENT AFFAIRS
Michael J. Whaley
mwhaley@wesleyan.edu
x3160    Office Hours By Appointment
EXECUTIVE ASSISTANT TO THE VICE PRESIDENT FOR STUDENT AFFAIRS
Jill E. Mattus
jmattus@wesleyan.edu
x2772
Offices and Staff
Class Deans
North College, Second Floor, x2600
Class deans are responsible for a comprehensive program of academic advising and class management in the context of a residential liberal arts environment. This includes helping students develop educational goals and complete their graduation requirements; working with faculty to support student success in the classroom; facilitating access to academic and non-academic support services; and supporting student transitions from high school through the undergraduate years to life post-Wesleyan.
Dean of Students
North College, First Floor, x2775
The Dean of Students Office has primary responsibility for the coordination of services and programs relating to students co-curricular experience. The dean of students and the assistant director of student life work with other staff in student affairs to provide a variety of programs, experiences, services and leadership opportunities that support and complement students academic experience. The office also advises the Student Judicial Board.
Office of International Student Affairs
North College, 237 High Street, Rm 023, x3704 (Janice Watson) and North College, Rm 024, x3031 (Chia-Ying Pan)
The Office of International Student Affairs provides advice and counsel on every aspect of international students' adjustment to life at Wesleyan--cultural, academic, personal, financial, and immigration. The Office also organizes International Student Orientation and ongoing programs that explore the complexities and intersections among U.S. diversity, international issues, and global citizenship.
Office of Residential Life
North College, Lower Level, x3550
Residential Life provides a safe and supportive residential environment which complements and extends the Wesleyan educational experience. Student-centered programs and services are implemented with emphasis on holistic individual and community development, student leadership, individual responsibility, advocacy of academic inquiry, and freedom of thought, opinion and expression in the spirit of mutual respect. These are the hallmarks of the Wesleyan residential experience, and provide the essential foundation for a quality liberal education within a diverse and dynamic community.
Office of Religious and Spiritual Life
169 High Street
Spiritual life at Wesleyan is shaped by the wide range and depth of students' questions and interests. Each of the four Chaplains sponsors a weekly service. All students are welcome and encouraged to attend any and all of these services; and students assume many of the responsibilities for planning and leading these services. The Chaplains also work together to sponsor several multi-faith events during the year.
Student Activities and Leadership Development
45 Wyllis Ave., Usdan Center, x2460
Student Activities and Leadership Development provides advice, guidance and acts as a resource for students and student organizations. Its goal is to help student organizers be successful in planning social, cultural, intellectual, political, and recreational programs. The office enhances out-of-classroom experiences that promote personal development and leadership training.
The Usdan University Center at Wesleyan University is a focal point of activity and central programming space for the campus community. It provides a comfortable gathering place for students, staff, faculty, alumni and visitors and plays a significant role in enhancing the sense of community on campus. Programs in the Usdan Center foster the intellectual exchange between students, faculty, staff and alumni.
If you would like to schedule an event, whether at Usdan or Wesleyan, please contact the Events and Scheduling Team.
Wesleyan Events & Conferences, x2280
Wesleyan Events & Conferences is charged with the management of events and conferences for the Wesleyan community and revenue-generating external clients, providing stewardship of Wesleyan's historic 350-acre campus through equitable application of policy, collaboration with campus partners and service providers, and administration of the University's centralized reservation and facility management database. Events & Conferences is responsible for processing approximately 25,000 requests for space each year.